Alice Cooper Says That Becoming a Devout Christian Saved Him From Addiction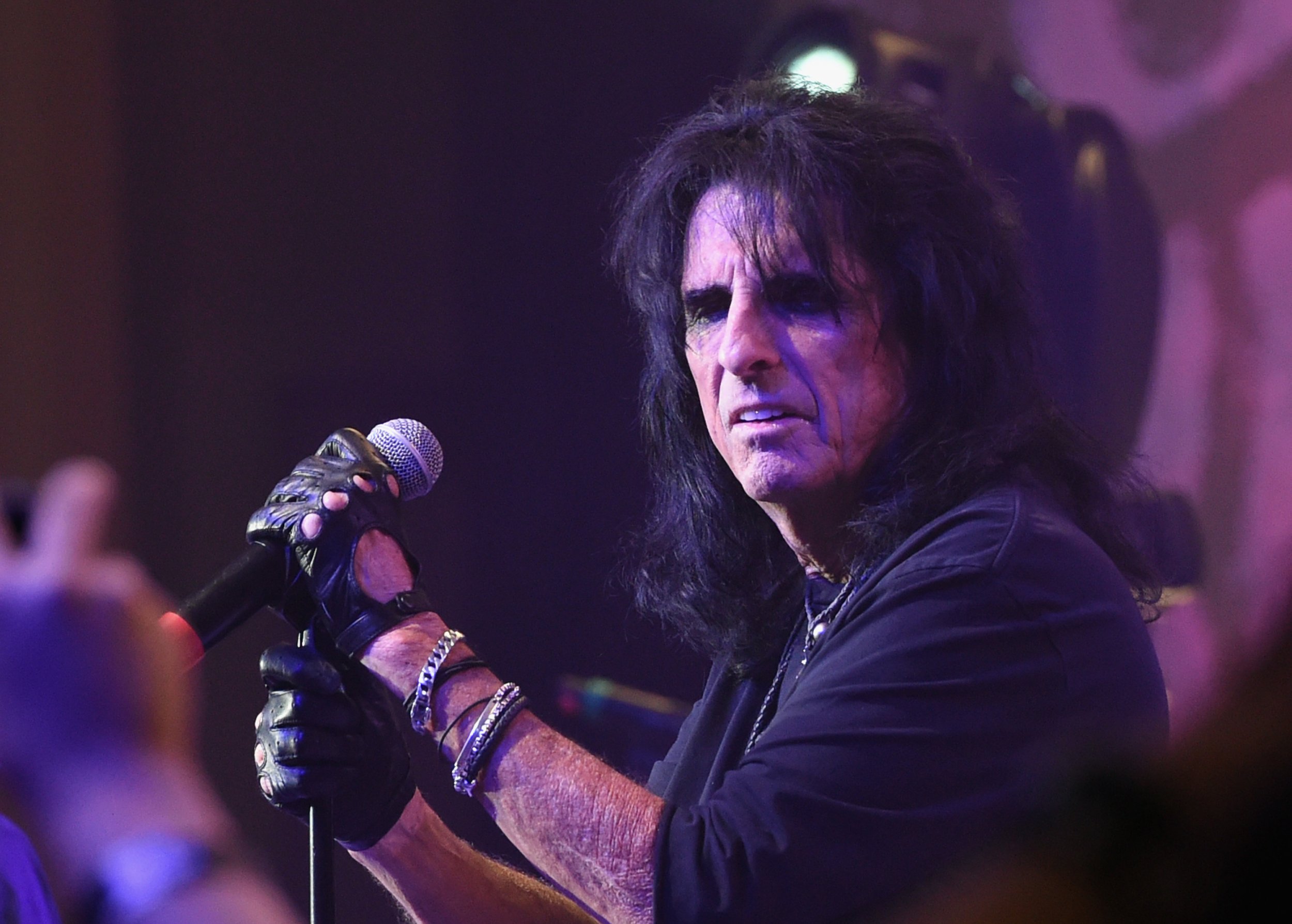 In some circles, Alice Cooper is best known for writing "School's Out" (which he did) and for biting the head off a live chicken and drinking its blood onstage (which he did not).
Today, though, the 70-year-old shock-rock legend is a devout Christian. Stars! They contain multitudes.
This isn't entirely a new development. Cooper has been outspoken about his religious awakening for quite some time. But now the star is taking on the role of King Herod in NBC's live performance of Jesus Christ Superstar, and in a new interview with the New York Daily News he opens up about how Christianity saved him from addiction. (Cooper had previously sung "King Herod's Song" for a 1996 London cast recording of the musical, though he didn't perform in the role.)
"My wife and I are both Christian," Cooper tells the News. "My father was a pastor, my grandfather was an evangelist. I grew up in the church, went as far away as I could from it—almost died—and then came back to the church."
The rocker says that he struggled with alcoholism before embracing religion. These days, he attends church regularly and participates in Bible study.
Cooper remains an active (and touring) rock star, performing as part of the supergroup Hollywood Vampires. In a 2016 interview with Newsweek, he spoke about his gory stage show and why he loves performing with Hollywood Vampires: "It's like a modern-day vaudeville, a sort of hard-rock horror cabaret."
Related: Alice Cooper on reuniting with his old band and starting a supergroup with Johnny Depp
That said, he doesn't have trouble reconciling his shock-heavy musical persona with his religious beliefs. "There's nothing in Christianity that says I can't be a rock star," he says in the same interview. "People have a very warped view of Christianity. They think it's all very precise and we never do wrong and we're praying all day and we're right-wing. It has nothing to do with that."
Jesus Christ Superstar Live in Concert!—which also stars John Legend as Jesus Christ and Sara Bareilles as Mary Magdalene—is scheduled to premiere on April 1, which is Easter Sunday.