Alice Johnson, who was pardoned by President Donald Trump in August, was instrumental in gaining similar clemency for 4 individuals announced by the White House on Tuesday.
Johnson was sentenced to life in prison in 1997 after being convicted on charges of attempted possession of cocaine and conspiracy to possess cocaine, both non-violent offenses. Trump commuted Johnson's sentence in 2018 after Kim Kardashian West interceded before Trump on Johnson's behalf. Johnson became an advocate for criminal justice reform and spoke at the 2020 Republican National Convention.
"Some say you do the crime, you do the time," Johnson said during her RNC speech in August. "However, that time should be fair and just. We've all made mistakes. None of us want to be defined forever based on our worst decision."
Trump granted Johnson a full pardon in August.
"That means you can do whatever you want in life," Trump said. "Just keep doing the great job you're doing."
Johnson supported clemency for Crystal Munoz, Tynice Nichole Hall, Weldon Angelos and Judith Negron. While Angelos received a full pardon, Trump commuted the sentences of Munoz, Hall and Negron.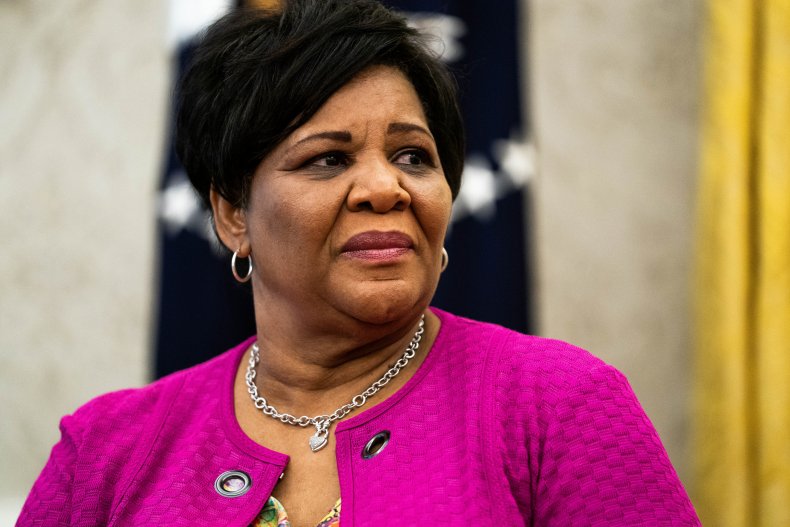 Negron had been sentenced to 35 years in prison for her part in a $200 million Medicare fraud scheme which allegedly billed Medicare for mental health sessions for patients unable to benefit from them because of their deteriorated mental condition. According to the White House, Negron spent her time in prison "improving her life as well as the lives of her fellow inmates," leading to Trump commuting Negron's period of supervised release.
Hall, who was sentenced to 18 years in prison for non-violent drug charges, had her sentence commuted by Trump in February after serving almost 14 years. The White House said today that Hall had not only completed multiple educational courses but that she also had been a teacher to other inmates.
"She has accepted responsibility for her past behavior and has worked hard to rehabilitate herself," a White House statement read Tuesday. The remainder of Hall's supervised release was commuted.
Munoz was sentenced to approximately 20 years in prison in 2007 on charges of conspiracy to distribute marijuana. Munoz and Johnson spent time together at a federal prison in Fort Worth, Texas. Trump initially commuted Munoz's sentence in February after she had served 12 years. In announcing the commutation of the remainder of Munoz's supervised release, the White House said that Munoz "demonstrated an extraordinary commitment to rehabilitation."
With Johnson's support, Trump issued a full pardon to Angelos who was jailed in 2002 for 55 years. Angelos was convicted of selling marijuana to an undercover agent. He was armed at the time. Angelos' sentence was originally commutated by President Barack Obama in 2016 after serving 12 years of his sentence. After that, Angelos became a criminal reform advocate.
After Trump granted Munoz, Negron and Hall their initial commutations in February, Johnson said in an interview with Fox News that anyone "who thinks that these women should not have been granted clemency have not looked at their cases. They should be celebrating that these mothers are being reunited with their families."
Johnson became the CEO of Taking Action for Good (TAG), which works toward criminal justice reform and with the families of inmates and former inmates. Newsweek reached out to TAG for comment.