Alice Sebold Stays Silent as Man Wrongly Convicted for Her Rape Is Exonerated
Alice Sebold has remained silent after the man convicted of raping her was exonerated.
The award-winning author is at the center of a heartbreaking saga surrounding a wrongful conviction that resulted in an innocent man spending 16 years in prison for a crime he did not commit.
Anthony Broadwater broke down in court this week when the rape conviction at the center of Sebold's memoir Lucky was overturned.
The author is yet to comment on the situation. Newsweek has contacted her representatives for comment.
Following the hearing, ​​a spokesperson for Scribner, Sebold's publisher, said, via The Guardian: "Neither Alice Sebold nor Scribner has any comment. Scribner has no plans to update the text of Lucky at this time."
The man, now aged 61, was previously convicted of raping the author when she was a student at Syracuse University.
"I never, ever, ever thought I would see the day that I would be exonerated," Broadwater said after court, per the Post-Standard of Syracuse.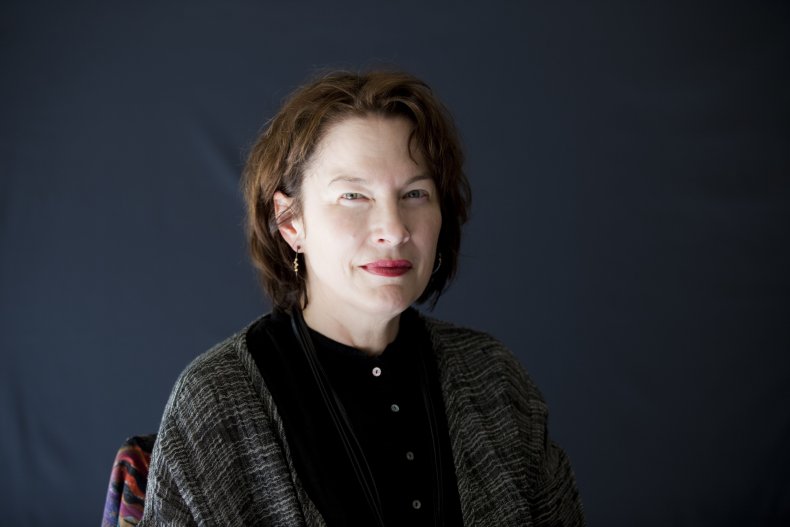 Sebold is also well-known for her book The Lovely Bones, which was adapted into a film in 2009 starring Saoirse Ronan.
Lucky was in the process of being made into a film when executive producer Tim Mucciante became skeptical about discrepancies between the book and the script.
"I started poking around and trying to figure out what really happened here," Mucciante told The Associated Press on Tuesday. After dropping out of the project, he hired a private investigator which led to the district attorney taking a personal interest in the case.
William Fitzpatrick, the Onondaga County district attorney, told State Supreme Court Justice Gordon Cuffy that Broadwater's prosecution was an injustice.
"I'm not going to sully this proceeding by saying, 'I'm sorry.' That doesn't cut it," Fitzpatrick said at the court hearing. "This should never have happened."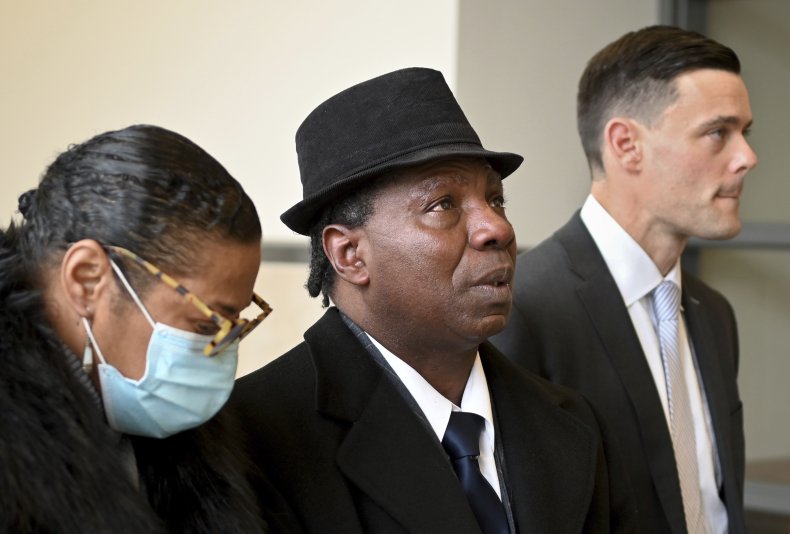 In her 1999 memoir Lucky, Sebold, who is white, spoke of being raped by an unidentified Black man in 1981 and then later coming across a man in the street months later that she was sure was her attacker.
"He was smiling as he approached. He recognized me. It was a stroll in the park to him; he had met an acquaintance on the street," Sebold wrote. "'Hey, girl,' he said. 'Don't I know you from somewhere?' I looked directly at him. Knew his face had been the face over me in the tunnel."
Broadwater was eventually arrested after Sebold went to the police after this interaction.
Although, Sebold failed to identify him in a police lineup and picked a different man as her attacker because "the expression in his eyes told me that if we were alone, if there were no wall between us, he would call me by name and then kill me."
Despite this, Broadwater was tried and convicted in 1982 based mostly on two pieces of evidence—Sebold identifying him on the witness stand and a microscopic hair that an expert said linked him to the case at the time, which has since been thrown out by the U.S. Department of Justice.
Speaking after the exoneration, Broadwater's lawyer, David Hammond, told the Post-Standard: "Sprinkle some junk science onto a faulty identification, and it's the perfect recipe for a wrongful conviction."
Broadwater spoke of his relief after the district attorney apologized to him privately before the hearing.
"When he spoke to me about the wrong that was done to me, I couldn't help but cry," he said. "The relief that a district attorney of that magnitude would side with me in this case, it's so profound, I don't know what to say."