Alicia Silverstone Under Fire for Saying She Co-Sleeps With 11-Year-Old Son
Alicia Silverstone is receiving backlash for saying she co-sleeps with her 11-year-old son, Bear.
During an appearance on The Ellen Fisher Podcast, the 45-year-old revealed she and the pre-teen share a bed.
"Bear and I still sleep together," Silverstone told Fisher on Tuesday, July 19, while discussing her "alternative" parenting methods. "I'll be in trouble for saying that, but I really don't care."
"I'm a loving mama," she continued, defending her comments. "And I believe in love and I believe in nature, and our society is scared of nature and scared of love."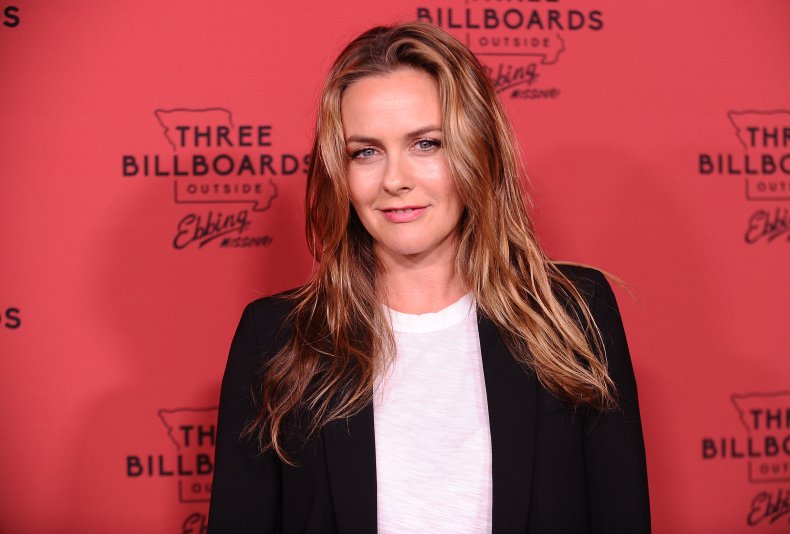 The Clueless alum, who shares Bear Blu Jarecki with ex-husband Christopher Jarecki, said that she's "following nature" when it comes to the way she parents.
"If you were in any kind of wild setting where there are animals, if you put your baby over there, your baby is going to get eaten," she said, pointing across the room. "It's not ideal for the baby to be over there."
Fans quickly took to social media to slam the Senior Year actress for her controversial statements. "She won't let this kid even have a CHANCE of not being clowned on by his peers," one person tweeted on Thursday, July 21. Another added: "Poor kid, she's ruining him and making it hard for him to ever find the right women," while a third simply called the arrangement "creepy."
Many, however, stood up for the mom of one. "Our 12-year-old sleeps with her dad and I...guess what? I don't care if you or society thinks it's strange...it works for us and our daughter is thriving! #normalparents," someone else said on Instagram.
A second agreed, writing: "She's not co-sleeping, she's living her life. Quit labeling the s*** outta everything, people." A separate user, meanwhile, chimed in: "I don't see the issue?? I slept with my mom until I was 12," they shared.
Silverstone previously discussed co-sleeping in her 2014 book, The Kind Mama. The San Francisco native compared placing a baby in a crib to "child neglect."
During an interview with Today Parents in 2020, Silverstone explained why their routine works: "The respect we have for each other is just incredible. We'll wake up and snuggle for two or three hours laughing and talking. Then we'll go make pancakes."
This isn't the first time the child star got herself into hot water while discussing motherhood. Back in 2012, she revealed she chewed her son's food for him.
"I fed Bear the mochi and a tiny bit of veggies from the soup from my mouth to his. It's his favorite … and mine," she wrote in a blog at the time. "He literally crawls across the room to attack my mouth if I'm eating."
She shared a video with her commentary, noting: "This video was taken about a month or two ago when he was a bit wobbly. Now he is grabbing my mouth to get the food!"
Silverstone and Jarecki split in 2018 after 13 years of marriage. While Jarecki hasn't spoken out about whether he agrees with her parenting practices, the Braceface star told Today in 2020 that she and her ex "flow really well together."