'All American' Season 4 Netflix Release Date: When the Next Season Will Be Streaming
All American fans have been waiting for new episodes to drop on Netflix since March 2020, and now the latest 19 episodes of football drama are available to stream across the world.
The show's fans, however, are already bingeing those new instalments of the Spencer James story and have been left wondering whether they will have another 16 month wait before Season 4 comes to Netflix.
Has All American been renewed for Season 4?
The show's future is secure. In February, the show was one of a dozen series given another season by The CW, who air the series first in the U.S. All American got a Season 4, and Batwoman, Charmed, DC's Legends of Tomorrow, Dynasty, The Flash, In the Dark, Legacies, Nancy Drew, Riverdale, Roswell New Mexico and Walker also got new seasons.
All American's renewal came after the show was one of the few on network TV to gain viewers over the last year. Season 3 was watched by 17 percent more viewers compared to Season 2 (per TV Series Finale), with viewers within the 18 to 49 demographic key to advertisers increasing by over a quarter.
The show is also known to be a hit on Netflix. The first season had fairly low viewing figures on The CW, but was renewed for Season 2 after it developed a fanbase on the streaming service. Season 2, meanwhile, was one of the few non-Netflix originals to reach the top of the streamer's TV charts after it hit the top spot in March 2020.
When will All American Season 4 be released on Netflix?
Based on previous years, it seems that Netflix subscribers will have a much shorter wait for Season 4 than they did for Season 3.
Netflix has a deal with The CW that sees their older shows come to the streamer eight days after their season finales air. This means that, for example, Season 3 came to Netflix on July 27, a week and a day after the July 19 finale.
This is why there was such a long wait between Seasons 2 and 3 coming to Netflix. The first two seasons of All American aired on The CW from October to March, meaning that they then came to Netflix in March. Season 3, in contrast, began on The CW in January 2021, delaying its season finale into the summer.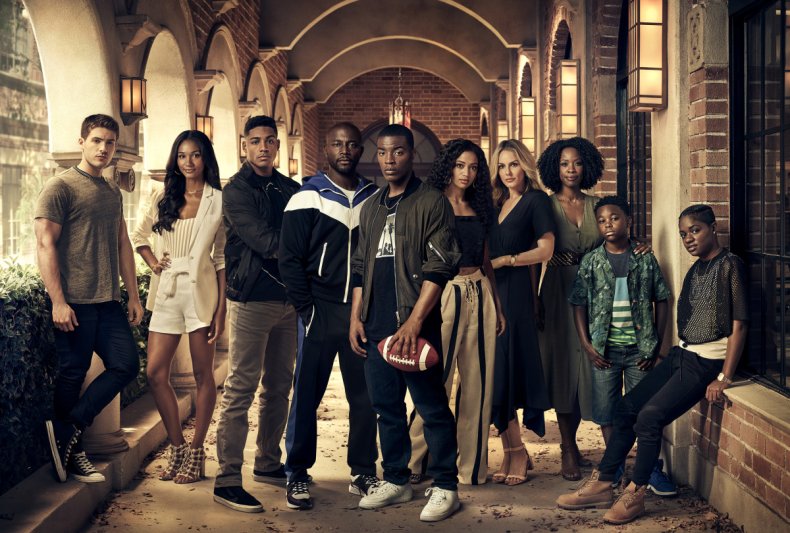 The good news for Netflix subscribers is that Season 4 sees the show going back to October on The CW. All American's new season is set to start on Monday, October 25 at 8 p.m. ET / 7 p.m. CT on The CW.
Based on previous years, this suggests that Netflix viewers will be able to watch these episodes in late March or April 2022. Viewers in the U.S., meanwhile, will be able to watch the latest five episodes for free with ads on The CW website and app at any time.