All Sides in Yemen Conflict Show 'Ruthless and Wanton Disregard' for Civilians: Amnesty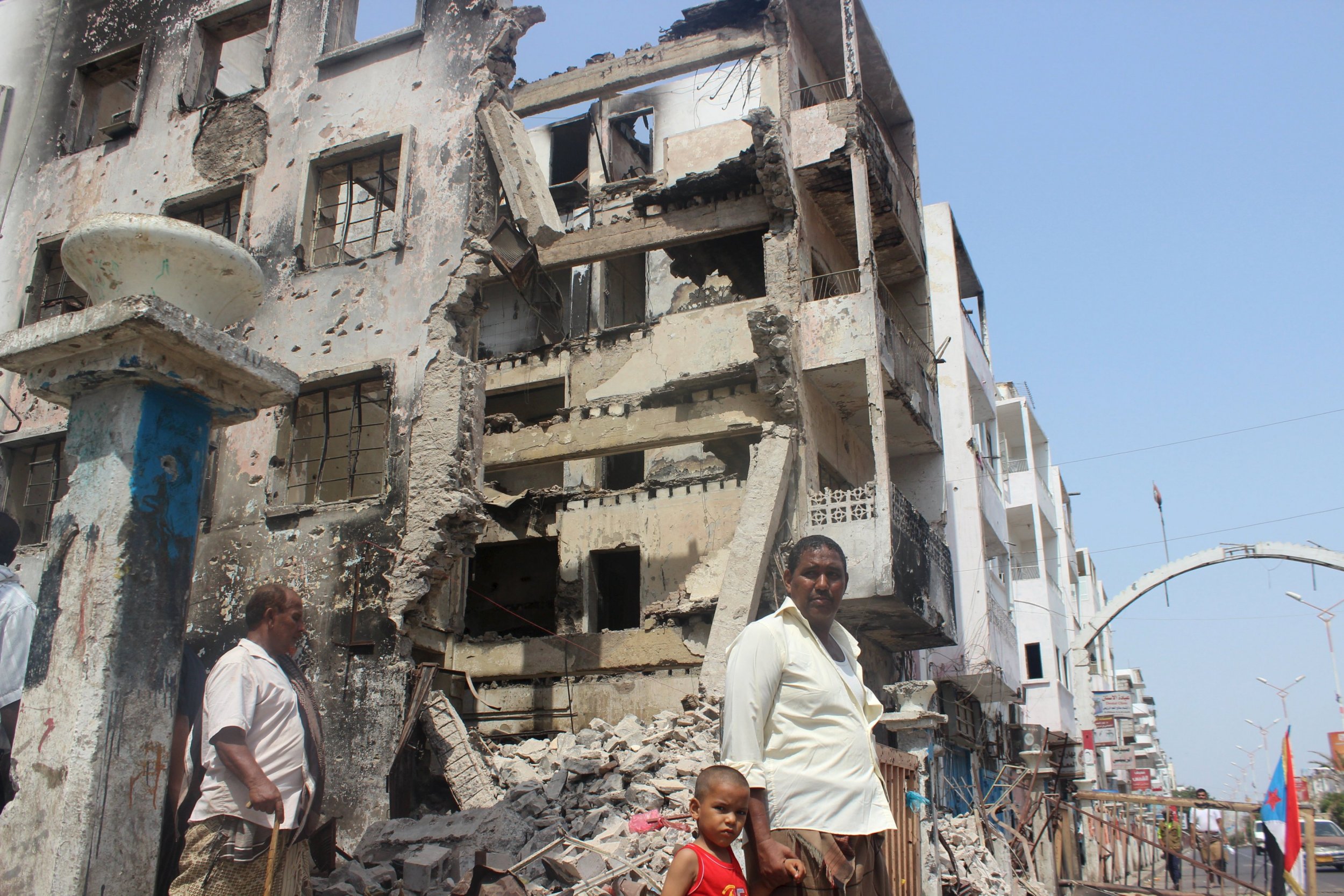 Airstrikes and attacks committed by all sides in the Yemen conflict could amount to war crimes, according to a new report from Amnesty International.
Saudi Arabia–led coalition airstrikes and attacks on groups supporting and opposing Houthi rebels in southern Yemen have left a "bloody trail of civilian death and destruction," killing scores of people, including dozens of children, international human rights group Amnesty International said on Monday.
Since Saudi Arabia–led airstrikes began on March 26, more than 1,950 people have died and 4,271 have been injured, according to the United Nations. More than 80 people died in recent fighting in Taiz, southern Yemen, officials said on Monday.
"Civilians in southern Yemen have found themselves trapped in a deadly crossfire between Houthi loyalists and anti-Houthi groups on the ground, while facing the persistent threat of coalition airstrikes from the sky," said Donatella Rovera, senior crisis response adviser at London-based Amnesty International. "All the parties to this conflict have displayed a ruthless and wanton disregard for the safety of civilians."
Airstrikes have occurred in densely populated residential neighborhoods, and pro- and anti-Houthi fighters have battled each other in civilian areas. In June and July, eight Saudi-led airstrikes killed 141 civilians and injured 101 more, mainly women and children, Amnesty says. Targets of the airstrikes included a school that displaced people were using for shelter, a mosque, civilian homes and a market. In most cases, those locations were not near military targets, said Amnesty.
"Coalition forces have blatantly failed to take necessary precautions to minimize civilian casualties, an obligation under international humanitarian law," said Rovera. "Indiscriminate attacks that result in death or injury to civilians amount to war crimes."
Residents who spoke with Amnesty recounted horrifying scenes at the site of airstrikes. One resident described the aftermath of a July 24 attack on a residential compound in Mokha, southwestern Yemen, as something from "judgment day."
Battles between groups aligned with the Houthi rebels, who have been in control of the capital, Sanaa, since September, and those fighting against them have included the use of mortars, rocket launchers and artillery fire. The use of such weapons shows "utter disregard for the safety of civilians," said Amnesty. A particularly horrendous attack carried out by Houthi and their allies in Aden, southern Yemen, killed 45 people, the majority of whom were civilians.
"They fight and we are caught in the middle, but we don't have anywhere else to go," one resident told Amnesty.
The United Nations continues to call on both sides to cease fighting in Yemen and warned earlier this month of an enormous funding gap for the country. In southern Yemen, 80 percent of people are in need of some form of humanitarian assistance. Thousands are also at risk from contracting diseases like dengue fever and having to undergo amputations without proper medical care, humanitarian medical organization Doctors Without Borders said last week.
Amnesty is calling on the U.N. Human Rights Council to establish a commission of inquiry to investigate the alleged war crimes.