All the Super Bowl XLIX Highlights You Missed, From "Dadvertising" to Goodell's Omerta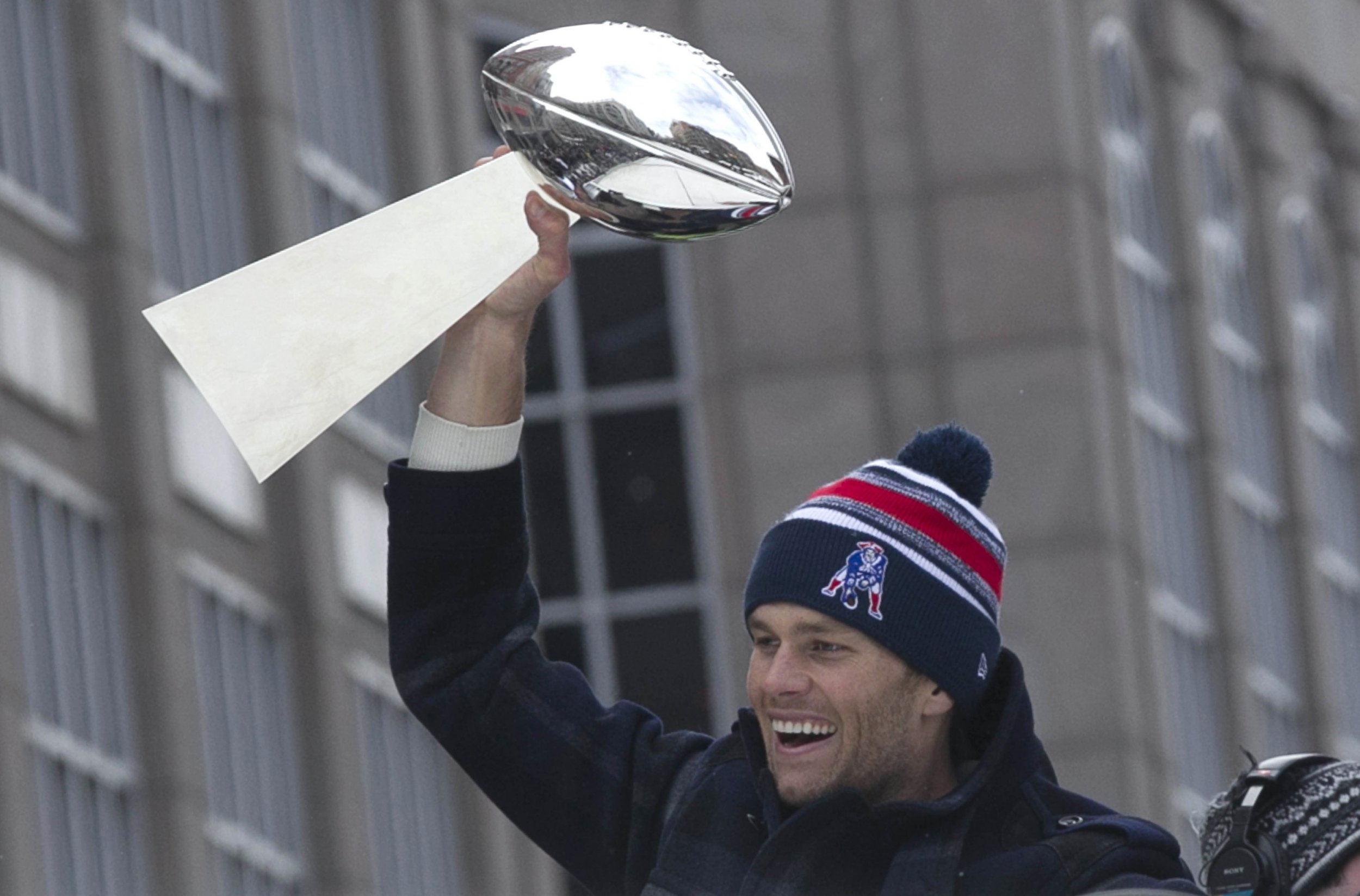 Yesterday we dissected the infamous 2nd-and-goal from the 1 call from Super Bowl XLIX. Today we will examine the rest of the circus, from NBC's telecast (well done, Cris Collinsworth) to the commercials (a shoutout for Mauritius?) to an MSNBC host garnering unexpected mentions.
The Best of Climes, the Worst of Climes
It rained an inch or so in Phoenix last Friday, followed by intermittent drizzling and cloud cover on Saturday morning and afternoon. On Sunday morning parts of the Valley of the Sun were enshrouded in what resembled a Bay Area marine layer. Football fans making their initial pilgrimage to the Phoenix area did not experience typical Arizona weather. For the next five days, though, beginning Wednesday, it will be sunny and 81 in the Valley.
Let it Go, Barbarino!
Idina Menzel performed the national anthem. The Broadway star, who also sang last year's Academy Award-winning song, "Let It Go," from the film Frozen, is best known for having John Travolta mangle her name ("Adele Dazeem") when he introduced her at the 2014 Oscars. Travolta also attended Sunday's game, and perhaps it's time for Menzel to file for a restraining order.
Pre-Game Intros
New England's LeGarrette Blount, who was suspended most of his final season at the University of Oregon after punching a Boise State player in a post-game altercation in the season opener, went against the grain for the taped player introductions and provided the name of his high school (Taylor County High in Perry, Florida) instead of his college. Seattle punter Jon Ryan, a Canadian, caused a few double-takes with the name of his alma mater: "The University of Regina." Long "i"...
Ad Hoc
As was widely reported, advertisers paid NBC $4.5 million per 30-second spot. And why not, since the game was viewed by a record-number 114 million people domestically. Skittles gpt the best deal, as NBC's cameras panned to Seattle running back Marshawn Lynch digging into a plastic cup of the hard-shelled candies just before kickoff as NBC's Al Michaels mentioned the name of the brand.
Bittersweet Symphony, Indeed
The Seahawks took the field to The Verve's late-'90s classic, "Bittersweet Symphony." Near the end of the first quarter, Seattle's Jeremy Lane intercepted Brady in the end zone, halting a drive that had lasted 13 plays and nearly eight minutes. During Lane's return, he was upended by New England's Julian Edelman and suffered a brutal fracture of his lower left arm.
Lane's pickoff was a pyrrhic victory for Seattle. While it ended the Patriots' early scoring gambit, Lane was lost for the remainder of the game and Seattle was forced to insert inexperienced second-year player Tharold Simon, whom Brady picked on the remainder of the contest.
Fast Start
With just one penalty (declined...even if the referees made the incorrect call on Seattle running into the Patriot punter) and no scoring, the first quarter came and went as swiftly as a military flyover. ESPN's Brett McMurphy, alluding to the call that robbed the Dallas Cowboys of a fourth-quarter score in their playoff loss at Green Bay, was moved to tweet, "Dez Bryant held on to his catch longer than the first quarter lasted."
Best Ad: First Draft Ever
A perfect parody of NBA and NFL draft coverage with The Creator as commissioner and Cro-Magnon man as an analyst. Continents, instead of teams, select flora and fauna ("and North America selects wheat….wheat"). One tweep wondered, "Where is Mel Viper's draft analysis?" The client? Avocados from Mexico. Guacamole well-spent.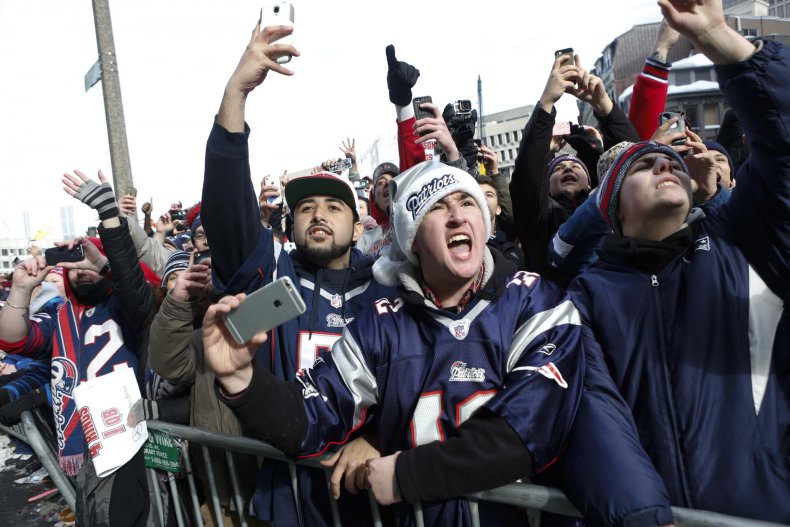 Slow Start
The Super Bowl was nearly 25 minutes old—on the game clock—before Seattle quarterback Russell Wilson completed his first pass. The third-year pro had already been sacked twice by that time.
The Courtship of Everyone's Father
One analyst referred to it as "dadvertising," the shameless exploitation of the father-son dynamic. Dove had a dad-themed ad. First Bank's ad shamed dads into wondering if their bank's limited ATM access would prevent their tow-headed son from purchasing a puppy (a puppy that would probably end up wandering off the Budweiser Clydesdale farm, anyway). No dadvertising was more egregious than Nissan's, though, as an absentee race-car driving father neglects his wife and son to the soundtrack of Harry Chapin's absentee dad anthem, "Cat's in the Cradle." Anyone remember that Chapin died in a car wreck?
Hardball!
Where would the Seahawks have been without Chris Matthews? The six-foot-five rookie, who had never caught a pass in an NFL game, hauled in a 45-yard bomb —his first NFL reception— that woke up the Seattle offense near the end of the first half and set up a tying touchdown. With :06 remaining in the first half, Matthews caught a game-tying TD pass.
Michaels and Collinsworth ably filled in viewers on Matthews' backstory —two years ago he was the Canadian Football League Rookie of the Year and last spring he had been working at a Foot Locker. Two questions left unasked: 1) Was Matthews, 25, the first player in Super Bowl history who had previously worn a referee's jersey to his job? and 2) How do you go from CFL Rookie of the Year to working at Foot Locker in just a year?
Mom, May We Go To Sleep Before Halftime?
Before halftime NBC aired one ad in which accidental child deaths were the theme and another in which a blue Viagra pill was a key plot element.
Thank You for Not Scouting!
Matthews attended college at tiny Northwestern State in Texas and was not chosen in the NFL draft. Malcolm Butler, who made the game-clinching interception, attended Division II West Alabama, and also went undrafted. As did Ricardo Lockette (Division II Fort Valley State), to whom that pass was intended. Patriots Danny Amendola and Julian Edelman, who caught Brady's two fourth-quarter touchdown passes, were undrafted and taken in the seventh round, respectively (Brady was selected in the sixth).
Middle Seat? No, First Class
Scott Zabielski, an executive producer on "Tosh.O," won $1 million for submitting the winning idea for a Doritos ad that ran during the Super Bowl. The spot, in which a passenger employs creative —and non-hygienic—methods to dissuade passengers from taking the vacant seat next to him, cost the USC alum $2,000 to make and was filmed in four hours. The attractive woman who winds up occupying the seat is former USC Song Girl Michelle LaRue. Her baby was played by Zabielski's son.
Premature Articulation
On Jermaine Kearse's inconceivable grab late in the fourth quarter, a catch that ricocheted off all four of the Seahawk wideout's limbs and ended up with him securing the ball while flat on his back, NBC's Michaels initially intoned, "...and it's broken up again." Earlier this season, when New York Giant rookie Odell Beckham, Jr., made one of the most impossible catches in NFL history, Michaels' first reaction was, "Oh, there's a flag…" If you pay attention, you'll notice that on the NFL.com official video, Michaels' call has since been doctored. Do you believe in sound editing? Yes!
All Bets Were On
For most of the fortnight leading up to kickoff, Las Vegas had the contest as a pick 'em. Then the Patriots were one-point favorites with most bookmakers. Either way, the $116 million wagered legally in the state of Nevada all hinged on that interception. Malcolm Butler's pick with less than :30 remaining reversed the fortunes, good and bad, of everyone who wagered on the outcome of the game.
You Won, Bro
When Richard Sherman was a rookie and his Seahawks beat the Patriots in Seattle, the future All-Pro first came on the radar by taunting Brady on the field afterward with, "You mad, bro?" As Brady knelt down to run out the clock on the game's final play, Sherman, who played the entire game with torn ligaments in his elbow (he'll soon undergo Tommy John surgery), stood before him with his right arm extended. A classic sports photo,
Talk is a Two-Way Street
Just a reminder that Marshawn Lynch was threatened with a fine for not speaking with the media, while NFL commissioner Roger Goodell turned down NBC's request for a pre-game interview. President Barack Obama did accept NBC's invitation to speak on camera, but then his job is less heavily scrutinized than Goodell's.
To be fair, Goodell did hold a press conference on Friday, in which he stated, "I'm available to the media almost every day of my job professionally." On the other hand, ESPN investigative reporter Don Van Natta tweeted in response, "Goodell has rejected every interview request I've made since 2012."