Alleged Cosby Victim Chloe Goins Wants to 'See Him Behind Bars'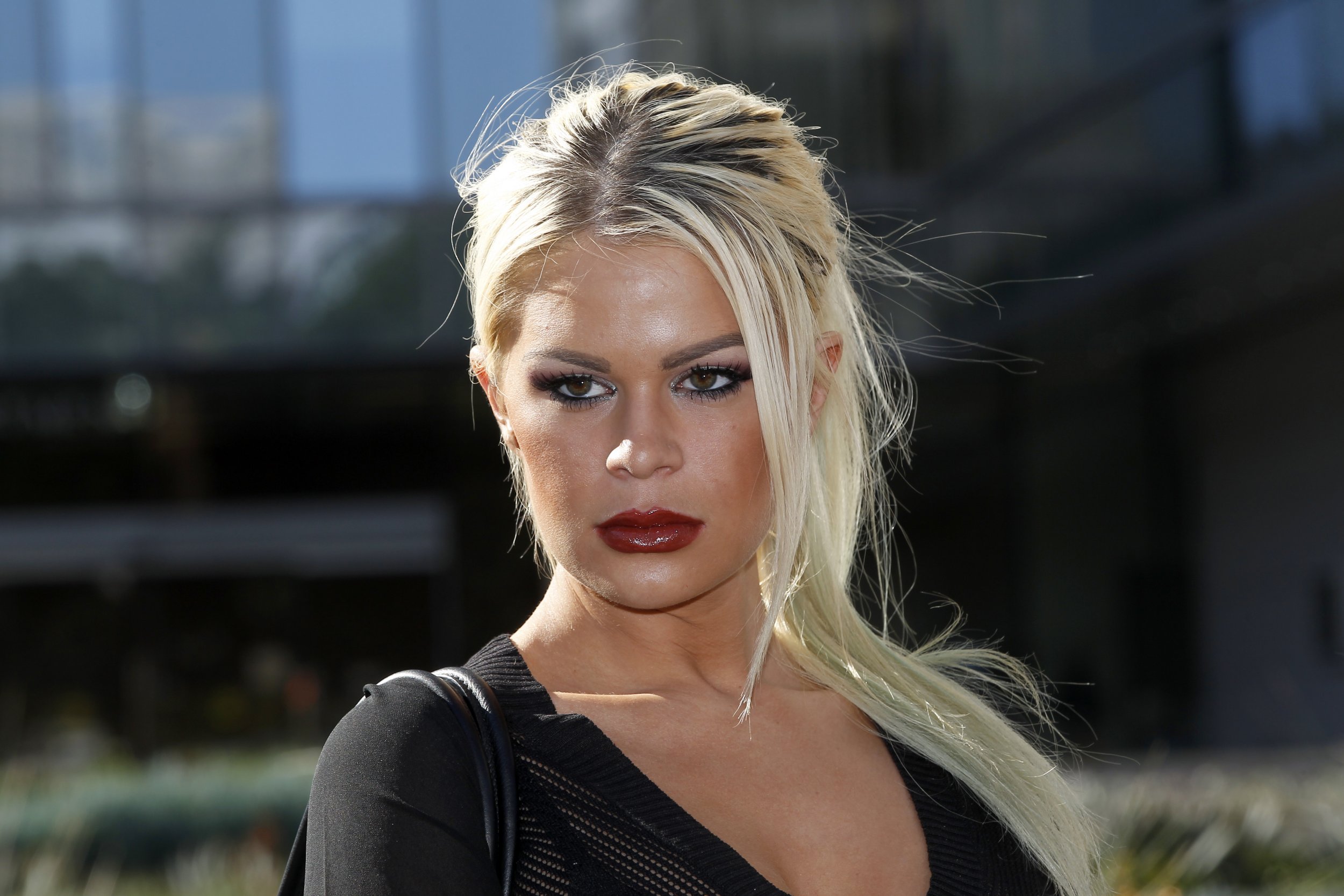 Chloe Goins, a model in Los Angeles, is one of more than 40 women who have said they were drugged and sexually assaulted by comedian and actor Bill Cosby. Cosby has never been found guilty of any wrongdoing, though he has settled lawsuits with some alleged victims. Many of those who have come forward did so years after the alleged abuse occurred, many citing fears that had they spoken up at the time, no one would have believed them, as it was their word versus Cosby's.
Goins, however, is unique because her case falls within the statute of limitations in California: she alleges the incident occurred in August 2008 at the Playboy Mansion. In 2014, as other women were expressing their allegations against Cosby, Goins went to the Los Angeles Police Department and said her piece. The LAPD confirmed the investigation was ongoing.
In 2005, a young woman who worked for Temple University alleged Cosby gave her three pills and sexually assaulted her in his Pennsylvania home. She took Cosby to court over the matter and eventually settled for an undisclosed sum. This week, the discovery deposition in that case was made public by the court and with that, a key admission by Cosby came to light.
"When you got the Quaaludes, was it on your mind that you were going to use these Quaaludes for young women that you wanted to have sex with?" asked attorney Dolores Troiani, representing the woman. Cosby answered: "Yes."
Although Cosby did give this answer, he did not admit to drugging women without their consent or sexually assaulting any women. As for whether a woman who has agreed to take a drug can consent, some legal experts believe that is impossible: "I believe you do not have the capacity, as a matter of law, if you are drugged and unconscious. You would lack the capacity to consent if you are in a drug induced state of unconscious," Debra S. Katz, founding partner of the Washington, D.C.-based law firm Katz, Marshall & Banks LLP, and an expert in sexual assault litigation, told Newsweek. "If someone agrees to take a drug, that is different than saying 'I agree that you will have sex with me when I am unconscious.' If you have sex with someone who is unconscious, that person cannot consent to having sex."
After reviewing the deposition, the attorney for Goins believes it will help his client's case. "As far as the release of this information is concerned, it absolutely helps my client's case. It validates everything my client has been saying occured to her and what the other 45 women have said occurred to them," Spencer Kuvin, the attorney for Goins, told Newsweek in a phone interview.
Martin Singer, Cosby's lawyer, did not return a request for comment. However, Singer has previously claimed Cosby was not at the Playboy Mansion during the party cited by Goins and said he would provide evidence to support that assertion. This evidence was not made public by Cosby, though the claim by Singer was made in January. "These brand new claims about alleged decades-old events are becoming increasingly ridiculous," Singer said last November, after Goins went to the LAPD.
Goins and Kuvin, however, stand by the allegations and have made it clear she is not interested in a settlement from Cosby. "Ms. Goins would really prefer to see him behind bars," Kuvin said when asked if Goins would take a settlement. "She remains focused on wanting to see him prosecuted."