Alleged Hit-And-Run Driver Returns to Scene, Hits Police Officer and Drags Her 50 Feet
Officers for North Carolina's Fayetteville Police Department were investigating a hit and run in which a car hit a woman and her house. During this investigation, the alleged suspect returned to the scene and when apprehended by an officer, she hit and dragged the officer about 50 feet with her car.
According to a Facebook post published by the police department, the officer, who was not identified, was investigating the area just after 8 p.m. During the investigation, Chante Roshell Oates returned to the scene. The officer began asking Oates some questions before the officer was hit and dragged down the road.
"She was able to get back into the vehicle and drag the officer probably about 50 feet and run over the officer's leg, causing some pretty serious injuries to her leg," Sergeant Jeremy Glass of the Fayetteville Police Department told NBC affiliate WRAL.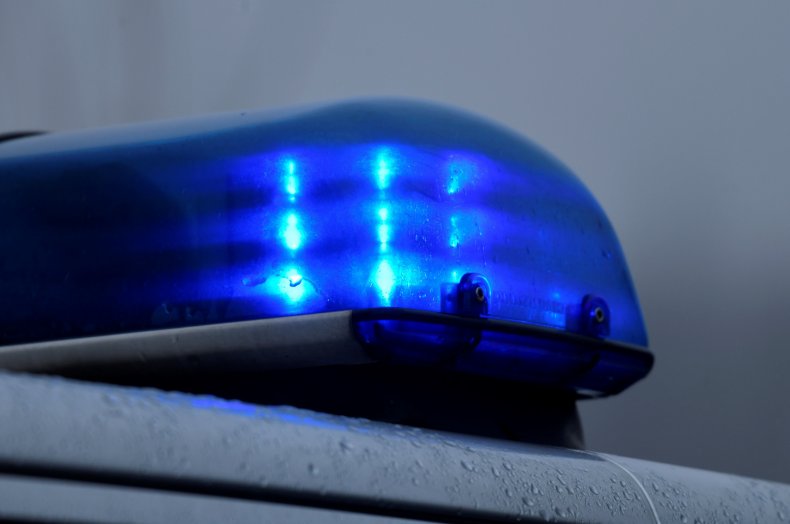 WRAL reported that police were initially called because it was a domestic violence incident. Officers said Oates was visiting her grandmother but allegedly got into a fight with her in her house. Oates was then accused of hitting her grandmother and her grandmother's house with her car when she was drunk. Her grandmother sustained minor injuries.
The Fayetteville Observer reported that officers tried to conduct a traffic stop when she was spotted, but she reportedly fled. Sergeant Jeremy Glass, the public information officer for the Fayetteville Police Department told Newsweek that she eventually gave up and pulled over for officers. She was then arrested and is facing a number of charges, including assault with a deadly weapon on a government official, assault on a law enforcement officer inflicting serious injury, two counts of a felony hit and run and felony fleeing to elude arrest.
She was held under a $153,500 bond.
Glass told Newsweek that the injured officer is currently recovering at home with her injuries. He said there was a great deal of tissue and ligament damage.
He said she responded alone due to the type of call that was received. Glass explained that if the call came through describing a domestic assault incident, two officers would have responded.
Newsweek previously reported on an alleged hit-and-run in Vermont.
Just this week, police arrested a man after an alleged hit-and-run, attempted robbery with his crossbow and a police chase in a stolen vehicle.
Ben Webb reportedly pulled up next to a stranger, got out of his car and demanded the victim's debit card while pointing a crossbow at him. The victim drove away and called the police. Officers received another report of a robbery at a nearby convenience store and another police department reported a crash on a highway, but a green Jeep fled the scene.
A green Jeep was later reported to have been driving erratically on the highway and was missing a tire. Witnesses tried to stop Webb, but he allegedly pointed his crossbow at them before police intervened.
Webb started to drive away but he drove into a police vehicle. He was taken into custody and treated at a hospital. According to a police statement, Webb took the Jeep from his brother without permission.
Updated 10/18/2021, 6:06 p.m. ET: This story has been updated with comments from Fayetteville Police Department Public Information Officer Sergeant Jeremy Glass.