Russian Held in Poland Accused of Gathering Intel on NATO Troops
An alleged Russian spy has been arrested in Poland and charged with gathering information on NATO troops on behalf of the Kremlin, according to officials.
The military police arrested a Russian living permanently in the country, the Polish Prosecutor's Office said in a statement on Tuesday, translated into English via Google.
An investigation had been carried out by the Military Affairs Department of the District Prosecutor's Office in the city of Gdansk, which determined the Russian should be detained, it added.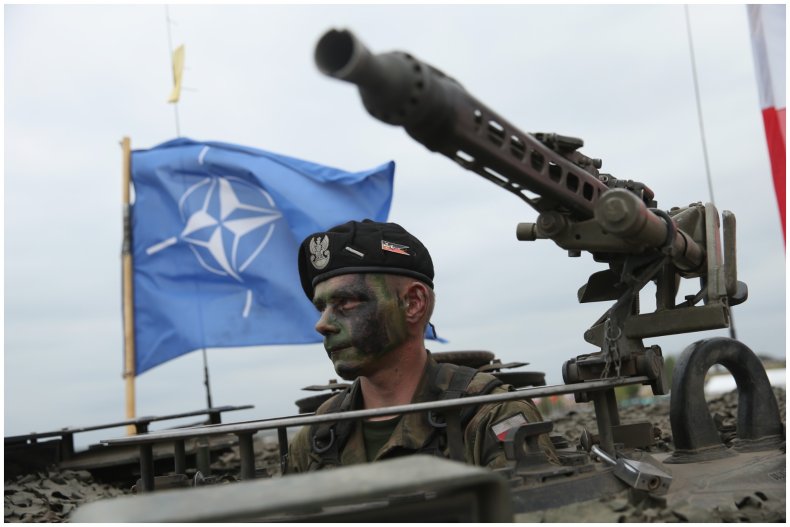 A prosecutor's office spokesperson said: "The findings of the Military Counterintelligence Service indicated that he was engaged in espionage activities for the intelligence of the Russian Federation.
"He had, inter alia [among other things], collected information about military units, their equipment and staffing situation."
The man was charged with espionage and will be held in prison for three months at the request of the prosecutor.
Should the Russian be found guilty of espionage, he could face upwards of 10 years behind bars.
The man, detained on April 6, had been living in Poland for 18 years, where he had been engaged in business, according to Reuters.
Newsweek has contacted the Polish Prosecutor's Office for comment.
Tensions between Warsaw and Moscow have soared in recent weeks after Russian President Vladimir Putin ordered his troops to invade Ukraine, which borders Poland.
In March, Poland, a NATO member, expelled 45 Russian diplomats who were suspected of working with Kremlin intelligence agents.
According to Reuters, Poland's Foreign Ministry spokesperson Lukasz Jasina said: "In total, 45 people with varying diplomatic status…were ordered to leave the territory of the Republic of Poland within five days."
Amid allegations that Russian troops committed war crimes in Ukraine, Putin has remained defiant, saying on April 12 that Russia had "no other choice" but to invade.
At an awards ceremony at the Vostochny Cosmodrome, Putin said: "Its goals are absolutely clear and noble."
He later added: "On the one hand, we are helping and saving people and on the other we are simply taking measures to ensure the security of Russia itself."
Thousands of people have been killed and more than four million have fled as refugees since Russian troops invaded Ukraine in February, prompting sweeping Western sanctions.
Putin has maintained that Russia is engaged in a "special military operation" to root out neo-Nazis in Ukraine.
The Russian president's claims Ukraine is controlled by neo-Nazis have repeatedly been rubbished by the White House and its allies.
Ukraine has been locked in conflict with Russian-sponsored separatists in its eastern Donetsk and Luhansk regions since 2014.