Almost 550 Alabama Methodists Signed an Apology Letter to the LGBT Community
Almost 550 Methodists from all over Alabama came together to sign a letter apologizing to the LGBT community and condemning the national church's position against marriage equality and gay deacons.
"For every time that someone in the church has hurt you because of who you are or who you love, we are deeply sorry; we hurt with you, and we are committed to pursuing God's love and justice with you," the letter, posted Thursday to ApologyLetter.info, says.
A faction of the North Alabama Conference attempted to get the United Methodist Church (UMC) to officially end its anti-homosexuality stance, endorse same-sex marriage and open up deaconship to LGBT people. However, during the 2019 General Conference this February in St. Louis, Missouri, the church instead voted to expel LGBT pastors and pro-LGBT churches.
This June, the North Alabama Conference held its annual conference in Huntsville. There was a movement during the event offer an apology to the LGBT community for the UMC vote, but that also failed.
Though not an official act by the North Alabama Conference, the majority of the signatories were from the state. The letter currently has 548 signatures from clergy and laypersons alike, along with an option for new readers to add their name.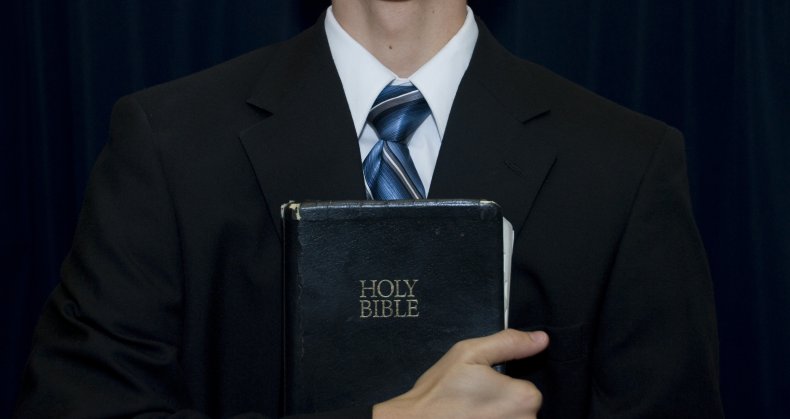 "We are grieved that our conference failed to do the right thing and apologize for the harm we have inflicted. We also wish to do more than apologize. We hope to deeply and loudly affirm your sacred worth," the letter continues.
"We should have done more to follow the movement of God's Spirit, and we are sorry for our failure. We are sorry for the harm of General Conference 2019, but we are convinced it is not the last word for the people called Methodist. ... The church is incomplete until it welcomes all."
The letter was written by Eden Johnson, a member of the Birmingham First United Methodist Church, and Henry Gibson, the Associate Pastor of the Highlands United Methodist Church in Birmingham.
"We want to come together for them and we are heartbroken about this," Johnson told WIAT.
"I think [the UMC] can be more including and more affirming to the [LGBTQ] community," she added. "We are on the side of the vision of Methodism and be and what it means to be a Methodist."
Recently, the First United Methodist Church hosted a screening of an episode of the long-running PBS children's show Arthur, where Arthur's teacher married another man. Alabama Public Television refused to air the episode.