Alyssa Milano Criticized for Extending 'Olive Branch' to Trump Supporters
Alyssa Milano is facing a backlash on Twitter for extending an olive branch to Trump supporters.
The actress is one of Donald Trump's most vocal opponents and has consistently used her platform of 3.7 million Twitter followers to criticize the president, his administration and his supporters over the past four years.
However, Milano seems to have had a change of heart and is urging a peace offering.
"I'd like to extend an olive branch to Trump supporters," the Charmed actress tweeted Tuesday. "I am ready to move #ForwardTogether. There's so much work to do to heal the nation. Let's be a part of the solution and not add to the problems we face. My comments are open. Please reply with #ForwardTogether."
She later added: "We're going to need a lot of humility and compassion right now. Anger and triumphalism is less helpful."
The replies from both left-leaning and conservative Twitter users have not been supportive.
"Alyssa, this is a hard ask..." one responded. "Personally I cannot move forward with the people who defend Trump as he puts kids in cages. I really can't. They need to come to us."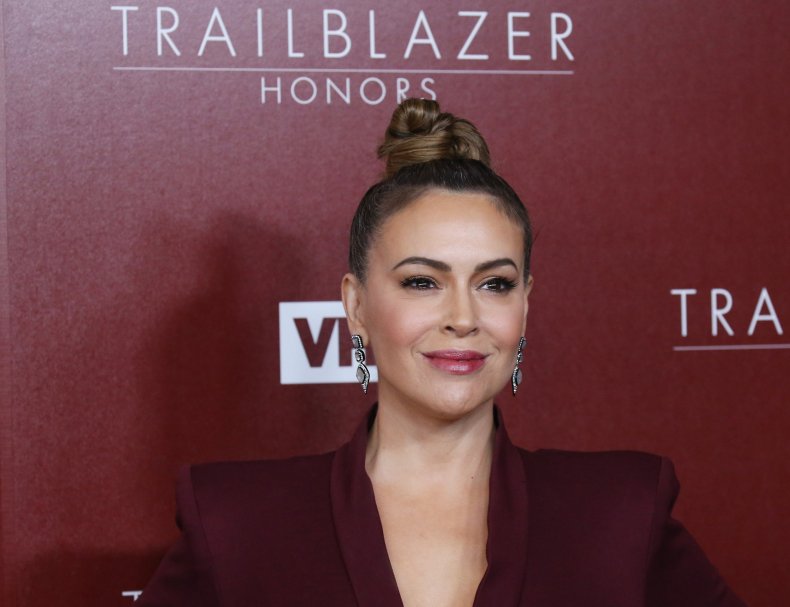 Democratic candidate Anthony Clark of Illinois said he would not reach out to "racists and bigots."
"Glad you can extend an olive branch, but I have no olives or branches for racists & bigots," he tweeted. "There can be no unity with those who want to see people that are different marginalized & oppressed. Honestly anyone a true ally would demand they change not accept who they are."
He later tweeted: "Some of y'all trying to extend olive branches to people who would have strange fruit from a poplar tree." The Billie Holiday song "Strange Fruit," about the lynching of Black Americans, begins with the line: "Southern trees bear a strange fruit."
Milano took note of Clark's comments and responded: "I accept this criticism. And understand it. Thanks, Anthony."
Conversely, conservative comedian Tim Young felt Milano's gesture was hollow given her frequent attacks on Trump supporters.
"You can't s*** on people for 4 years then suddenly reach across the aisle when you think you've won something," he tweeted. "You deserve the same amount of crazy and hate you've contributed to the world."
Another user echoed this sentiment, tweeting: "You can't call people racist, raping, homophobic bigots for four years and expect the people on the receiving end of those comments to just come together because your guy won. Not how this works."
Gad Saad, a Canadian academic, added: "With all due respect, you're a petulant, hypocritical, self-important twit. You were hysterical with hate for four years but now you are 'magnanimous'? Move along."
Milano faced similar criticism in October when she tweeted about her refusal to celebrate Donald Trump's COVID-19 diagnosis.