Amal Clooney Says She and George Are 'Aware of Risks' in Taking on ISIS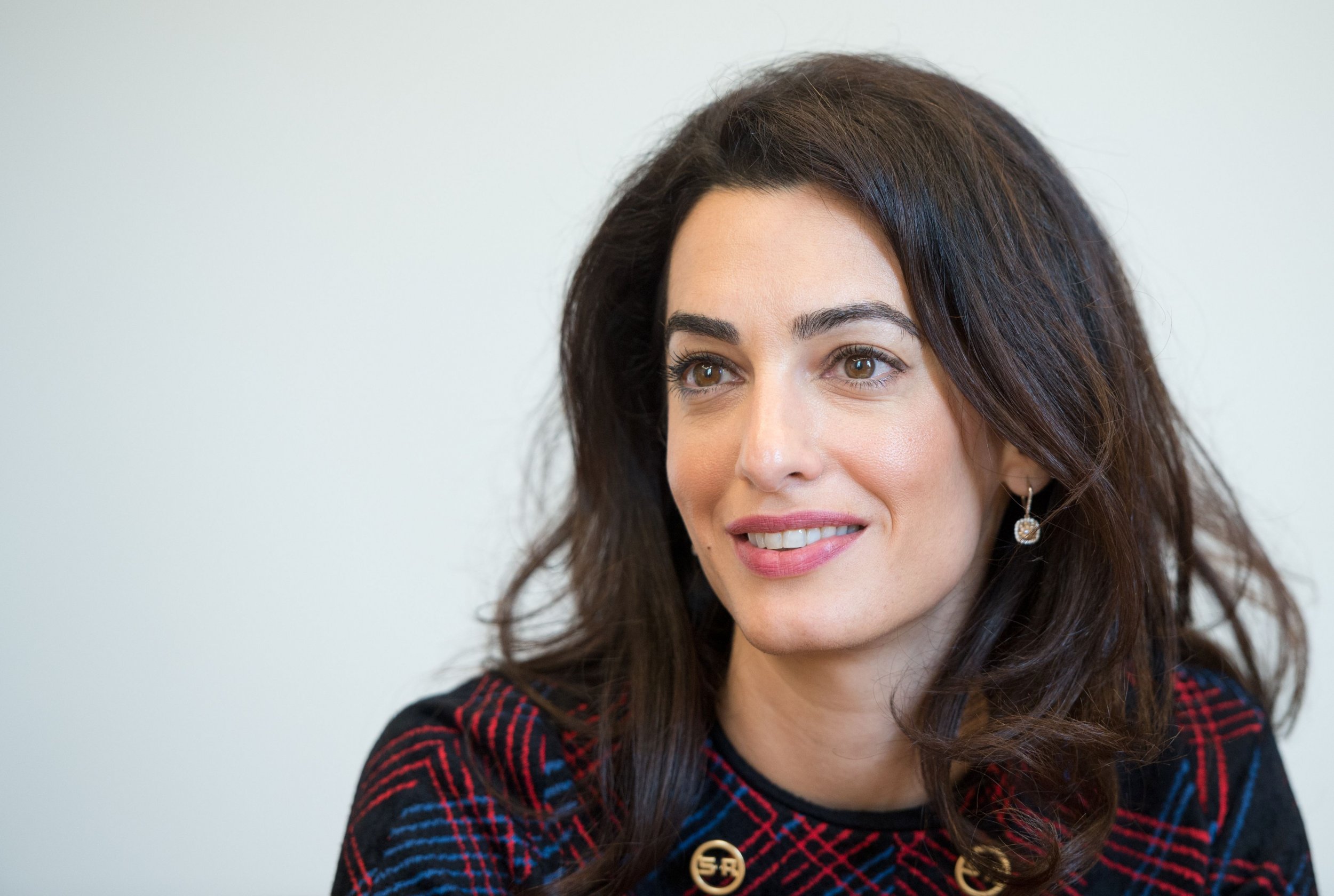 Just days after addressing the United Nations, human rights lawyer Amal Clooney gave a rare interview Monday morning to NBC's Today show, but the subject of conversation wasn't a rosy morning chat over coffee about her husband, the Hollywood actor George Clooney. The activist explained why she was challenging the Islamic State militant group (ISIS) over what she has called its "genocide" of Yazidi women.
Friday, the lawyer addressed the U.N. to criticize its lack of intervention in the persecution of Yazidis. She was present for the ceremony of Nadia Murad, a Yazidi woman who was used as a sex slave by ISIS before escaping, who was installed as a U.N. goodwill ambassador.
Monday, Clooney again spoke to Cynthia McFadden, the journalist to whom she granted her first U.S. interview in January, this time joined by Murad to discuss the plight of the Yazidis, thousands of whom have been enslaved by ISIS militants and sexually abused. Watch the interview below:
Clooney said she plans to take on ISIS in a criminal court case representing persecuted Yazidis. She told McFadden that the decision to challenge the radical group hadn't been made lightly.
"I don't think anyone can feel they're being courageous compared to what Nadia's doing. It's no joke… this is ISIS. They have sent her very specific threats saying: 'We will get you back. We will do everything to you,'" said Clooney.
Asked whether she had the support of her family, Clooney said she and husband George were aware of the risk of becoming involved in such a high-profile case.
"This is something I discussed with my husband before I took on something like this. We are aware of some of the risks involved, of course," she said. "He met Nadia, too, and he was moved for the same reasons… He understood that this is my work."
On Friday, the human rights lawyer gave a powerful speech to the U.N. in New York saying she was "ashamed" that more had not been done to help the Yazidis, who have been targeted by ISIS for not being Muslim.
"I am ashamed, as a supporter of the United Nations, that states are failing to prevent, or even punish, genocide because they find that their own interests get in the way. I am ashamed as a lawyer that there is no justice being done and barely a complaint being made about it," said Clooney.