Amanda Bynes 'Excited' For Conservatorship To End As Judge Issues Ruling
Amanda Bynes is "excited" about her conservatorship coming to an end, after 9 years of having her personal and financial decisions overseen by others.
The actress, 35, is expected to have her conservatorship dissolved at a hearing on Tuesday, after a tentative ruling by the Ventura County Superior Court on Friday revealed that Judge Roger L. Lund intends to end it.
"Petitioner has provided facts that the conservatorship is no longer needed," read the ruling, in response to Bynes' February request. "The Capacity Declaration filed 02/22/22 concludes that conservatee has capacity [to] give informed consent to any form of medical treatment.
"The court determines that the conservatorship is no longer required and that grounds for establishment of a conservatorship of the person no longer exist."
According to the ruling: "The court intends to grant the petition for termination and order the conservatorship of the person of Amanda Bynes be terminated."
For former child star Bynes, who entered the arrangement in 2013, after being on a 5150 psychiatric hold and dealing with substance abuse issues, the change after more almost a decade is a moment she is relishing.
"I'm excited for her. She is excited," Bynes' attorney, David A. Esquibias, told Variety. "We're all excited and we're all anxiously looking forward to Amanda living a life as a private and normal citizen."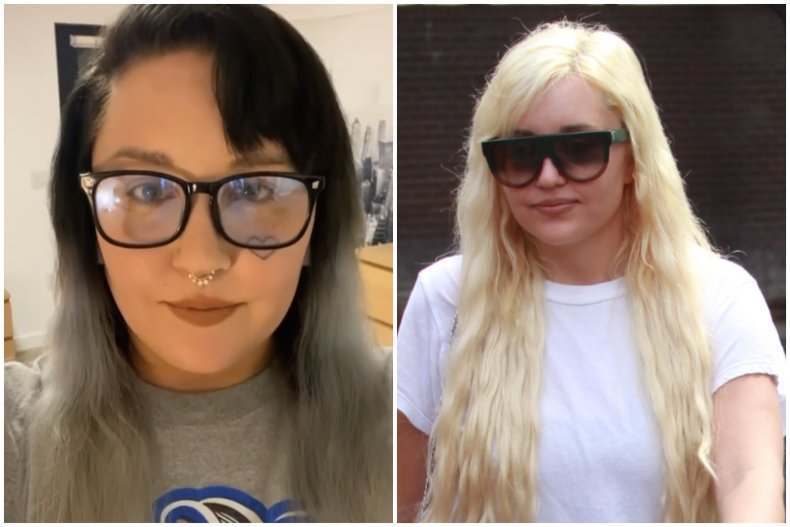 According to Esquibias, Bynes will not be present at the hearing to end the conservatorship, which saw her mother, Lynn Bynes, become her personal conservator, while her father, Rick Bynes, oversaw her financial assets.
Esquibias stated that the Easy A star's parents have been "very supportive" throughout the entire conservatorship and have also helped the screen star prepare for her imminent transition into taking care of her own affairs.
With freedom from the conservatorship now within touching distance, Amanda Bynes' attorney said that the star, who is pursuing a bachelor's degree at Los Angeles' Fashion Institute of Design and Merchandising, has new career plans.
"Besides normalcy as a person and a student, I know that she is looking forward to what her next step is going to be," Esquibias said.
"One of the things that she's talking about is a fragrance line and possibly a clothing line, while she is concentrating on school," he revealed. "She is very creative, so she's trying to find an outlet for that."
However, fans of the erstwhile Nickelodeon star may have to wait a while before seeing her return to screens—if at all.
"I have not heard her say that she's interested in returning to becoming an actress, but I wouldn't rule that out," Esquibias told Variety. "She has a new life ahead of her and she is so young... She was a great actress. I'm sure many people would love to see her return to acting."
Amanda Bynes' bid to end her conservatorship echoes the successful efforts by Britney Spears, who was released from her 13-year arrangement back in November, amid overwhelming public support.
However, her lawyer has insisted that the timing of Amanda Bynes' filing was in no way influenced by the case of pop icon Spears.
"Any similarities between the timing of Britney's conservatorship termination are Amanda are purely coincidental," Esquibias previously told Vanity Fair.