What is 5150? Kanye West Mentions California Law Code in Twitter Rant
Concerns are mounting for Kanye West as the rapper continues to exhibit extremely worrying behavior in what his family is claiming is a bipolar episode.
The 2020 presidential hopeful has been making headlines this past week for his many strange tweets in which he bizarrely rants about his wife Kim Kardashian, his children, and Joe Biden, among other things.
In one now-deleted tweet, the 43-year-old implied that Kardashian and his mother-in-law Kris Jenner were trying to "lock [him] up" and how two doctors tried to fly to his ranch in Wyoming to "5150" him.
West tweeted: "They tried to fly in with 2 doctors to 51/50 me. I been trying to get divorced since Kim met with Meek at the Warldolf for 'prison reform' I got 200 more to go."
He also added: "Kim tried to bring a doctor to lock me up with a doctor. If I get locked up like Mandela... Ya'll will know why."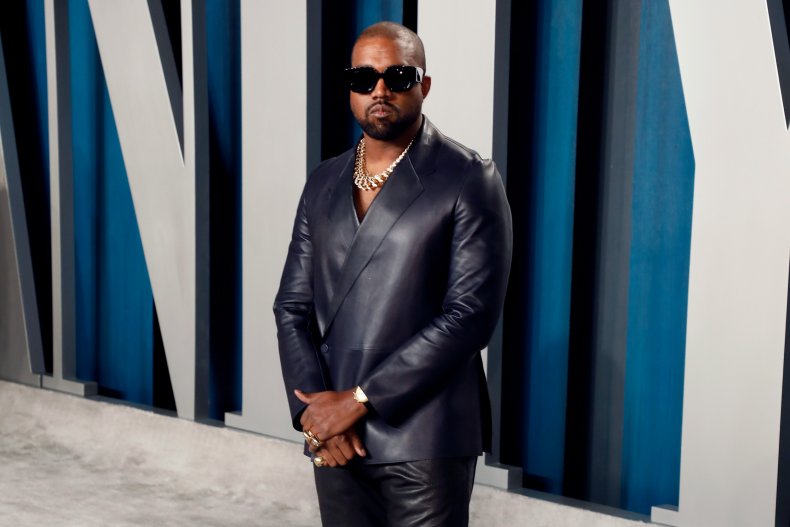 But what does West mean by the term 5150?
5150 refers to the California law code for the temporary, involuntary psychiatric commitment of individuals who present a danger to themselves or others due to signs of mental illness.
Dictionary.com states that the term has been more generally applied to people who are considered threateningly unstable or "crazy."
West was previously held on 5150 involuntary psychiatric hold and hospitalized for mental health issues in 2016.
Vice reported at the time that West was held at UCLA Medical Center for over a week due to him exhibiting troubling behavior which included canceling a world tour and criticizing Jay-Z and Beyonce on stage.
Other celebrities who have been placed under the same psychiatric hold include actress Amanda Bynes in 2013 after months of erratic behavior and Britney Spears, after her very public meltdown in 2008.
West likened Jenner, to North Korea's authoritarian leader Kim Jong Un as part of the rant on Twitter—he also said he is trying to divorce Kardashian, his wife of seven years.
The family believes he is experiencing a bipolar episode as his behavior became worrying on Sunday night first presidential campaign rally in Charleston, South Carolina.
In a lengthy speech, which at times became erratic and emotional, the 43-year-old spoke about topics such as abortion, religion, and international trade and angered many when he said that revered activist Harriet Tubman "never actually freed the slaves she just had them work for other white people."