'Kanye West Needs Serious Help': Campaign Rally Sparks Mental Health Concerns
Kanye West has sparked concerns for his mental health following a presidential rally held by the rapper Sunday night.
The 2020 presidential hopeful announced his bid for the White House earlier this month but not everyone is convinced he is serious—and many are concerned he is suffering from a relapse in his mental health.
In a lengthy speech, which at times became erratic and emotional, the 43-year-old spoke about topics such as abortion, religion, and international trade to a crowd in North Charleston, South Carolina.
West broke down in tears when describing how he was nearly aborted by his parents: "There would have been no Kanye West, because my dad was too busy."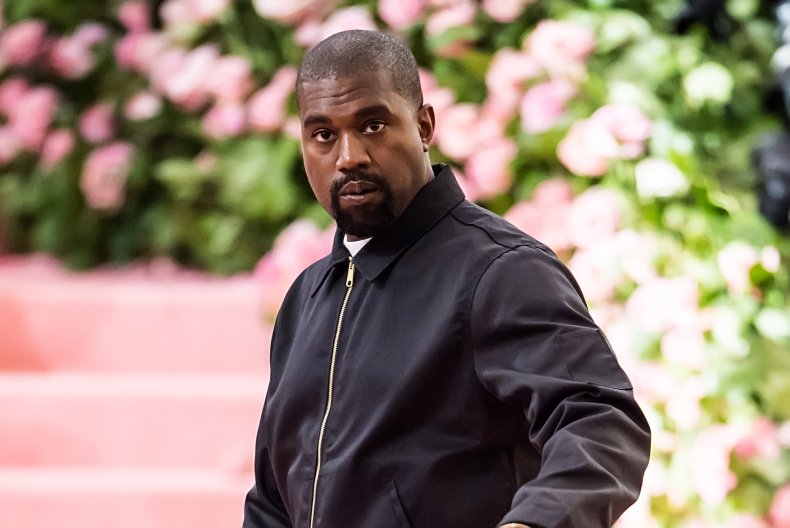 He then referenced his eldest child North, saying: "I almost killed my daughter... even if my wife were to divorce me after this speech, she brought North into the world, even when I didn't want to."
West walked out wearing a protective vest and with "2020" shaved on his head. He also spoke about the revered civil rights activist Harriet Tubman, saying she "never actually freed the slaves she just had them work for other white people," which prompted anger from the crowd.
It was reported Kanye's family believes he may be suffering from a bipolar episode, with a source telling PEOPLE: "Kanye has been doing well for a long time. In the past, he has suffered both manic and depressive episodes related to his bipolar disorder. Right now, he is struggling again."
The source said that West's wife Kim Kardashian West was "worried" and "concerned."
Following last night's spectacle in North Carolina, a number of voices in the entertainment and political world have expressed concern for West and his mental health.
Television personality and daughter of 2008 presidential candidate and former U.S. senator John McCain, Megan McCain tweeted: "Kanye West needs serious help, not media coverage."
He tweeted: "Who agrees it's time to stop picking on Kanye West, and get the man the help he needs right now?"
Her sentiments were echoed by talk show host and writer Chip Franklin, who said people need to stop "picking on" West.
Author Frederic Joseph added: "Kanye West needs help, and it's a shame that him not getting it is going to cost the Black community which he once cared for so deeply."
NBC-New Orleans news anchor Christina Watkins tweeted: "If you're laughing at
@kanyewest, you're part of the problem. He needs help...real, medical help. AND THAT IS OK! That's why we have these mental health professionals around. There's literally nothing wrong with that. In fact, it should be encouraged...and not laughed at."
Actor and musician Steve Kazee also called for West to receive help.
"Kanye West is not well. He needs someone to help him," he tweeted. "Seems all he has around him are enablers. We need to stop laughing. It's not a joke. It's bi polar disorder. It's mania. He's not well. I know the pain of losing a mother and how it can break the mind. He needs help."
West addressed his mental health in an interview with Forbes days after announcing he was running for president, saying: "You know I was out there, ended up in the hospital, people were calling me crazy. I'm not crazy."
West filed as a presidential candidate with the Federal Election Commission under the "BDY" party, last Thursday.