Kanye West Says He Is 'Trying To Get Divorced' From Kim Kardashian
Kanye West has continued posting a number of worrying tweets amid serious concerns for the rapper's mental health.
In a now-deleted tweet, the 2020 presidential hopeful said he is trying to divorce his wife Kim Kardashian.
He wrote: "They tried to fly in with 2 doctors to 51/50 me. I been trying to get divorced since Kim met with Meek at the Warldolf for "prison reform" I got 200 more to go.
"This my lady tweet of the night ... Kris Jong-Un. Lil baby my favorite rapper but won't do a song wit me."
This worrying post comes after West posted a series of worrying tweets on Monday night in which he targeted his wife as well his mother-in-law Kris Jenner and also claimed that the movie Get Out was about him.
West previously claimed he stopped Kardashian aborting their daughter North during his chaotic presidential campaign rally in Charleston, South Carolina on Sunday night.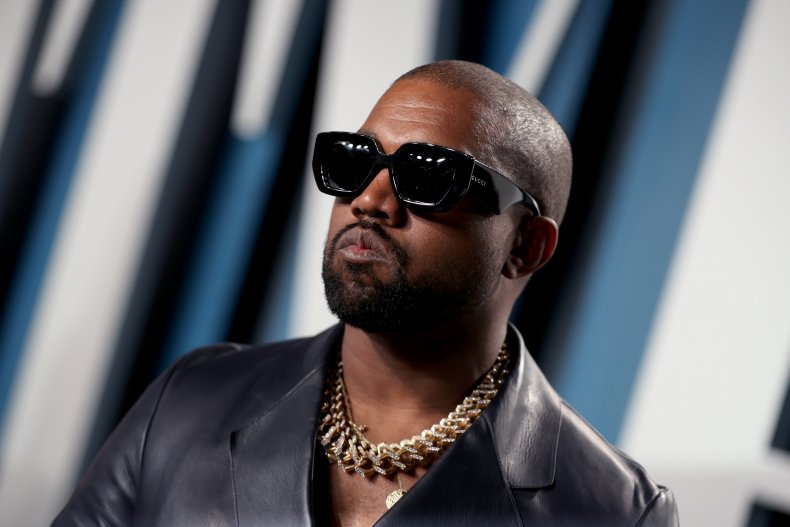 Yesterday, West targeted Kardashian in a number of tweets, claiming the reality star was trying to "lock [him] up."
"Kim tried to bring a doctor to lock me up with a doctor," the rapper tweeted. "If I get locked up like Mandela... Ya'll will know why."
West also said: "Everybody knows the movie get out is about me" and spoke about his wife being in Playboy.
"I put my life on my God that Norths mom would never photograph her doing playboy and that's on God I'm at the ranch ... come and get me," Kanye wrote.
This latest round of tweets comes after West revealed that his friend, comedian Dave Chapelle visited him on his ranch in Wyoming where he is currently living.
"THANK YOU DAVE FOR HOPPING ON A JET TO COME SEE ME DOING WELL DAVE YOU ARE A GOD SEND AND A TRUE FRIEND ALL LOVE," he tweeted along with a video clip in which West, Chappelle, and others stood in front of a log cabin and posed for a picture.
"Brotherhood is real, love is real," Chappelle said in the clip.
West also questioned the popularity of his presidential campaign Tuesday night, asking followers if they wanted him to run.
He tweeted. "I guess all black people supposed to vote on Biden? Y'all want me to run on nah???"
The rapper also announced the release of his upcoming album, which is named after his late mother, Donda West.