Kanye West Targets Kim Kardashian in Twitter Rant: 'She Tried to Lock Me Up'
Kanye West has sparked further concerns for his wellbeing after a lengthy Twitter rant in which he accused his wife Kim Kardashian of attempting to "lock [him] up" in a series of erratic tweets.
Many of the tweets from Monday night have now been deleted, as the presidential hopeful ended his tirade with an announcement about a new upcoming album.
Monday night's Twitter rant comes just after a presidential rally held by the rapper Sunday night.
In a lengthy speech, which at times became emotional and frantic, the 43-year-old spoke about topics such as abortion, religion, international trade, and Harriet Tubman to a crowd in North Charleston, South Carolina.
The outburst is leading many to think that the rapper is experiencing a lapse in his mental health as it has been reported, per PEOPLE, that his family believes he may be suffering from a bipolar episode.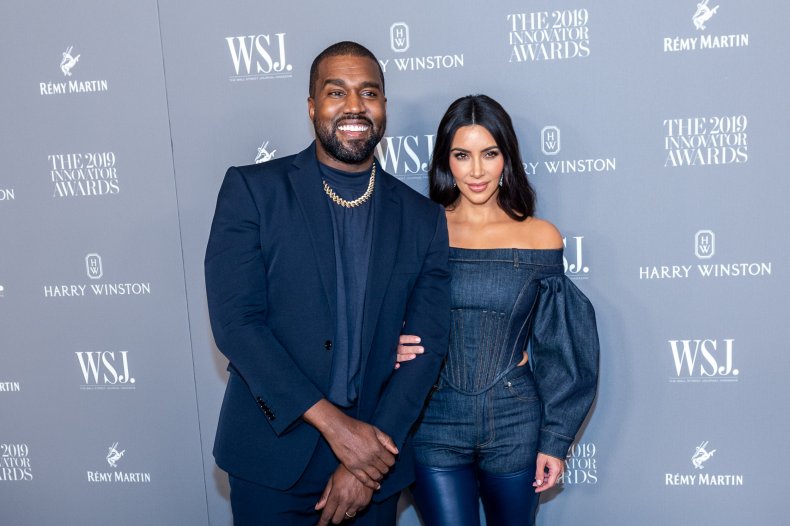 Monday night's concerning tweets saw West take aim at Kardashian and her mother Kris Jenner, as well as rapper Drake, Vogue editor Anna Wintour, actor Shia LaBeouf, Bill Cosby, and more.
All of the tweeted that mentioned Kardashian read:
"Kim tried to bring a doctor to lock me up with a doctor," the rapper tweeted. "If I get locked up like Mandela... Ya'll will know why."
"Kriss don't play with me you and that calmye are not allowed around my children Ya'll tried to lock me up," the artist wrote.
West also said: "Everybody knows the movie get out is about me" and spoke about his wife being in Playboy.
"I put my life on my God that Norths mom would never photograph her doing playboy and that's on God I'm at the ranch ... come and get me," Kanye wrote.
West also posted a screenshot of what looked like a text message to his mother-in-law, Jenner., reading: "This Ye. You ready to talk now. Or are you still ignoring my calls."
He later added: "Kim was trying to fly to Wyoming with a doctor to lock me up like on the movie Get Out because I cried about saving my daughters life yesterday."
The 2017 horror film Get Out is about a black man whose white girlfriend's family attempt to remove his consciousness so they can exploit his body.
Kardashian is reportedly "mortified," "desperately worried" about her husband's current episode.
A source told Page Six: "Kim is mortified. She has desperately been trying to help Kanye, keep him calm and prevent him from having any public meltdowns.
"The family believe he is having a bipolar episode. He won't take medications because he feels they make him less creative. But go out and say that about [their eldest, daughter] North is shocking. Kim is devastated. She's worked so hard to help him, but she won't let him do this to their children."