Amanda Bynes Reveals Plans After Conservatorship Ends
Amanda Bynes may enter the world of fashion and fragrance following the dissolution of her conservatorship, her lawyer has said.
The Nickelodeon star's court-appointed arrangement may soon be terminated after the judge overseeing her case ruled on Monday that it was "no longer required."
Bynes has been under her conservatorship since 2013 and her mother Lynn Organ became her personal conservator after the actress was placed on a 5150 psychiatric hold, while dealing with substance abuse issues.
Now the 35-year-old's legal team has shared that she and her family are excited about the end of the conservatorship and what the future holds.
Bynes' attorney David A. Esquibias said that apart from finding "normalcy," his client is "looking forward to what her next step is going to be," and added, per Variety: "One of the things that she's talking about is a fragrance line and possibly a clothing line, while she is concentrating on school. She is very creative, so she's trying to find an outlet for that."
The She's The Man actress is currently a student at the Fashion Institute of Design and Merchandising where she is pursuing a bachelor's degree.
"I'm excited for her. She is excited," Esquibias said. "We're all excited and we're all anxiously looking forward to Amanda living a life as a private and normal citizen."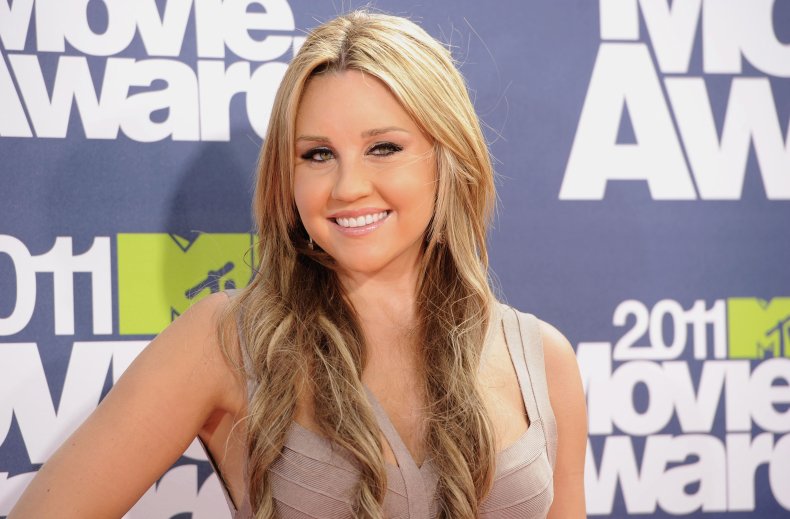 Bynes took to her new Instagram account on March 8 to thank fans for their support and confirmed that her court date is imminent.
"My court date is coming up in two weeks," Bynes said in the self-shot clip. "I want to thank you so much all for your love and support. Peace out."
A hearing scheduled to take place on Tuesday is expected to make the termination of the conservatorship official.
A lawyer representing the family, Tamar Arminak, said Bynes' mother was "extremely happy and thrilled and proud of Amanda and ready to terminate this conservatorship based on the hard work Amanda has done."
"This conservatorship that Lynn brought has always been intended to be temporary," Arminak said in a statement, per Variety, in February.
Bynes opened up about her addiction issues and the shame she felt about her past erratic behavior in a 2018 interview with Paper Magazine.
"I'm really ashamed and embarrassed with the things I said. I can't turn back time but if I could, I would," she said at the time.
"And I'm so sorry to whoever I hurt and whoever I lied about because it truly eats away at me. It makes me feel so horrible and sick to my stomach and sad. Everything I worked my whole life to achieve, I kind of ruined it all through Twitter..."