Amanda Bynes addressed her fans for the first time in a long time this week, as she awaits a court hearing over her conservatorship—but her experience seems to have been quite different to that of Britney Spears, whose 13-year arrangement was finally terminated last year.
The former Nickelodeon actress took to her new Instagram account on March 8 to thank fans for their support, and confirmed that her court date is imminent.
"My court date is coming up in two weeks," Bynes said in the self-shot clip. "I want to thank you so much all for your love and support. Peace out."
In February of this year, Bynes, 35, filed a petition at California's Venture County Superior Court requesting termination of her conservatorship, which has seen her personal and financial decisions controlled by a third party since 2013.
Byner's lawyer David A. Esquibias at the time of the filing said, per People, that "Amanda wishes to terminate her conservatorship. She believes her condition is improved and the protection of the court is no longer necessary."
However, Bynes' ​​attorney has said the Easy A star's efforts to end her conservatorship are not inspired by the iconic pop star's recent legal battle.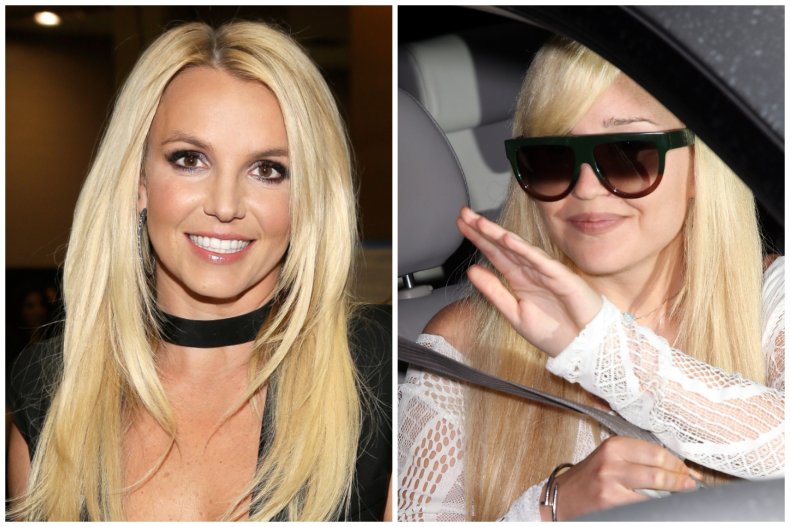 How Does Amanda Bynes' Conservatorship Compare With Britney Spears'?
Family
While Britney Spears' father and conservator Jamie Spears long expressed the need to continue his daughter's conservatorship, Amanda Bynes' family are in agreement that the arrangement should be dissolved.
Bynes' mother, Lynn Organ, became her personal conservator after the actress was placed on a 5150 psychiatric hold, and was experiencing issues with substance abuse issues.
Organ has been overseeing the legal arrangement and supports her daughter's petition to terminate it.
A lawyer representing the family, Tamar Arminak, said Bynes' mother was "extremely happy and thrilled and proud of Amanda and ready to terminate this conservatorship based on the hard work Amanda has done."
"This conservatorship that Lynn brought has always been intended to be temporary," Arminak said in a statement per Variety, last month.
The She's The Man star's assets are part of a separate trust overseen by her father, Rick Bynes, and are not subject to the conservatorship.
Arminak also told NBC News that Bynes' parents "100 percent support" their daughter's move to end the conservatorship.
"The professionals say she is ready to make her own life choices and decisions and we are so proud of her," said Arminak. "They 100 percent support her decision to end the conservatorship."
In a further statement shared with E! News in February, Arminak said Lynn Bynes is "excited" about her daughter embarking on the "next chapter" in her life.
"Lynn is so incredibly proud of the progress Amanda has made over the last few years and is so excited about the next chapter," said Arminak. "Based on the petition, and Amanda's amazing progress, she completely supports Amanda's request to terminate the conservatorship."
Many Spears fans will note that this was not the case for the pop star when she sought to end her conservatorship, and that she actually accused her family of conservatorship abuse.
Privacy
Bynes' parents filed to place her in a conservatorship in 2013 after a period of drug-related mental health struggles and a DUI. Since then, things have been quiet and Bynes has not worked as an actress in the public eye.
Conversely, Spears worked for a number of years while under her conservatorship, releasing albums and completing a Las Vegas residency.
Bynes has been open about her past drug use that fueled that dark chapter in her life which saw her take to Twitter to share explicit and erratic tweets.
In her 2018 interview with Paper Magazine, the actress traced her addiction issues back to smoking marijuana at 16, this then progressed to her using harder drugs like ecstasy and cocaine along with misuse of Adderall.
"I definitely abused Adderall," she told the magazine.
In contrast, Spears' was placed under her father's control by the California court system in 2008, after a public breakdown captured by paparazzi. No drug use has ever been cited as a reason for Spears' mental health problems.
Media Coverage
Britney Spears' conservatorship received an intense amount of media attention, while Bynes' situation has yet to capture the same level of awareness.
The #FreeBritney movement grew and grew, with massive protests taking place, up until late last year when the arrangement ended. But, there has been no such movement of support (at least not to the same extent) for Bynes.
Bynes' opened up about the shame she felt about her past behavior in the interview with Paper Magazine. "I'm really ashamed and embarrassed with the things I said. I can't turn back time but if I could, I would."
"And I'm so sorry to whoever I hurt and whoever I lied about because it truly eats away at me. It makes me feel so horrible and sick to my stomach and sad. Everything I worked my whole life to achieve, I kind of ruined it all through Twitter..."
A hearing to end Bynes' conservatorship arrangement is scheduled for March 22 this year.