15 'Amazing Race' Winners and Where They Are Now
It's been 20 years since the first series of The Amazing Race aired, and it's still going strong.
The award-winning reality show, which sees teams racing across the world on a limited budget while deducing clues and performing physical and mental challenges, has run for 32 seasons so far, with a 33rd currently suspended until it's safe to begin filming again.
Thirty-one winning pairs, plus one winning family of four, have taken home the $1 million prize in the show that sees friends, couples and family members put their relationships to the test.
We've looked into the lives of 15 of the most memorable winners to see where they are now. Take a look below.
Rob Frisbee and Brennan Swain (season 1)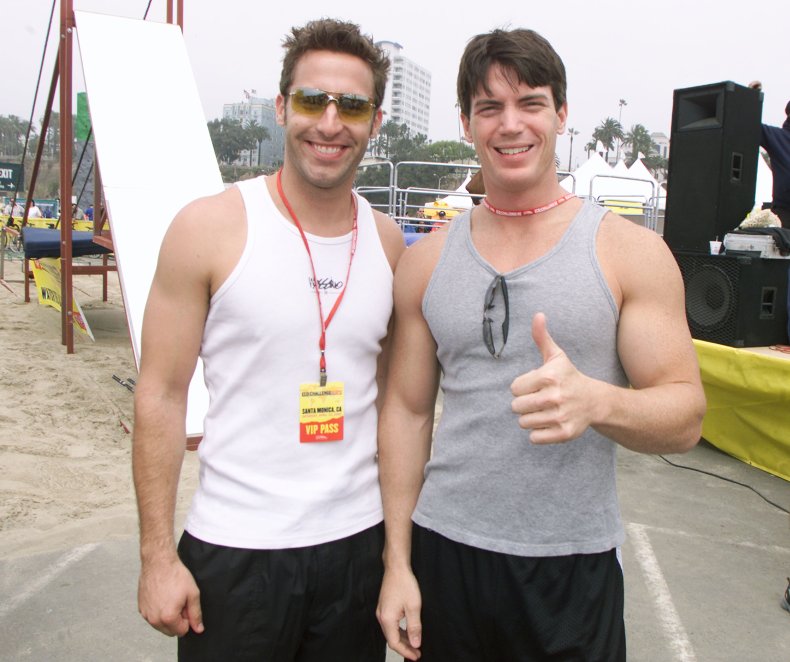 The very first winners of The Amazing Race were best friends, and we're delighted to tell you that they're as close as ever 20 years on.
Nowadays, both work as lawyers specialising in copyright, intellectual property, and patent law, while Rob has also been working on the side as a TV writer.
Brennan, who is an avid traveler, is now godfather to Rob's baby son Max, and recently celebrated the 20-year anniversary of their Amazing Race win.
He wrote on Instagram: "20 years later I can look back and realize what a life changing experience it was. Sure, being on TV was great. But, it was the actual race and travel that affected me on a greater level.
"I made life long friends with many of the other racers on my season (Kevin O'Connor), other seasons of TAR (Alexander Boylan) and other CBS reality shows such as Survivor (Burton Roberts) and Big Brother (Jeff Schroeder and Jordan Lloyd).
"I've been able to use my small dose of celebrity to raise money for many great charities and I've been able to continue to travel the world and visit over 40 countries. It's difficult to put into words how lucky I was to be a part of that first cast.
"20 years later I'm still best of friends with Rob and was honored with being the best man at his wedding and godfather of his son, Max."
Chris Luca and Alex Boylan (season 2)
Chris and Luca have remained close friends, having been pals since their first day of kindergarten.
After tying the knot with his longtime girlfriend in 2004, Chris settled down in Florida and has steered clear of social media.
Meanwhile, Alex has stayed in entertainment, and has produced shows including Catching Tail and World's Toughest Race, as well as working as a correspondent on CBS This Morning.
He also was nominated for an Emmy for his work on Steve Harvey's talk show, and co-founded the career development platform DreamJobbing.
Chip Arndt and Reichen Lehmkuhl (season 4)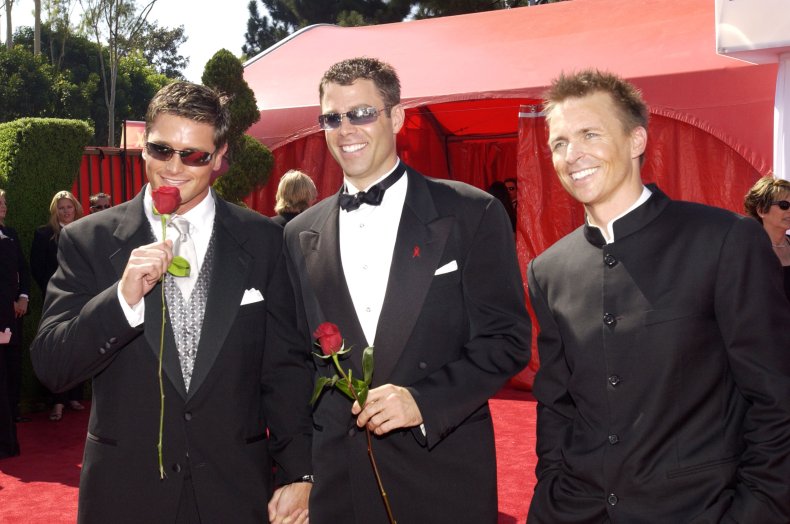 Chip and Reichen were the first gay couple to compete on the show, but split up six months after the season aired.
Chip is an advocate for the LGBTQ+ community and has helped promote many causes. He now works as executive vice president at digital human resources company Flimp Communications.
He also is dog dad to an English Labrador named Joshua.
Meanwhile, after leaving The Amazing Race, Reichen was working as an estate agent, when he met NSYNC's Lance Bass and was in a relationship with the popstar when he came out publicly. However, they split in January 2007.
He starred in a number of TV shows including The A-List: New York and Dante's Cove, and released an album, Up to the Sky, in 2010.
Freddy Holliday and Kendra Bentley (season 6)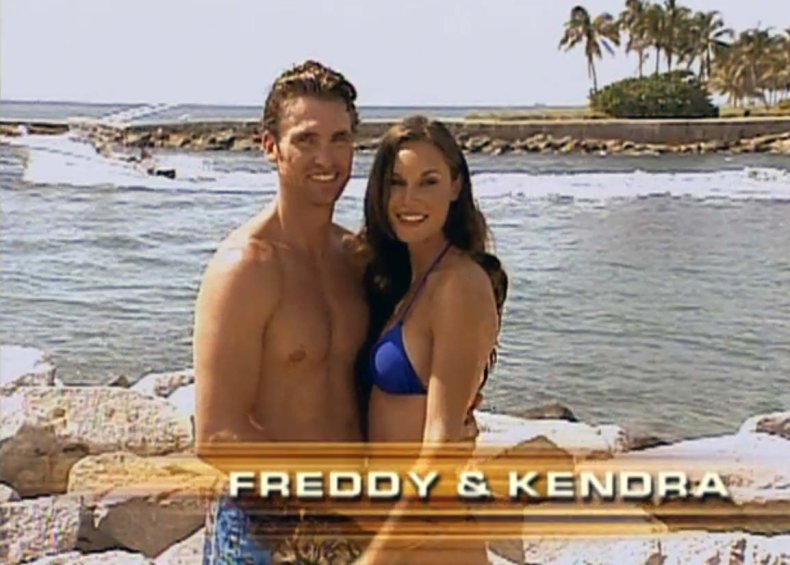 Freddy and Kendra were engaged to be married when they won The Amazing Race, and tied the knot in 2005.
The couple went on to have two sons together, but have since got a divorce, with Freddy marrying his second wife Ginger in 2015.
Meanwhile, Kendra welcomed a third son with her partner in 2017 and is working as a model, having most recently posed for a spread in Glamour Bulgaria.
Joyce and Uchenna Agu (season 7)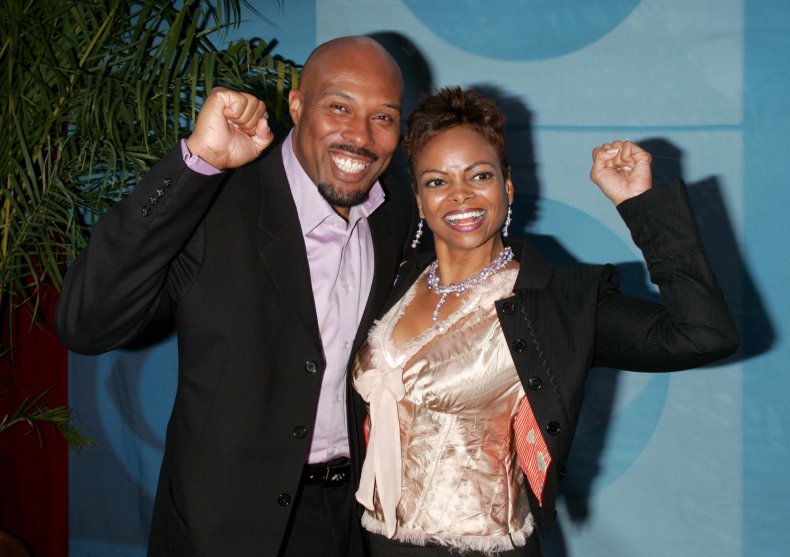 Uchenna and Joyce were a married couple when they won The Amazing Race in 2005, and signed up to the contest to regain the closeness they had lost during a stressful period in their marriage.
Sadly, they divorced in 2011, but they said they are still great friends.
Uchenna moved into public speaking and acting, and starred in the films Krazy Meets Karma and Destinies in 2019.
Meanwhile, Joyce—a former actress who appeared uncredited in Star Trek: The Next Generation—was reported in 2014 to be working on a memoir, but it was never published.
BJ Averell and Tyler MacNiven (season 9)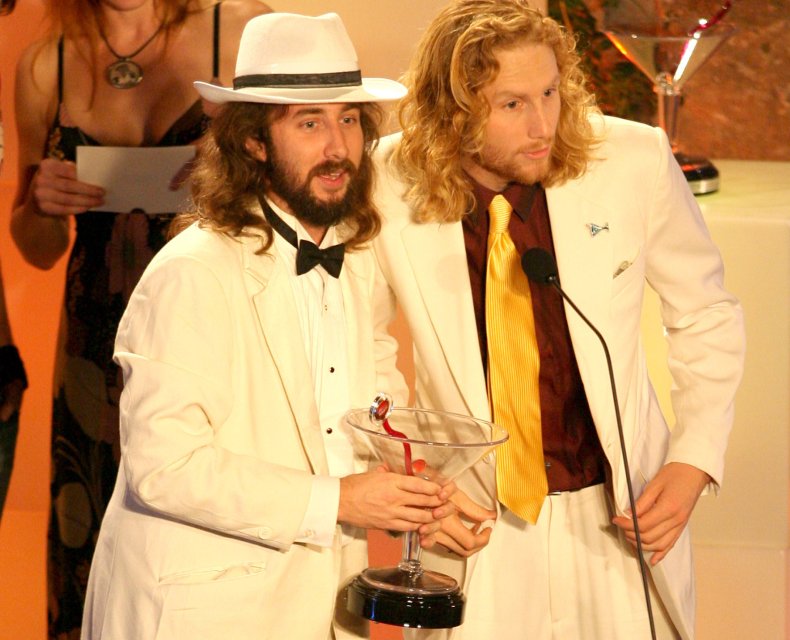 Best friends BJ and Tyler won season nine of The Amazing Race, and have both stayed in entertainment since then.
BJ starred in Weeds back in 2010 and featured in last year's horror Stalker, and is currently selling Cameos dressed as either Santa for children or as the so-called QAnon Shaman.
Meanwhile, Tyler has produced documentaries including Big In Bollywood, and opened a number of restaurants in California with his brother.
He got married to longtime girlfriend Kelly Hennigan in 2015, and they have since welcomed a daughter together.
Tyler Denk and James Branaman (season 10)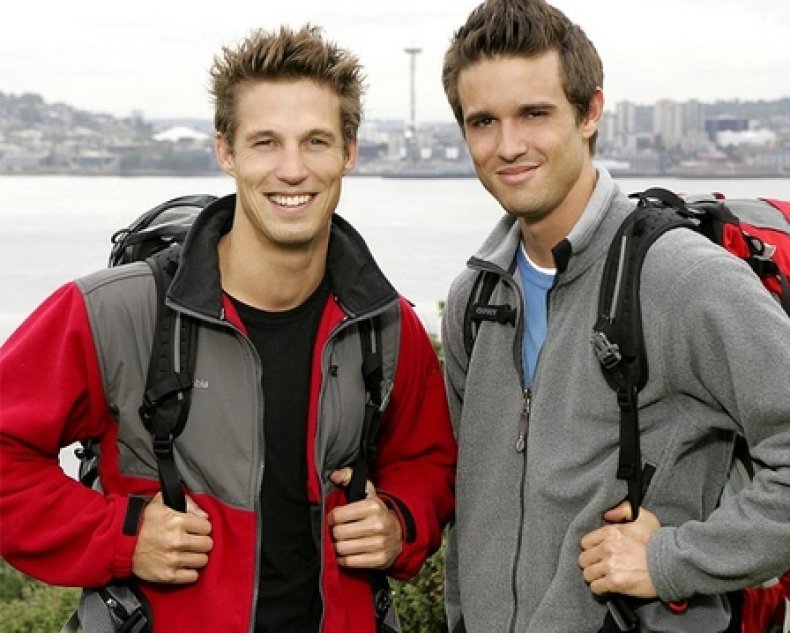 Tyler was a model prior to The Amazing Race, and kept up a profile modelling post-show and appearing on CSI Miami in 2005 - however, he has since disappeared from social media.
Meanwhile, James is a photographer who shares a lot of his work on social media.
He is married to model Elaine Bellis and the couple welcomed twin daughters Quincy and Rowe in 2016.
Nick and Starr Spangler (season 13)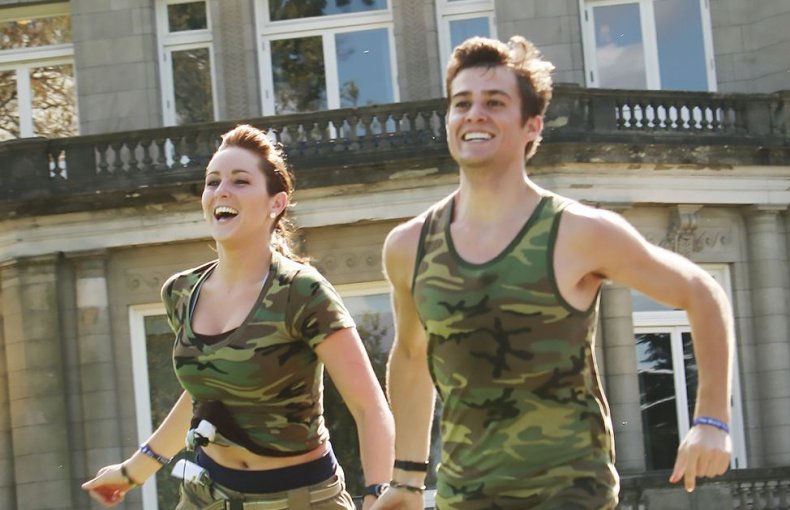 Brother and sister team Nick and Starr beat their competitors to take the season 13 title.
Nick has since become a full-time actor, most recently starring in Tootsie on Broadway, and is set to star in The Book of Mormon this year.
He got married to wife Monica in 2013, and they welcomed a son, Nathan, two years later.
Meanwhile, former Dallas Cowboys cheerleader Starr—her real name is Emily, not Starr Spangler—dated fellow Amazing Race contestant Dallas Imbimbo after the show, but they split due to the long distance.
Starr fought lymphoma in 2010, and thankfully recovered after her diagnosis.
She got married to Tyler Rey in 2013, and currently works as the senior manager in the global change and operations department at Facebook in San Francisco.
Tammy and Victor Jih (season 14)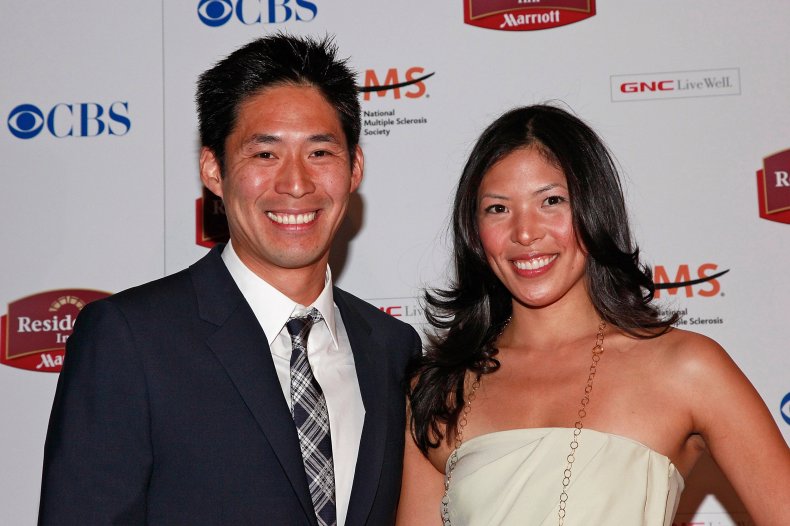 Not only content with winning The Amazing Race, brother and sister duo Victor and Tammy may have also been the smartest winners ever, with both graduated from Harvard Law.
After 11 years at the company, Tammy is now the privacy and legal director at Google, which is pretty darn impressive.
She is also mum to a son and a daughter with her fellow Harvard Law classmate Mark John Murray.
Meanwhile, Victor is a proud uncle to his niece and nephew, and is a partner at the Los Angeles office of Wilson Sonsini Goodrich & Rosati, after previously being a partner at Irell & Manella and O'Melveny & Myers.
Cindy Chiang and Ernie Halvorsen (season 19)
Cindy and Ernie were engaged when they competed on season 19 on The Amazing Race in 2011, and they made it official the following year.
The couple are still going strong and have welcomed three sons together—Maverick, six, Finn, four, and August, who was born in January 2020.
At their finish line in Atlanta, they vowed to provide sustainable employment opportunities for people in developing markets, and the environmentally minded couple have since invested in Thread International, founded by Survivor alumni Ian Rosenberger.
Cindy also raises awareness for Asian American issues on her social media pages.
Josh Kilmer-Purcell and Brent Ridge (season 21)
After winning season 21, goat farmers Brent and Josh got married at their farm, and used their cash prize to pay off their farm, as well as helping other small farmers.
After Brent, also physician, accepted a faculty position at State University of New York to teach marketing (multi-talented, this one), Josh gave up his job to farm full-time, and now the couple have moved into a lifestyle brand.
Speaking to the Philadelphia Gay News in 2015, Josh explained: 'We didn't know what to do with all the goat milk we had and we met a woman who was producing this great goat-milk soap. We began working with her and it was our very first product. Now we work with over 50 different local artisans."
Their lifestyle brand Beekman 1802 features food, beauty and home decor, and promotes the work of other small businesses.
Jason Case and Amy Diaz (season 23)
Amy and Jason were boyfriend and girlfriend when they won The Amazing Race in 2013, and tied the knot two years later.
The couple have gone on to have four children together - Maya, five, Jalen, three, 2-year-old Ally and Jaclyn, who was born in January 2020.
Amy, a former Miss USA 2008 competitor and the winner of Miss Earth United States 2009, is now a motivational speaker and a pageant coach.
Kelsey Gerckens and Joey Buttitta (season 27)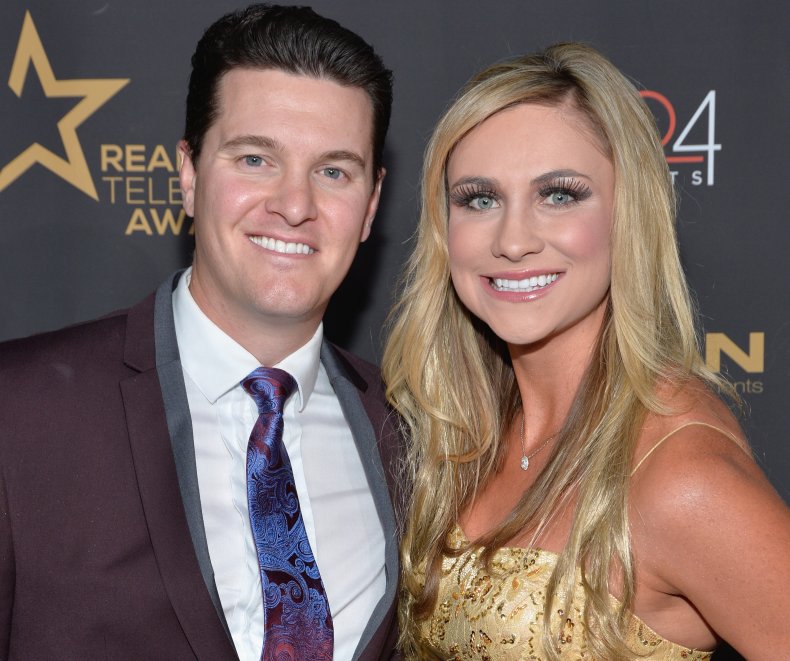 When they competed on The Amazing Race, Kelsey and Joey were colleagues at news station KEYT NewsChannel 3 in Santa Barbara, California, and they were dating.
Joey is now a news anchor and Kelsey is a weather anchor at the station, and now they are married.
The couple got married in 2017 and they welcomed their son, Everett, in late 2019.
Dana Alexa and Matt Steffanina (season 28)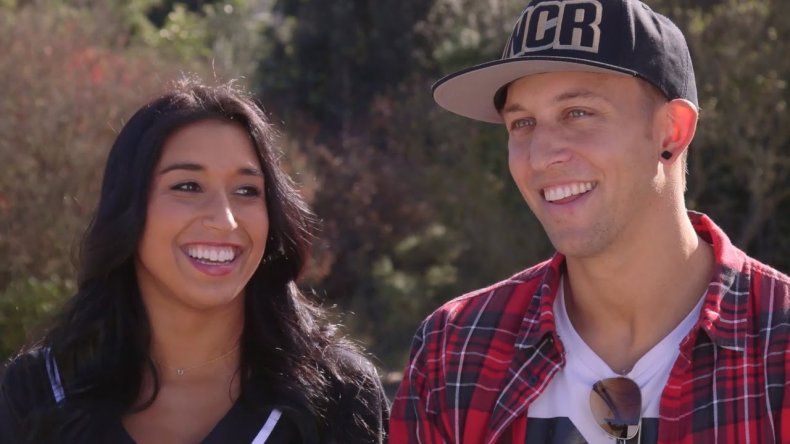 Choreographers Matt and Dana were engaged when they won The Amazing Race in 2016, but in the same year, the couple split up after five years together.
Dana said that she was "devastated" after her boyfriend "left" her, but in a YouTube video shared last year, the dancer insisted that she doesn't hate him and will always appreciate the time they had together.
Dana founded the "dance-based wellness community" Three Six Zero, and describes herself as an energy healer and light worker on Instagram, where she also posts dancing videos.
Meanwhile, Matt has now been dating dancer Destiny Kaye for two years, and is still a successful choreographer and dancer with over 12 million subscribers on YouTube, where he posts dance tutorials.
Cody Nickson and Jessica Graf (season 30)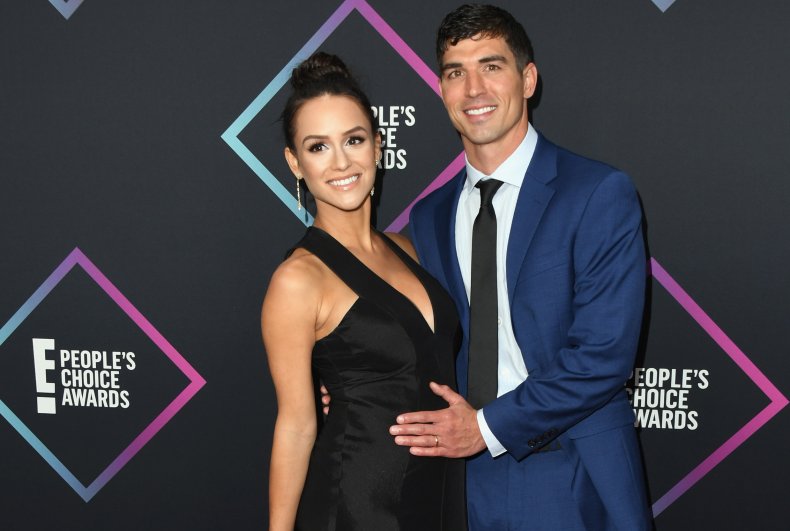 Cody and Jessica were used to reality TV before winning The Amazing Race, having appeared on Big Brother where they met and began dating.
This was no showmance though, as months after filming the series, Cody proposed, and the couple tied the knot in October 2018.
They went on to welcome their first child, a daughter named Maverick, in March 2019, and heir second daughter Carter was born in October 2020.
Jessica has started a blog, It's None Of My Business, about her life, while former Marine Cody has founded his own coffee business, Couples Coffee.