Amazon Delivery Driver Has Tense Standoff With Dog: 'Are You a Good Boy?'
Dogs and mailmen have historically had a rocky relationship, one that has now widened to include delivery drivers.
Hermes, Fed-Ex and DPD staff often have to contend with our four-legged friends when making drop offs, which has ended badly for some packages, not to mention ankles.
One Amazon driver had a tense stand-off with a "huge" dog, believed to be a Pit bull, when making a run-of-the-mill delivery, as he filmed the pooch sitting in the front yard.
Justin Ston Naumann shared a clip to his TikTok account, @youngstony23, as he filmed the dog from afar, unsure as to whether to approach.
"You think he's a good boy," he says to the camera, as he zooms in on the canine at the end of a driveway, which appears to have clipped ears.
Naumann appears to be waiting in his truck as he weighs up approaching the dog, as he notes: "I think he's a good boy, he's wagging his tail."
"Be a good boy, please be a good boy," he says as he slowly walks up to the mutt, parcel in hand.
Naumann speaks in a high-pitched tone as he addresses the dog and gets nearer, saying: "Hi dude, I just need to deliver this package to your mom and stuff, is that cool? Are we good? Are we good?"
While still a few steps back he stops, and appears to call the dog to him, still assessing whether the canine is friend or foe.
"No I don't think we're good," he observes, after the mutt doesn't approach. He continues calling the dog, before saying: "Dude, he wants to eat me."
Naumann plucks up the courage to approach, all the while saying "he's a good boy?" But as he gets closer, he realizes the dog is a softie, as he pets him saying: "You're a good boy, oh my god thank god."
The clip, which can be seen here, was shared earlier this week and racked up more than seven million views, was captioned "thought I was a goner."
In the comments, fellow delivery drivers echoed his initial fears, as Hugo Coria Jr. admitted: "I would of drop it off at the end of [the] driveway." Naumann claimed he "almost did" after spying the mutt.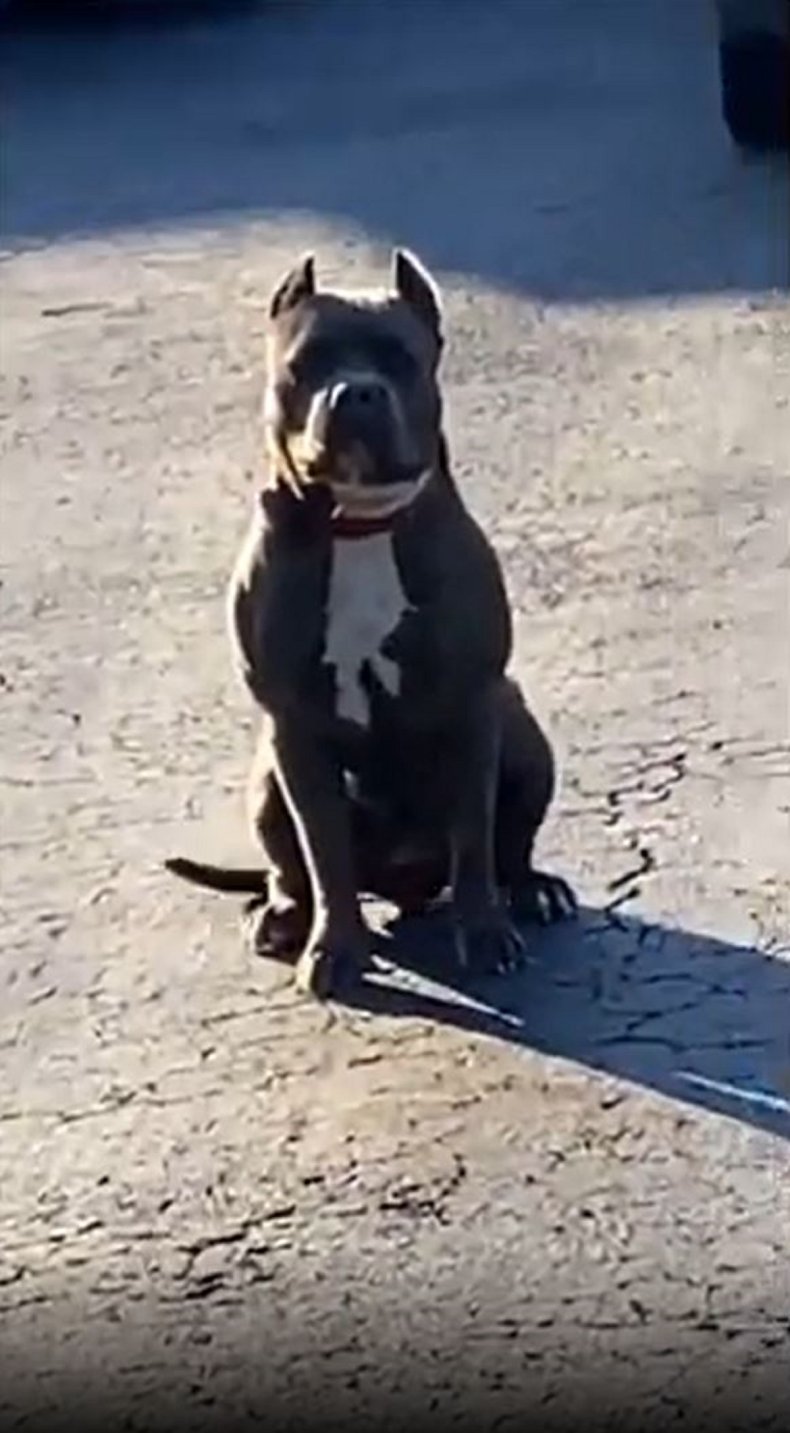 DJHUNTS wrote: "Used to deliver for Amazon, and anytime I saw [a] dog out in the front, it [was] always a no go for me."
Living life advised: "Always carry treats that will help you become friends with the dogs lol." Naumann replied saying he was "going to start" doing that.
While Donna Joyce observed: "Of course he's a good boy, it's those tiny ones you have watch out for..."
To which Naumann replied: "Yup exactly more guys at work got bitten by little dogs rather then bigger dogs."
When asked if he was scared as the dog was a Pitbull, Naumann answered: "No because he's a huge dog ahahah."
SupergirlMegaFan joked: "That sigh of relief."
Currently Fishing reckoned: "Pits are my favorite breed, but a wagging tail is not necessarily a good sign. The fact that I was down was good, would've been better of it was...."
And Ryan added: "Pit Bulls get the worst rep man I swear, my pit Lucy is the sweetest animal on the earth."
While the official TikTok account for Amazon also responded, saying: "He's a very good boy."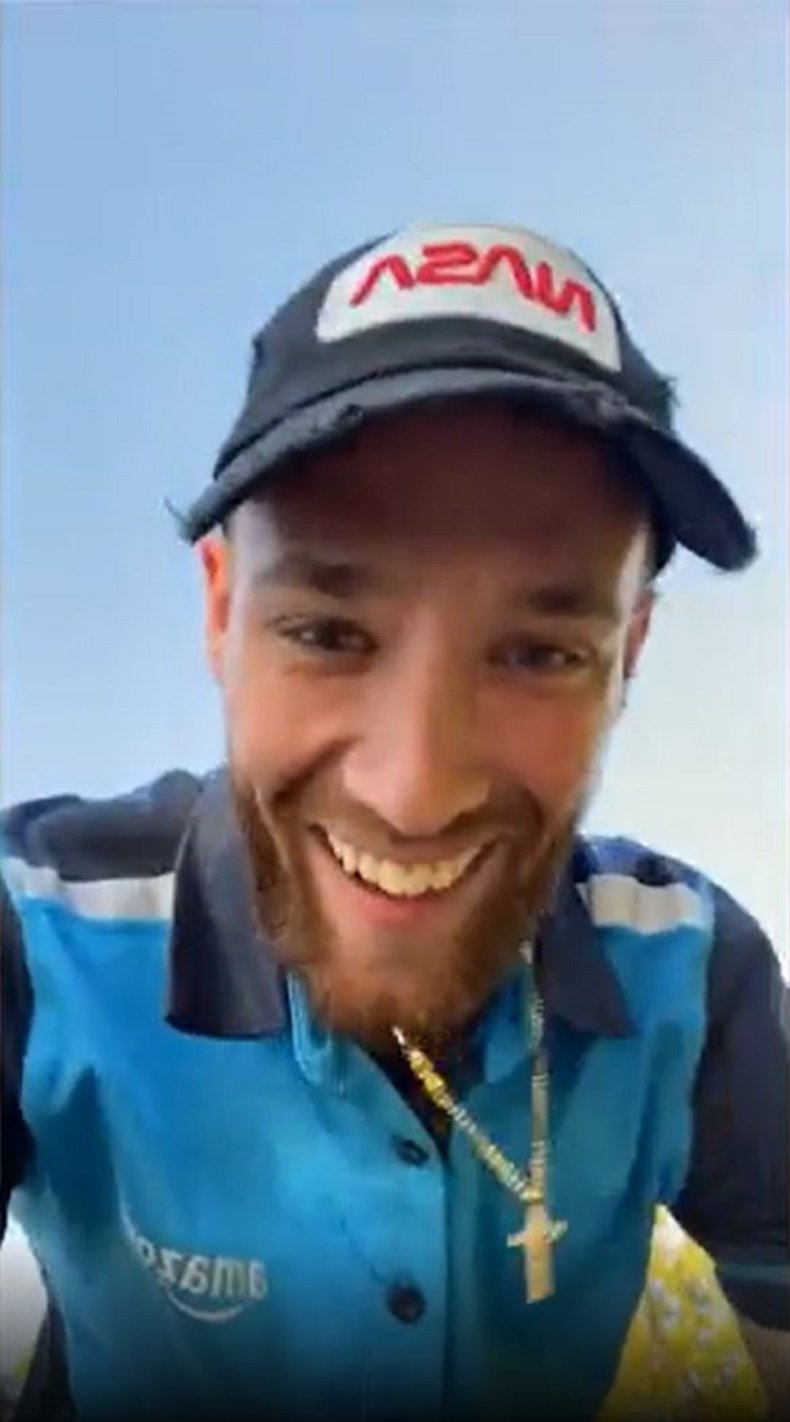 While the breed of dog wasn't confirmed, statistics show Pit bulls are behind the majority of fatal dog attacks in the US.
Figures from The Centers for Disease Control and Prevention (CDC) noted between 1979 to 1996, "Pit bulls" were involved in 60 dog-bite-related fatalities in the US.
This was the highest figure cited, with the next attributed to Rottweilers, with 29 deaths.
While it went on to state at least 10 fatalities occurred involving a "Pit bull" crossbreed in the same time frame.
They clarified: "Data shown only for breeds and crossbreeds involved in four or more fatalities. Each breed contributing to the crossbreed is counted only once."
Overall, they stated: "From 1979 through 1994, attacks by dogs resulted in 279 deaths of humans in the United States."
Meanwhile recent figures from website, DogsBite.org, claimed in 2020 the breed was responsible for 72 percent of fatal dog bites, at 33, out of a total of 52.
They noted: "Despite being regulated in Military Housing areas and over 900 U.S. cities, Pit bulls contributed to 72% (33) of these deaths. Pit bulls make up about 6.2% of the total U.S. dog population.
"During the 16-year period of 2005 to 2020, canines killed 568 Americans. Two dog breeds, Pit bulls (380) and Rottweilers (51), contributed to 76% (431) of these deaths. 37 different dog breeds were involved in the remaining fatal dog maulings."
Newsweek reached out to Naumann and Amazon for comment.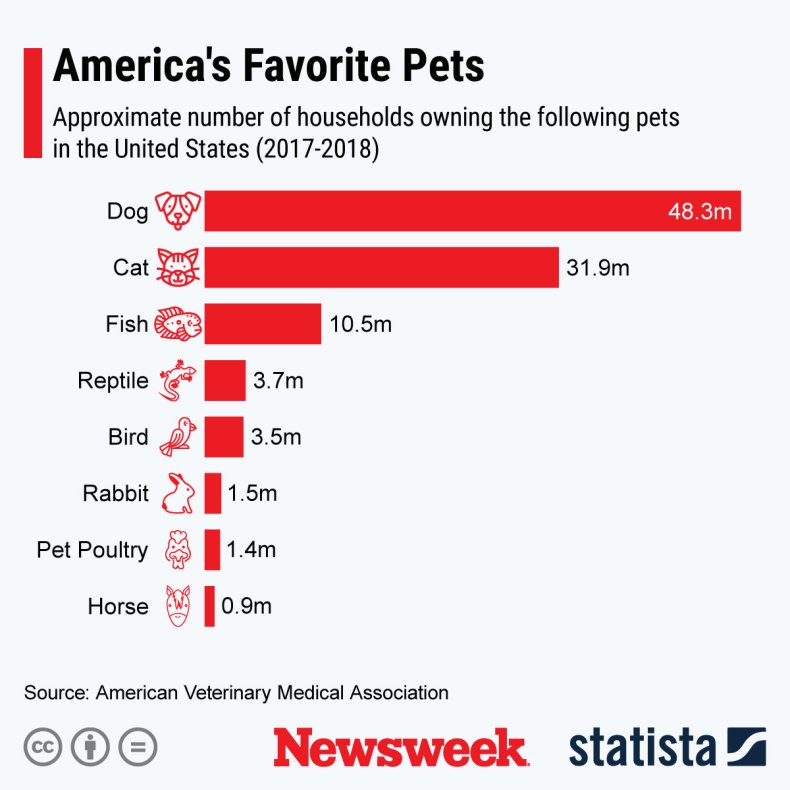 Update 1/19/22, 9 a.m. ET: This article was updated with video and photos from @youngstony23, and additional figures from the CDC.
Correction 1/19/22, 9 a.m. ET: This article was updated to clarify Pit bulls were named as being behind the majority of fatal dog bites.