Amazon's $500 Million Holiday Bonus to Workers Is Less Than What Company Makes in a Single Day
Online retail behemoth Amazon has announced plans to hand out bonuses worth more than $500 million to workers over the holiday season—a staggering sum, but one which amounts to only around half of the company's revenue in a single day.
Amazon said the one-time bonuses would go to front-line employees in the United States working in the run up to Christmas.
Full time U.S. Operations staff who are employed by the company from December 1 to December 31 will qualify for a bonus of $300, while part-time employees will get $150.
In a blog post, Dave Clark, the senior vice president of Amazon Worldwide Operations, said: "Combined with other holiday pay incentives, in this quarter alone we are investing over $750 million in additional pay for our front-line hourly workforce, on top of our industry-leading $15 national minimum wage.
"This brings our total spent on special bonuses and incentives for our teams globally to over $2.5 billion in 2020, including a $500 million thank you bonus earlier this year.
"Our teams are doing amazing work serving customers' essential needs, while also helping to bring some much-needed holiday cheer for socially-distanced families around the world. I've never been more grateful for—or proud of—our teams."
Amazon's third-quarter earnings soared this year, with revenues of $96.15 billion over the period—equivalent to more than $1 billion a day.
The company also said it was expecting a blowout holiday shopping period with revenues for the fourth quarter expected in the range of $112 billion to $121 billion.
Amazon announced last month that it was employing 100,000 extra seasonal workers for the holiday season. Globally, the retailer has more than 1 million employees.
In Germany, workers are striking for three days over the Black Friday trading period in a dispute linked to pay and conditions.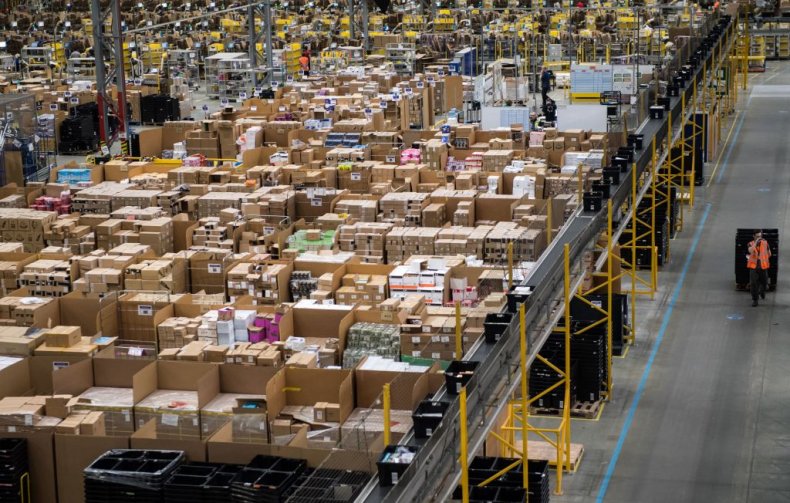 The walkout involves an estimated 2,500 people, the Verdi union said, and affects six Amazon distribution facilities across the country.
It comes as Amnesty International released a report accusing the online retailer of undermining attempts by workers to form labor unions.
In a report entitled "Amazon, Let Workers Unionize" the rights group said employees' ability to speak out and bargain collectively was under pressure from the retail giant.
Barbora Černušáková, Amnesty International's adviser on economic, social and cultural rights, said it was "alarming" that Amazon had treated attempts to unionize "with such hostility."
She said Amazon workers had risked "their health and lives" to achieve record profits for the company over the pandemic.
As shown in the infographic below from Statista, Americans intend to spend even more this year via online purchases due to the restrictions brought on by the coronavirus pandemic.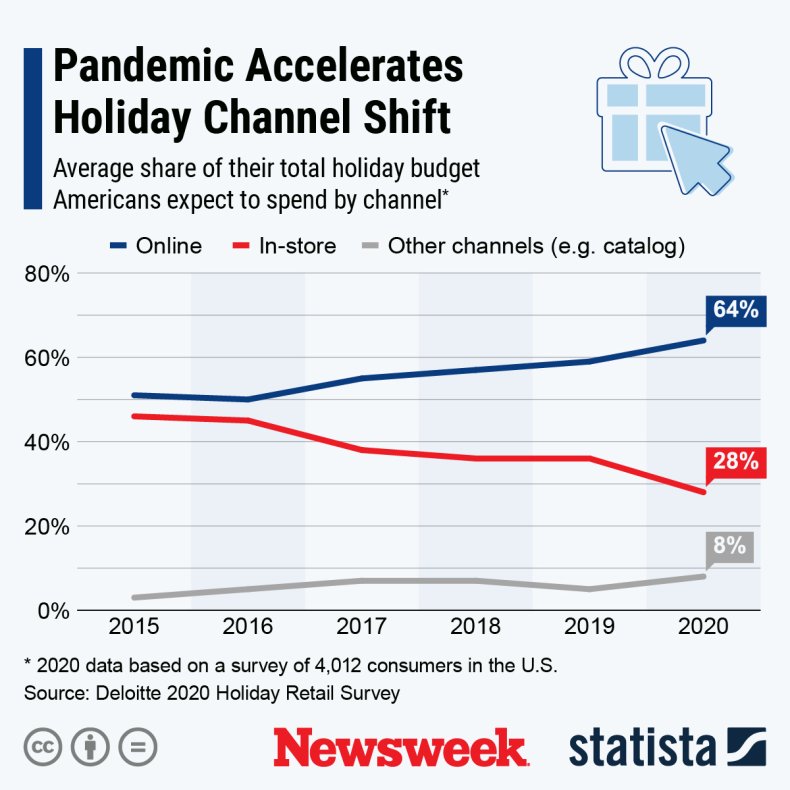 This article was updated to include an infographic.