Amazon's Jeff Bezos Wants to Start a Delivery Service to the Moon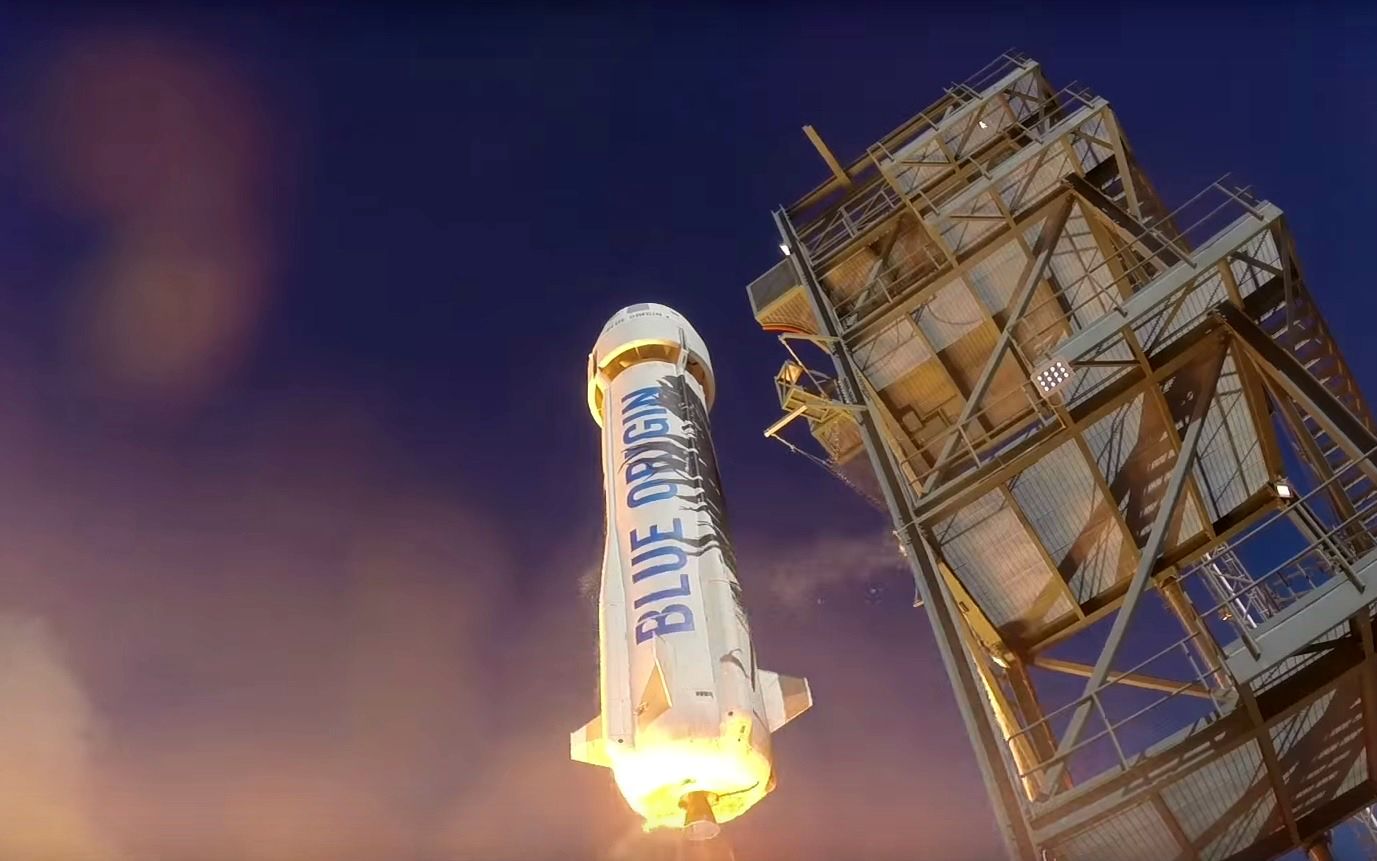 A lunar version of Amazon Prime may be on its way after Jeff Bezos revealed he wants to start a shipping route between the Earth and the moon.
Bezos, the founder of the online retail company, reportedly plans to start the Earth-to-moon delivery service by mid-2020 through his private space company, Blue Origin.
A white paper obtained by The Washington Post—also owned by Bezos—laid out his dream of a permanently inhabited lunar settlement, in which an Amazon-like shipment service would be used to deliver cargo and sustain the colony.
Related: Amazon founder unveils secretive rocket plans
The paper calls for NASA to develop a program that provides "incentives to the private sector to demonstrate a commercial lunar cargo delivery service."
Bezos has previously said that he hopes to launch tourists into space with Blue Origin in 2018, taking groups of up to six people on suborbital trips to experience weightlessness.
The first test flights are expected to begin this year, with thousands of people already reportedly interested in taking part in paid passenger flights.
Blue Origin is not the only private firm working on a space tourism project, with Richard Branson's Virgin Galactic and Russian firm KosmoKurs both working on space ships that can transport tourists into space.
KosmoKurs has said it hopes to receive their first passengers in 2020 but Virgin Galactic has refused to set a date for when its craft will be passenger-ready.
In a statement last year, Virgin Galactic said: "When we are confident we can safely carry our customers to space we will start doing so.
"We feel incredibly honoured that our earliest paying customers already number more than the total number of humans who have ever been to space."