Amazon seemingly culled a slew of documentaries that peddled anti-vaccination information on Saturday following pressure from users and a California lawmaker who argued that the tech giant should do more to curb misinformation from proliferating on its streaming platform.
Several movies, including We Don't Vaccinate!, Shoot 'Em Up: The Truth About Vaccines, and Vaxxed: From Cover-Up to Catastrophe, were previously available, according to CNN Business, but couldn't be accessed by Newsweek as of Saturday morning. The apparent removal of anti-vaccination content came just hours after California congressman Adam Schiff sent a letter to Amazon founder Jeff Bezos, imploring him to take steps to remove "unfounded and debunked theories" from being favored in the site's algorithm.
"As the largest online marketplace in the world, Amazon is in a unique position to shape consumption," Schiff wrote in the letter. "The algorithms which power social media platforms and Amazon's recommendations are not designed to distinguish quality information from misinformation or misleading information and, as a result, harmful anti-vaccine messages have been able to thrive and spread. The consequences are particularly troubling for public health issues."
Other content that warned parents about the supposed dangers of vaccines still appeared prominently on the site Saturday, including the free E-book Vaccine Epidemic: How Corporate Greed, Biased Science, and Coercive Government Threaten Our Human Rights, Our Health, and Our Children and the best-selling How to End of the Autism Epidemic. But anti-vaccination documentaries no longer populated the top results when searching for "vaccine" content on Amazon, as it had earlier in the week.
Amazon did not immediately return Newsweek's request for comment. The website's "content guidelines" includes a disclaimer about literature available on the site.
"As a bookseller, we provide our customers with access to a variety of viewpoints, including books that some customers may find objectionable," the site reads. "That said, we reserve the right not to sell certain content, such as pornography or other inappropriate content."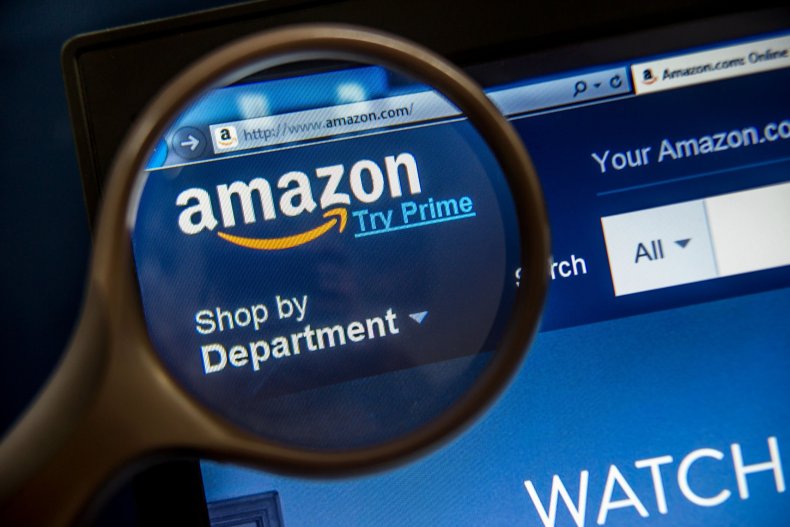 Amid a resurgence in measles outbreaks, online content providers have come under fire for allowing—and sometimes favoring—anti-vaccination materials on user platforms. This latest episode marks yet another instance in which the companies have found themselves at the center of a debate over free speech versus the spread of potentially harmful misinformation.
Schiff's office previously sent letters to YouTube, Facebook and Instagram expressing concern that the sites prominently featured content that dissuades parents from vaccinating their children. More troubling, he wrote, was that the sites sometimes allowed the content to be boosted via ads or to be monetized, meaning a potential profit for the makers of such content.
In a statement to news media, YouTube said paid ads on anti-vaccination videos violated its policies.
"We have strict policies that govern what videos we allow ads to appear on, and videos that promote anti-vaccination content are a violation of those policies," the company said. "We enforce these policies vigorously, and if we find a video that violates them, we immediately take action and remove ads."
Facebook, too, released a statement indicating it was "exploring" ways to combat the spread of false news on the site, which has become a breeding ground for both political and medical conspiracy theories.
"We've taken steps to reduce the distribution of health-related misinformation on Facebook, but we know we have more to do," the company said. "We're currently working on additional changes that we'll be announcing soon.
As of February 21, more than 150 cases of measles had been reported in 10 states in the U.S, a resurgence that The Centers for Disease Control linked to pockets of the population with lower rates of vaccination. Doctors have repeatedly warned that unvaccinated youth could contribute to a public safety issue, pointing to decades of research showing that serious negative reactions to vaccines are rare. Still, some states legislatures, such as Arizona, have attempted to clear hurdles for parents seeking vaccine exemptions.
Pediatrician Elizabeth McKenna, representing the Arizona chapter of the American Academy of Pediatrics, warned state lawmakers in February against approving bills that would ease barriers to remaining unvaccinated.
"If passed, these bills will undermine our efforts to keep children safe and healthy because they would lower the vaccination rates in our communities and increase the risk of community-wide outbreaks," she stated.