Amazon Warehouse Gunman Killed by Police After Fatally Shooting Woman
A gunman was killed by police Friday after fatally shooting a woman outside of an Amazon warehouse in a Mississippi town located just south of Memphis.
Memphis police said in a statement that Corey D. Brewer, 45, was fatally shot by police at around 3:20 p.m. local time Friday during a traffic stop after he was spotted driving a white Honda near Interstate 40. Brewer had earlier in the day been suspected in the shooting of Ebony Leshay Crockett, 44, who died at the scene outside of the warehouse in Horn Lake, according to local authorities.
"This appears to have been an isolated shooting incident that occurred in the employee parking lot at the Amazon Warehouse facility," Horn Lake Police Captain Joseph Keene told Newsweek in an email. "This was in no way an active shooter event."
While a motive for the shooting has not been released, Crockett and Brewer knew each other through working at Amazon, according to Keene.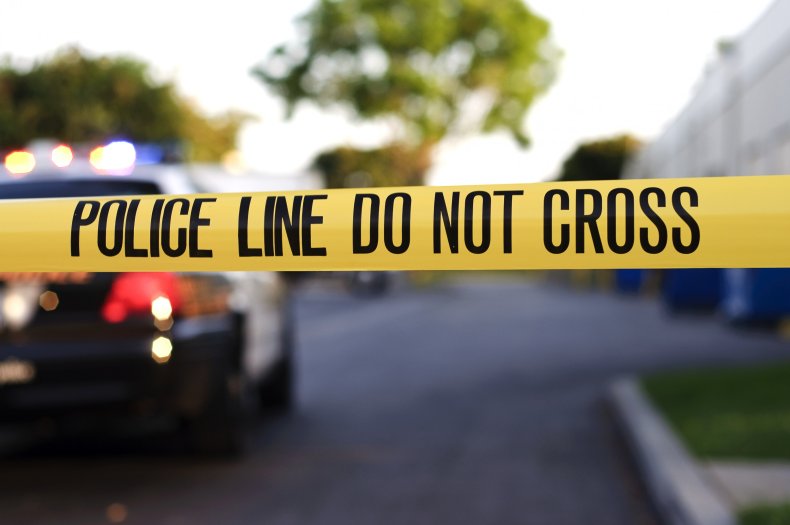 Keene said officers were dispatched around noon to the Amazon warehouse in response to a report of shots fired. Reports followed soon after of someone suffering a gunshot wound, who was later pronounced dead outside the warehouse, he said.
An alert for Brewer, a resident of Memphis, was issued to nearby law enforcement agencies after he was named as the suspect, according to Keene.
Before exchanging gunfire with Brewer, officers exited their vehicles and repeatedly instructed him to get out of his car, the Tennessee Bureau of Investigation said in an update Friday evening. Officers returned fire after the suspect shot a weapon from inside his vehicle, according the bureau.
No officers were injured during the shooting, and the gunman was left dead at the scene, according to Memphis police.
The incident is now under investigation by the Tennessee Bureau of Investigation, which told Newsweek through a spokesperson that additional details will be provided "as soon as agents have an opportunity to gather preliminary information."
The bureau was brought in to investigate at the request of the local district attorney, and has not identified the police officers that shot Brewer as part of its ongoing investigation.
The shooting in the town of Horn Lake, with a population of around 27,000 and located less than 20 miles south of Memphis, is the most recent in a string of similar incidents across the country and occurred one day after President Joe Biden pleaded for firearm restrictions.
"We're heartbroken by this violent act and we extend our deepest sympathy to the victim's family," Amazon told Newsweek in an email. "We are working to support our team and ensure their safety. We're also working closely with the police department as they lead the response and investigate."
Amazon workers leaving the warehouse described Crockett as kind and quiet, according to local CBS affiliate WREG.
"I came outside on my lunch break and literally heard shooting gunshots and I didn't really see anything per day but I mean there were quite a few gunshots that went off and next thing you know I'm hearing from co-workers and whatnot there is a young lady dead in the parking lot," Justin Mitchell told the station.
WREG had reported earlier that employees said the victim was female and was shot multiple times in the parking lot around noon. The station captured a stream of Amazon employees driving away from the facility after the shooting.
Update 06/02/22, 10:20 p.m. ET: This article was updated with additional information and background.