Amazon Suspends Parler App From Its Web Services, Effective Immediately
Just as the clock was to strike midnight on the U.S. west coast, Amazon suspended Parler from its Amazon Web Services (AWS) for a violation of the company's terms of service against violent content.
Parler is a conservative-leaning social media site whose users mostly follow President Donald Trump, and it's a landing spot for many conservatives who have been banned by other social media outlets.
The move comes in the same five-day stretch that President Donald Trump was censored on social media giants Facebook, Instagram, Twitter and YouTube, and with Apple and Google already holding Parler's feet to the fire.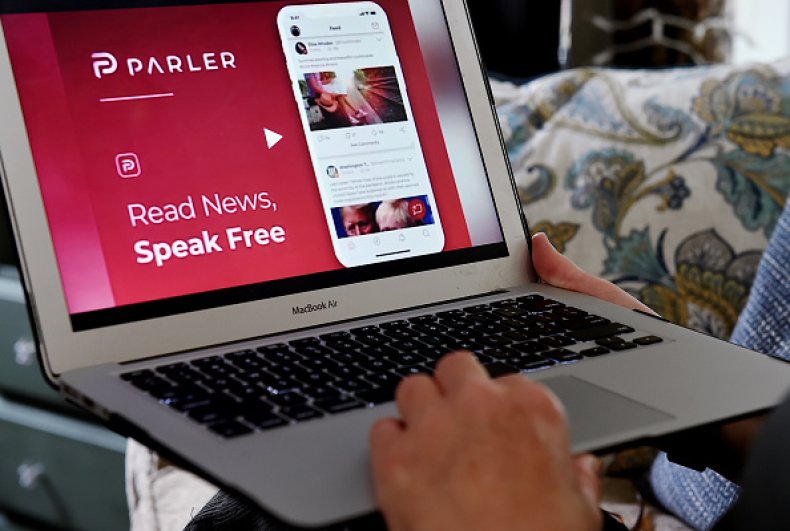 The recent bans, censors and suspensions follow last week's storming of the U.S. Capitol building by rioters and protesters who sought to interrupt a vote by Congress on the Electoral College's presidential results.
While Congress met at their respective chambers inside the Capitol, thousands of pro-Trump supporters congregated outside to protest the Electoral College votes.
A mob grew restless, and they breached four lines of police defense to eventually penetrate the Capitol building while Congress was in session. Members of both the House and Senate were evacuated, and Vice President Mike Pence was taken to safety inside the building.
The rioters made their ways up and down the Capitol halls, inside the offices of lawmakers and ultimately into the Senate chamber.
The rioters took selfies inside the building, took property from offices and wreaked havoc. In all, there have been 120 arrests and four people died during the incident.
Though Congress reconvened that same evening and certified the results to name Joe Biden the 46th President of the United States, things didn't end there. While the investigations churned and arrests were being made, Democrat lawmakers urged top Republicans to resign over "inciting violence" at the Capitol.
That movement worked its way to Twitter, which put a 12-hour suspension on the president's account. That was also implemented by other social media outlets.
During that time, and even several weeks leading up to that point, Parler became a popular home for banned defectors. The app says it doen't censor its users, and right-leaning conservatives believed they found a new platform.
Then, Apple said it would suspend Parler from its App Store until Parler resolves "these issues" of promoting violence.
"We have suspended Parler from the App Store until they resolve these issues," Apple stated on Saturday.
Apple said that Parler's users detailed their plans for the Capitol siege on that social media platform, and Apple reportedly gave Parler 24 hours to submit a moderation plan.
AWS announced the suspension of Parler from its site because of its "very real risk to public safety." The suspension was to take effect at 11:59 p.m. PST, or 2:59 p.m. on the east coast.
John Matze, who is Parler's top executive, said that getting suspended from Apple, Amazon and Google was intended to cripple Parler's reach into the public, and that it was coordinated to supplement the president's suspension and bans from other social mediums.
"There is the possibility Parler will be unavailable on internet for up to a week as we rebuild from scratch," Matze wrote in a Parler post, according to Reuters.
"This was a coordinated attack by the tech giants to kill competition in the market place... You can expect the war on competition and free speech to continue, but don't count us out."