Working at Amazon: 189 Suicide Attempts, Mental Health Episodes Reportedly Took Place Over Five Years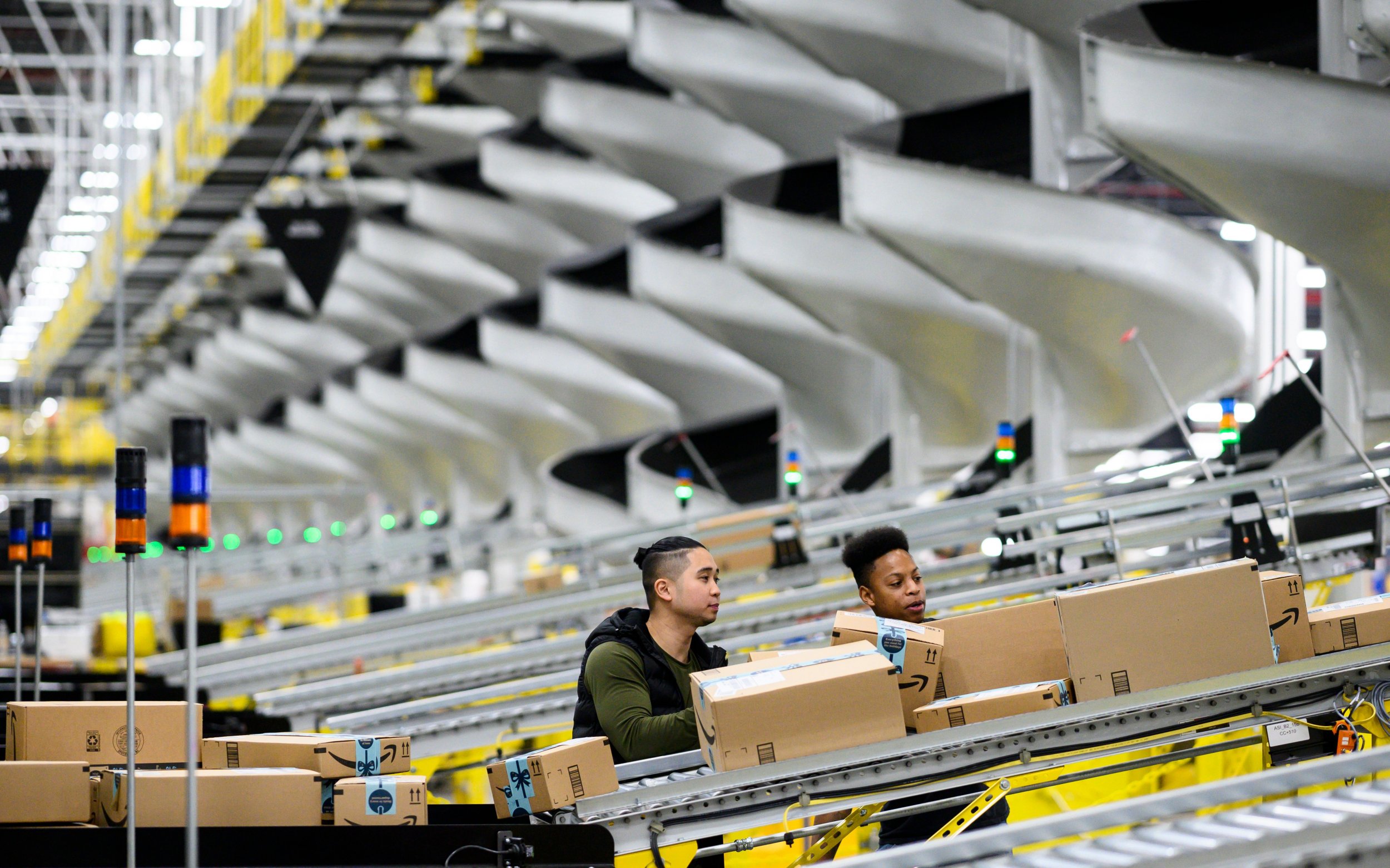 At least 189 instances of "suicide attempts, suicidal thoughts and other mental health episodes" prompted emergency responses at Amazon warehouses between October 2013 and October 2018, The Daily Beast reported.
The 189 calls about Amazon employees, which Amazon tracked through police reports and emergency call logs, came from 46 Amazon warehouses in 17 states. These 46 facilities make up a quarter of such spaces around the country. Calls to 911 dispatchers detailed incidents in which Amazon workers tried to cut themselves and talked about killing themselves.
"The physical and mental well-being of our associates is our top priority, and we are proud of both our efforts and overall success in this area. We provide comprehensive medical care starting on day-one so employees have access to the care when they need it most, 24-hour-a-day free and confidential counseling services, and various leave and medical accommodation options covering both mental and physical health concerns," an Amazon spokesperson told Newsweek.
The spokesperson also mentioned the company's $15 minimum wage, "opportunities for career growth, industry-leading benefits, and hands-on training using emerging technology."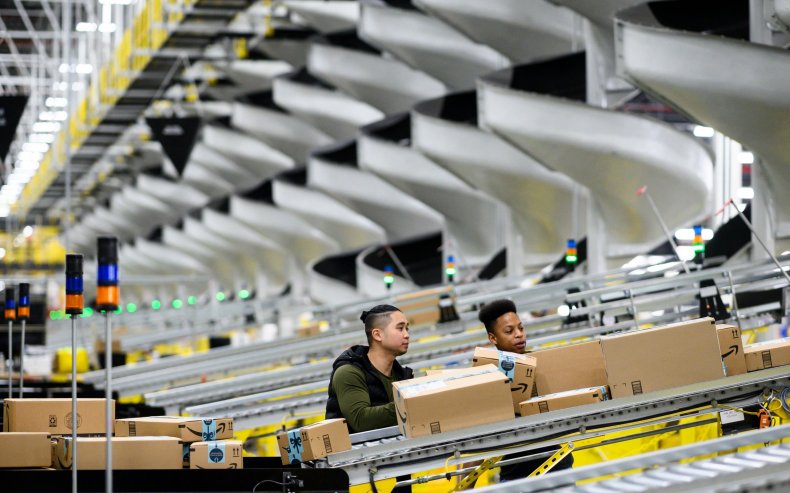 Amazon has long faced criticism for working conditions inside its facilities. Workers have reported a heavy emphasis on productivity and long hours. Employees have publicly denounced their working environment and the strains it poses, often noting the wealth of Amazon founder Jeff Bezos, who is the richest person in the world.
"They treat us like disposable parts," an anonymous writer, who worked at an Amazon fulfillment center, wrote in an article published by The Guardian last year.
In 2016, reporter James Bloodworth worked undercover at an Amazon warehouse in the United Kingdom, later writing a book about his experiences. He said that facilities used a points-based system to monitor workers and that devices tracked productivity.
"They started treating human beings as robots, essentially," he told CBS News in 2018. "If it proves cheaper to replace humans with machines, I assume they will do that. I couldn't see them being concerned with people losing their jobs."
On Black Friday, Amazon workers in Europe went on strike to protest their working conditions. They demanded better pay and contracts offering better working conditions.
In December, employees at a Staten Island warehouse announced a plan to unionize, ABC News reported.
"Ever since they opened, management has forced everyone at the warehouse to work 12-hour shifts for five or six days a week," order picker Rashad Long said.
"During our new-hire orientation, management promised us that the company would provide a shuttle service and ride shares to help us get to and from the warehouse, which is located in a remote area of the island. That has not happened."
If you have thoughts of suicide, confidential help is available for free at the National Suicide Prevention Lifeline. Call 800-273-8255. The line is available 24 hours a day every day.