Amazon Workers in Alabama Get Boost From Bernie Sanders in Effort to Unionize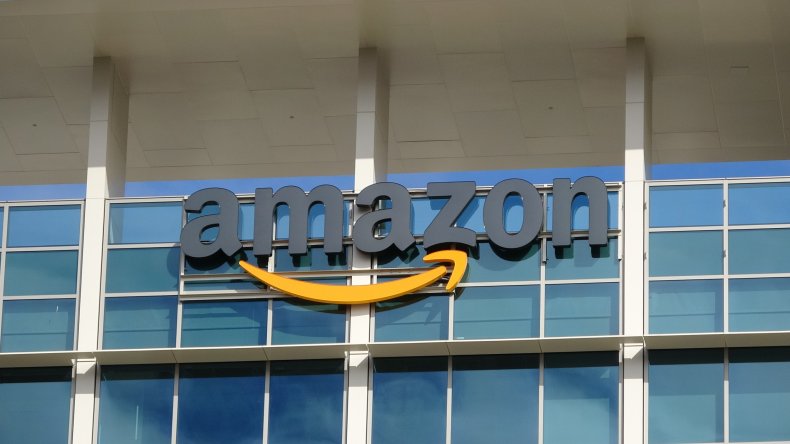 Amazon warehouse employees in Bessemer, Alabama, along with union organizers, recently filed a notice to hold a unionization vote, which could be the beginning of a major labor battle.
Monday afternoon, the movement received support from Senator Bernie Sanders (I-Vt.).
"All workers are entitled to decent wages and working conditions, which is why I stand with the Amazon warehouse workers in Alabama exercising their constitutional right to form a union. Mr. Bezos, the wealthiest person in America, must not interfere in this election," Sanders said in a tweet.
Although many of Amazon's European warehouses and their employees are unionized, the company has opposed and fought off the unionization of their U.S. warehouses, as several attempts have failed.
Workers in the Bessemer fulfillment center, which has about 1,500 employees, have partnered with the Retail, Wholesale and Department Store Union (RWDSU) in an effort to become a union under the organization name BAmazon Union. On Friday, a notice was sent to the National Labor Relations Board about a vote.
RWDSU took on Amazon in 2018, when the company tried to bring its corporate headquarters to New York City "while also violating workers rights in their Staten Island, New York warehouse," according to bamazonunion.org. The Bessemer facility opened on March 29, 2020, as a fulfillment center to keep up with consumer demand during the coronavirus pandemic, according to al.com.
The BAmazon Union website, created by the RWDSU, states: "Having a union at Amazon would give us the right to collectively bargain over our working conditions including items such as safety standards, training, breaks, pay, benefits, and other important issues that would make our workplace better." It is repeatedly stated on the site that the Amazon warehouse work environment is unsafe and "dehumanizing."
"Corporations like Amazon have built decades of increasingly bold and aggressive attacks on workers' rights that have dramatically eroded union density, harmed working conditions, and lowered the standard of living for many workers," according to the site.
An RWDSU spokesperson told Newsweek that the union had no comment at this time.
But in a video posted on Twitter this month, Allen Gregory, who is the secretary of the RWDSU Mid-South Council, appealed to Amazon's Bessemer employees to vote to unionize, saying, in part, "Support your co-workers. This card is about dignity, respect and fair treatment in your workplace."
Amazon spokesperson Lisa Levandowski said in an email to Newsweek: "We respect our employees' right to join or not join a labor union, but the fact is that Amazon already offers what these groups claim they want.
"We don't believe this group represents the majority of our employees' views. Our employees choose to work at Amazon because we offer some of the best jobs available everywhere we hire, and we encourage anyone to compare our overall pay, benefits, and workplace environment to any other company with similar jobs."
Alabama is a right-to-work state, meaning that an individual's right to work cannot be denied or decreased based on the account of membership or nonmembership to any labor union or organization. So if workers at the Bessemer facility unionize, Amazon would be unable to fire or hire anyone based on their union membership or lack thereof.