Amber Heard Hires New Legal Team, Elaine Bredehoft Stepping Down
Amber Heard has hired two new lawyers to lead her appeal to overturn the defamation suit she lost against ex-husband Johnny Depp.
Elaine Bredehoft, who represented Heard during the recent trial in Fairfax County, Virginia is stepping down, as she said it's "the perfect time to pass the baton." Attorneys David L. Axelrod and Jay Ward Brown of Ballard Spahr will now represent Heard in court. Ben Rottenborn, who also represented Heard in the recent trial, will continue as co-counsel.
A statement from Heard's spokesperson suggested that the actor wanted "different representation" to fight her case since "new evidence" has come to light.
That new evidence could be the recently released "unsealed documents" which revealed multiple key details and events, previously kept under wraps in the recent defamation suit. The 6,000 documents included new details of Depp's severed finger injury, personal texts between Depp and Marilyn Manson, and more details about Depp and Heard's divorce settlement.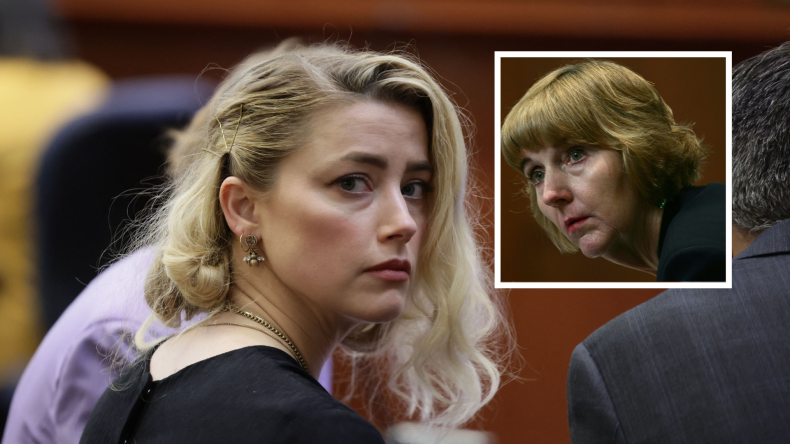 "When it comes to protecting the fundamental right of Freedom of Speech, we look at the jury's decision—to paraphrase a famous quote—not 'as the beginning of the end, but merely the end of the beginning,'" Heard's spokesperson said, adding that "a different court warrants different representation, particularly as so much new evidence is now coming to light."
The new appellate counsel, Axelrod and Brown, of the law firm Ballard Spahr LLP previously successfully defended The New York Times against Sarah Palin's defamation lawsuit earlier this year. A press release sent out by Heard's team described the pair as "renowned First Ammendment Attorneys.
Brown has been representing journalists, news organizations, filmmakers and other speakers in First Ammendment cases for 30 years, while Axelrod is a former federal prosecutor and first-chair trial lawyer who represents companies and individuals in high-stakes civil litigation.
"We welcome the opportunity to represent Ms. Heard in this appeal as it is a case with important First Amendment implications for every American," said Axelrod and Brown in a joint statement. "We're confident the appellate court will apply the law properly without deference to popularity, reverse the judgment."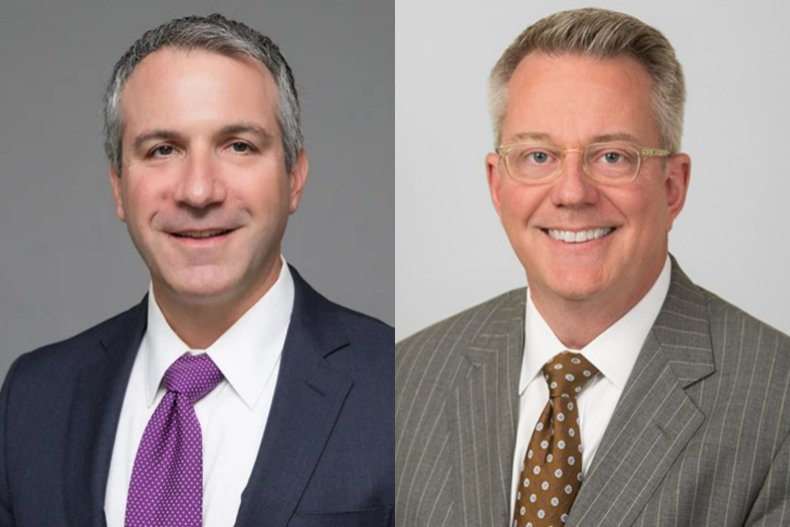 Bredehoft, of Bredehoft Cohen Brown and Nadelhaft, confirmed that Heard would still receive her support, saying: "This is the perfect time to pass the baton. I have pledged to Amber and her appellate team my complete cooperation and assistance as they move forward on a path towards success."
While Bredehoft is stepping away, Rottenborn, of Woods Rogers Vandeventer Black, is confirmed to continue representing Heard as co-counsel in the upcoming appeal.
Heard's new representation, Ballard Spahr LLP, is based out of Philadelphia and was founded in 1885. The law firm specializes in Business and Transactions, Finance, Intellectual Property, Litigation, and Real Estate, according to their website.