Amber Heard Unable to Pay $10.4M She Owes Johnny Depp, Says Her Lawyer
Amber Heard is "absolutely" not able to pay the $10.35 million awarded by the Fairfax, Virginia jury's verdict to Johnny Depp in the defamation trial that pitted the former couple against each other, said Heard's lawyer.
In an interview on NBC's TODAY with co-host Savannah Guthrie on June 2, Heard's lawyer Elaine Bredehoft said the Aquaman actress is not able to pay what the jury awarded her ex-husband.
Asked about the jury's verdict, which the lawyer said Heard will appeal, Bredehoft said the case was "a tale of two trials," citing the previous defamation case in Britain that Depp had brought forward against the British tabloid The Sun.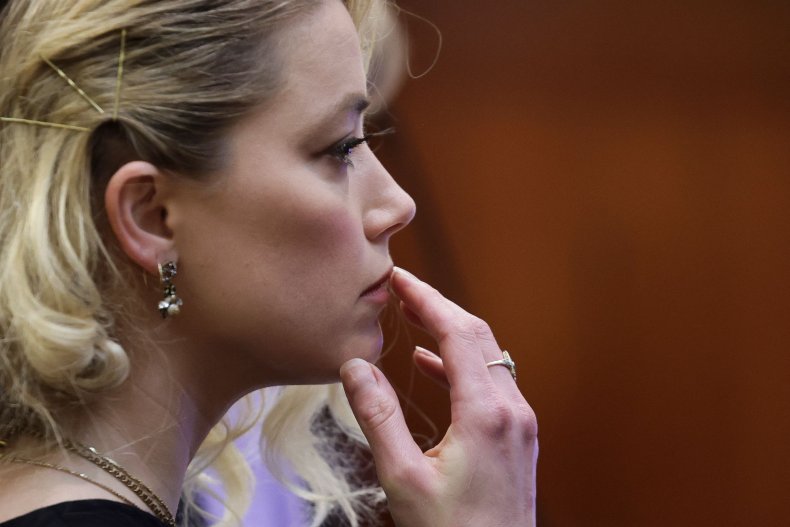 Bredehoft said that what the Depp's legal team learned from that earlier case was to "demonize" Heard and "suppress the evidence" that had helped The Sun win their case against Depp, whom they had called a "wife-beater." In that instance, the judge ruled that The Sun's claims were "substantially true."
According to the lawyer, "an enormous amount of evidence" that was used in the British case "was suppressed" in the Virginia trial. "In the U.K. case when it came in, Amber won, Mr. Depp lost," Bredehoft said.
"They were able to suppress the medical records, which were very, very significant because they showed a pattern going all the way back to 2012 of Amber reporting this to her therapist, for example," Bredehoft said.
"We had significant amount of texts, including from Mr. Depp's assistants, saying 'when I told him, he kicked you, he cried, he is so sorry.' That didn't come in."
Bredehoft also said the toxic backlash on social media against Heard definitely affected the trial and was impossible for the jury to ignore, despite the fact that members of the jury were not allowed to follow any discussions of the case outside of the court.
"They went home every night. They have family," Bredehoft said. "The families are on social media. We had a 10-day break in the middle because of the judicial conference. There's no way they could have not been influenced by it."
"It's like the Roman Colosseum how they view this whole case," Bredehoft said. "I was against cameras in the courtroom, and I went on record with that and had argued against it because of the sensitive nature of this, but it made it a zoo."
Bredehoft added she believed Heard had "excellent grounds" to appeal the case.
Update 6/2/2022 11:15 a.m. ET: This story has been updated to provide additional information and context.