Amber Heard Appears to Walk Back 'Broken Nose' Claim After Seeing Photo
Amber Heard appears to have walked back her claim that Johnny Depp broke her nose following the 2014 Met Gala after the actor's lawyers presented photos of her looking uninjured taken the next day.
On Monday, the actress took to the stand where her cross-examination began after a weeklong adjournment in the defamation trial filed by her ex-husband.
Heard was cross-examined by Depp's lawyer Camille Vasquez who grilled the actress about looking fresh-faced at an event after she alleged that Depp hit her in the face leading her to believe her nose was broken.
The court was shown how the next night, she was photographed at an event to honor the comedian Don Rickles with Depp, with no signs of injury to her nose.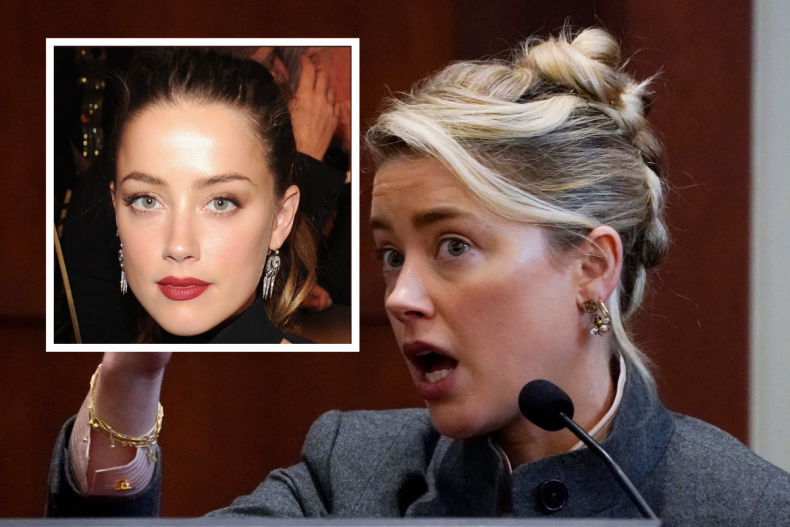 Heard told the court: "For the record, I don't know that it was broken. You should see what it looked like under the makeup."
More photos from the event were shown to the court but Heard urged that Depp "did whack me in the face and I did think it broke my nose."
Vasquez questioned Heard about instances when Heard testified Depp "whacked" her in the face while wearing very large rings on his fingers. The photos shown to the jury were taken in Russia while Heard accompanied Depp to promote The Lone Ranger, and Vasquez pointed out the lack of bruises on Heard's face.
Throughout the trial, Heard's choice of makeup has been a talking point across social media. In April, her attorney claimed she used a specific makeup palette to cover up bruises.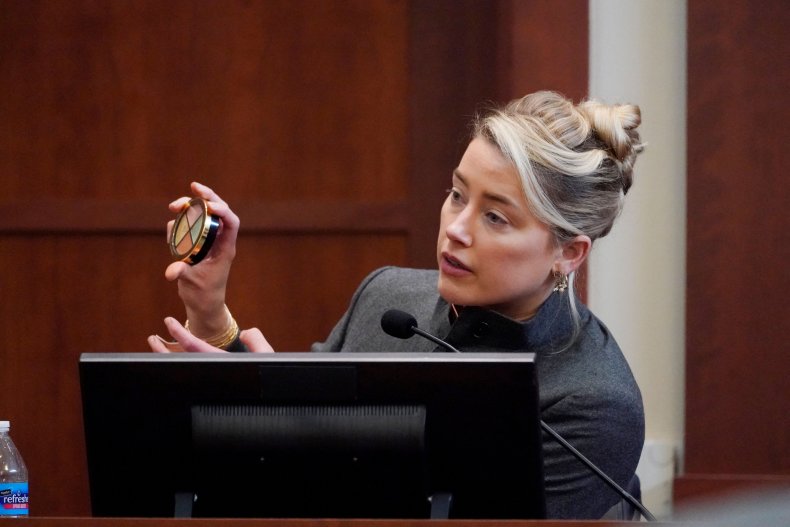 Heard's cross-examination began on Monday with her recollection of several instances before and after her divorce from Depp and her use of makeup to cover bruises mentioned again.
"This is what I'm talking about, a color correction kit," Heard said. "This is not, obviously, the exact one I used to carry. But I used to carry it with me all the time."
Depp sued Heard in 2019 for $50 million for defamation following an opinion piece that Heard published with The Washington Post in 2018, in which she insinuated that she was a victim of domestic abuse. Heard counter-sued Depp for $100 million for damages.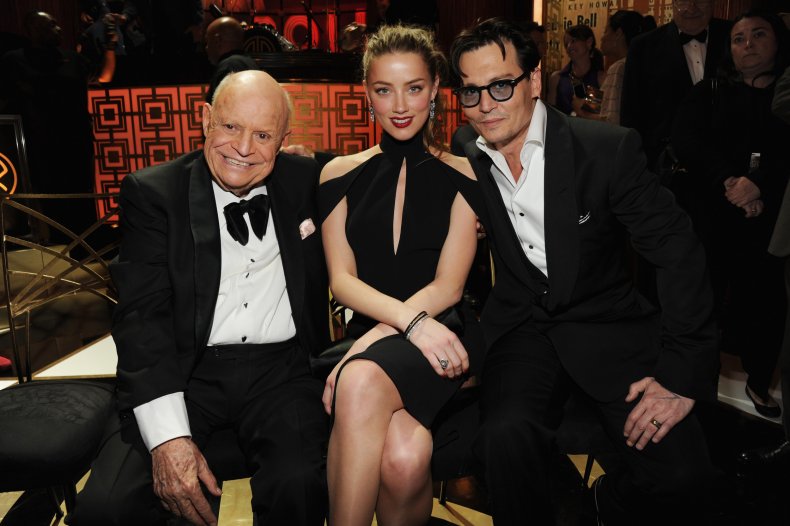 Also during Monday's proceedings, Heard recalled filing for divorce from Depp in 2016, and stated that if she had stayed with Depp in their marriage, "I'd likely literally not survive."
Heard's attorney, Elaine Bredehoft, asked her why she filed for divorce. Heard tearfully responded: "Because I knew if I didn't, I'd likely not literally survive. I was scared it was going to end really badly for me."
"I really didn't want to leave him," she testified. "I loved him so much. I would have done anything, but I couldn't do that one thing. I couldn't stay."
The high-profile trial, taking place in Fairfax, Virginia, has entered its sixth week so far, and closing arguments are expected on May 27.
The trial continues.