Who Are America's Allies Against Iran? Saudi Arabia, UAE Prepare for Action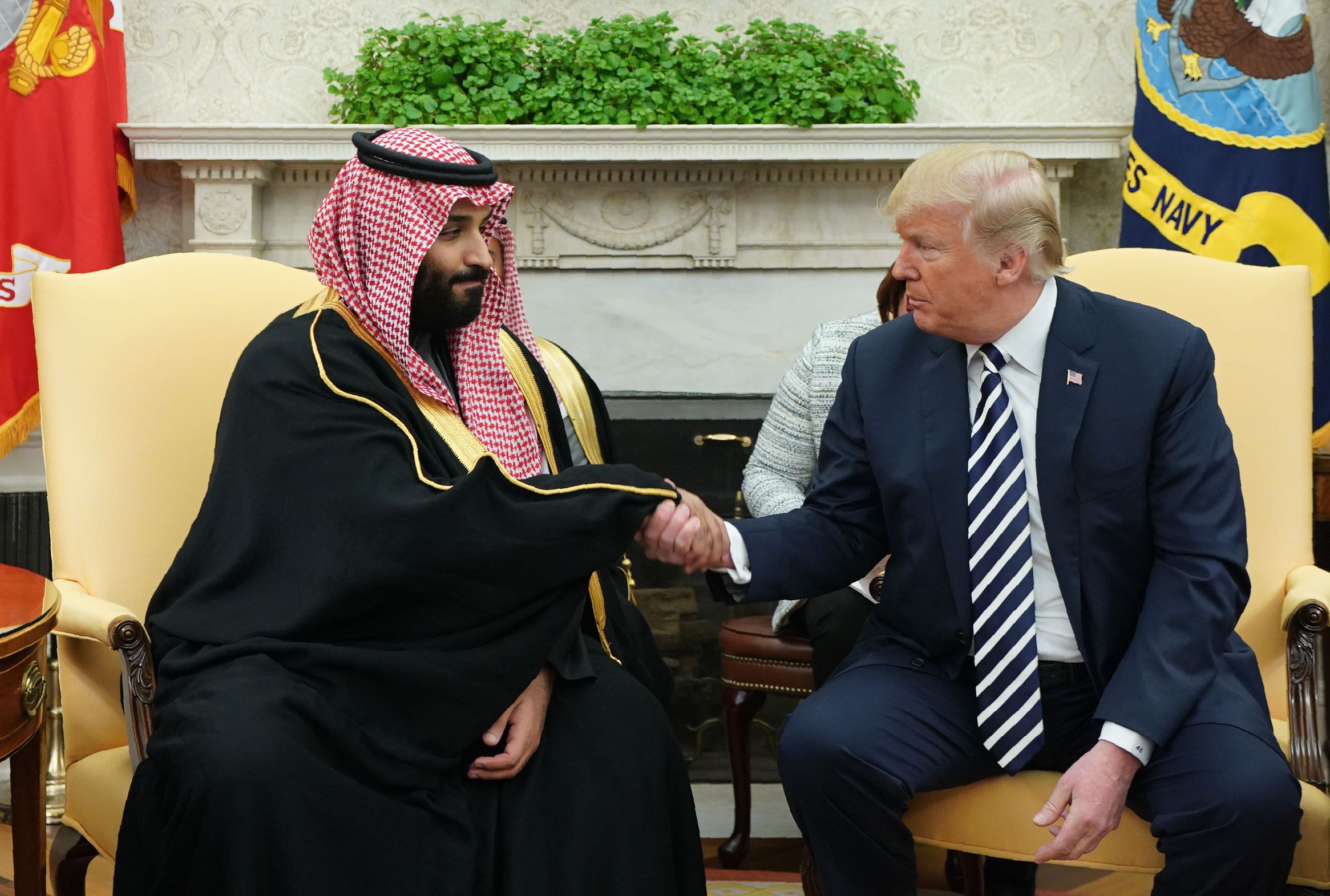 As tensions around the Persian Gulf spiked in recent months, the U.S. has struggled to convince traditional allies in Europe and North America to support its increasingly hard-line approach to Iran.
Intelligence reports claiming an imminent threat from Tehran or its proxies have been met with skepticism. Nations that form the pillars of NATO and have followed Washington into numerous questionable conflicts have called for calm and the continuation of the nuclear deal that so irks President Donald Trump and his administration.
Since taking office, Trump has worked hard to create a potent anti-Iranian alliance in the Middle East. Israel, Saudi Arabia and the United Arab Emirates form a small but powerful network of allies that all wish to see the regime in Iran undermined and the country's regional influence rolled back.
Indeed, Iranian Foreign Minister Mohammad Javad Zarif has even coined a term for the grouping, branding them the "B team"—a reference to National Security Adviser John Bolton, Israeli Prime Minister Benjamin Netanyahu, Saudi Crown Prince Mohammed bin Salman and Emirati Crown Prince Mohammed bin Zayed al-Nahyan.
America's Middle Eastern allies have been generally more forthcoming on Iran than those in the west, even pushing Trump to be more aggressive and even militaristic in his ongoing face-off with the theocratic regime.
On Thursday, for example, the foreign minister of Saudi Arabia called on the U.S. to be prepared to use all options at its disposal to face the perceived threat from Iran, The Associated Press reported.
At a meeting of the 57-nation Organization of Islamic Cooperation, Ibrahim al-Assaf suggested that the sabotage of four oil tankers off the UAE coast earlier this month—which the U.S. and its allies have blamed on Iran—plus attacks on a Saudi Arabian oil pipeline by Iranian-aligned Houthi rebels in Yemen necessitates "more efforts to counter the terrorist acts of extremist and terrorist groups."
Al-Assaf urged nations in the region to "confront it with all means of force and firmness." He added that Iran's support for the Houthis—against whom Saudi Arabia and the UAE are leading a multinational coalition with U.S. logistical support—"is proof of Iranian interference in other nations' affairs and this is something that...Islamic countries should reject," Radio Free Europe/Radio Liberty reported.
Al-Assaf's comments were made just after a new defense cooperation deal between the U.S. and UAE came into force. Bolton—one of the most prominent hawks in Trump's foreign policy team—and al-Nahyan issued a joint statement lauding the agreement.
The statement said the pact will "enhance military coordination" between the two nations "further advancing an already robust military, political, and economic partnership at a critical time."
Israel remains the U.S.' most staunch ally in the region. Prime Minister Netanyahu has been unusually quiet on Iran in recent weeks, but was one of the driving forces behind Trump's withdrawal from the Joint Comprehensive Plan of Action last year.
Nonetheless, Netanyahu—currently busy preparing for another election after being unable to form a new government following last month's ballot—remains one of the region's most vociferous critics of the regime in Tehran. His government has overseen multiple airstrikes on Iranian targets across the border in Syria as part of its efforts to push back Iranian forces and influence.
Though Trump has veered between calls for dialogue and threats of extreme violence, he is reportedly generally against military action in Iran. Regardless, the geopolitical realities of the stand-off have forced his administration to deploy additional military forces to the region, increasing the risk of a catastrophic miscalculation by either side.
Last weekend, Trump said he has no appetite for regime change in Tehran, but his powerful regional allies and some influential senior aides do not necessarily share the sentiment.