Chinese Exports Hit Record High Despite Donald Trump's Trade War
Despite President Donald Trump's trade war with the People's Republic, Chinese exports have hit an all-time high. These record sales come as the West suffers the ravages of a resurgent pandemic, with the U.S. leading the world with more than 280,000 deaths from COVID-19.
Data released Monday by China's General Administration of Customs showed Chinese exports witnessed their biggest boom in nearly three years last month, growing 21.1% as compared to November of last year. The result was valued at some $268 billion, the largest export sales ever recorded by China in a single month, raising the country's trade surplus to $75.42 billion – more than double the figure from this same time last year.
In spite of the pandemic, the U.S. topped the list of importers, with Chinese imports valued at $51.9 billion, up 46% from last November. The Chinese trade surplus with the U.S. rose by more than half to $37.3 billion this November, the same month in which Donald Trump lost the election.
China also bought more U.S. goods, but the jump in exports contributed to the highest deficit for the Trump administration since first taking office nearly four years ago.
The U.S. president adopted tough policies against China, imposing tariffs to foster domestic industries and calling on Beijing to confront accusations of currency manipulation and other alleged trade abuses.
China has denied U.S. claims of trade malpractice, but agreed earlier this year to a phase-in trade deal designed to cool heated tensions between the world's top two economies. The agreement was sidelined, however, as COVID-19 sent China into the first of many lockdowns that would follow worldwide in an effort to halt the spread of a disease that is now largely under control in China, where it was first observed.
China's success in battling COVID-19 has allowed it to reopen its industries to pre-pandemic levels as other countries struggle to keep pace with production needs, especially for medical goods and electronics, two areas in which Chinese exports surged.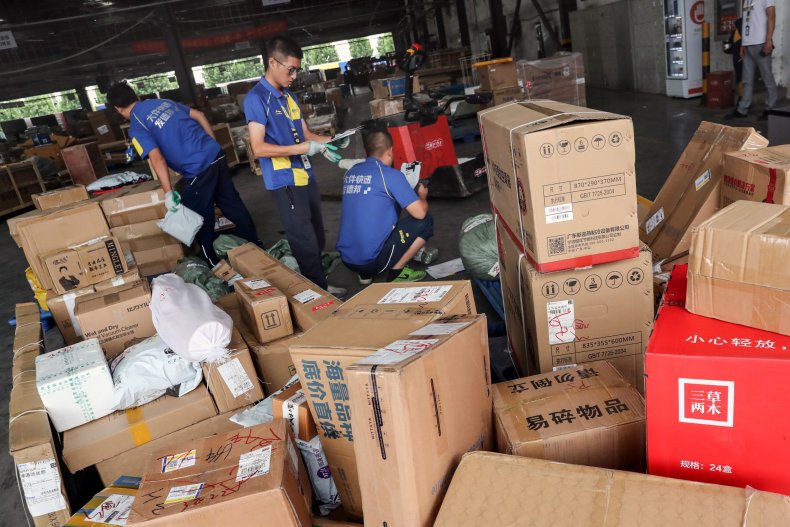 In another stark difference between the Chinese and U.S. experience with the illness, a YouGov-Cambridge Centre for Public Opinion Research published Friday indicated that more than 68% of the Chinese population felt their nation had become more united as a result of COVID-19 as compared to 24 other countries. The U.S. was last on the list, with just 19% saying that the virus had united their country.
Responding to this and other international reports that supported the narrative of China outdoing the U.S. in its handling of the crisis, including U.S. Census figures showing between 10% and 12% of U.S. households reporting food insecurity, Chinese Foreign Ministry spokesperson Hua Chunying said Monday that Chinese officials were "following reports on the epidemic situation at home in the U.S. with a heavy heart."
"We feel for the American people and convey condolences and sympathy to them," Hua told a regular press conference in Beijing. "The COVID-19 pandemic has stricken home in such a memorable way that human beings are closely connected and live in a community with a shared future, and only by standing together in solidarity can we tide over difficult times."
She said China has and will continue to work to support other countries, including the U.S., as they battle the disease, and illustrated that support by noting the billions of masks and millions of surgical gloves and protective suits her country has exported to the U.S.
"China stands ready to cooperate with the rest of the world, including the U.S., on epidemic prevention and control and provide as much support and assistance as possible," Hua said. "No one is safe until everyone is safe. We will strive for an early and complete victory against COVID-19 with solidarity and cooperation as our weapon."
But the Trump administration continues to rail against Beijing, which U.S. officials have designated the country's leading strategic competitor, as well as Washington's foremost threat.
In addition to the president blaming Chinese leadership directly for the global spread of COVID – which he continues to call the "China virus" – senior administration figures such as Secretary of State Mike Pompeo have led a public charge against Chinese officials charged with human rights abuses, as well as Chinese businesses and civil organizations accused of having links to the country's extensive security apparatus, or of taking part in exploitative practices while operating in the U.S.
The State Department issued a release on Saturday urging U.S. investors to boycott "malign" Chinese companies.
"The Chinese Communist Party's threat to American national security extends into our financial markets and impacts American investors," the release said.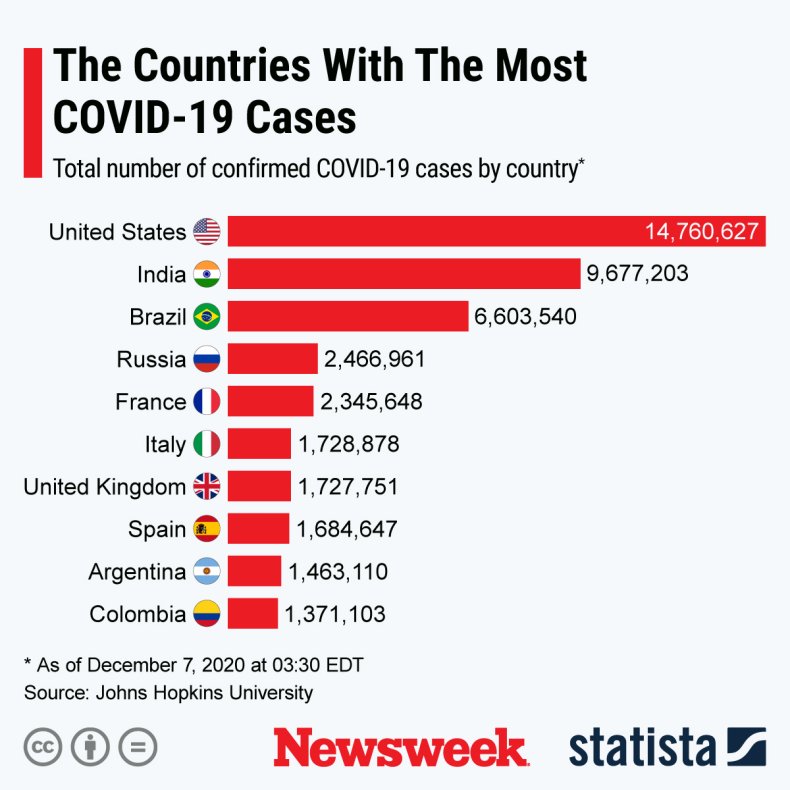 The above graphic was provided by Statista.
Pompeo has also urged the international community to rethink their relationship with China, calling for greater "reciprocity" by demanding Beijing offer more transparency in its interactions with the rest of the world.
Threats of "decoupling" the U.S. economy from that of China from the Trump administration have been accompanied by a tougher line on Chinese geopolitical activities in and around areas such as self-ruling Taiwan, semi-autonomous Hong Kong and the disputed waters of the South China Sea.
But COVID-19 appears to have strained the White House's efforts to contain the rise of China, which in another milestone this year surpassed the U.S. as the top trading partner for the European Union.
Speaking Monday at the U.S.-China Business Council in Beijing, Chinese Foreign Ministry Wang Yi urged for more collaboration between the two countries rather than less.
"On the whole, China-U.S. economic and trade cooperation is mutually beneficial and has achieved win-win results," Wang said. "We cannot agree with the saying that China is taking advantage of the United States unilaterally in economic and trade cooperation between the two countries."
Wang urged Americans to look at the progress made in relations between the two superpowers in recent decades.
"We also do not agree with the attempts by a few people in the United States to completely deny the development of Sino-U.S. relations over the past 40 years," he said. "This is neither fact nor logical."