American Airlines Asks Passenger to Exit Plane When Her 2-Year-Old Son Refuses to Wear Mask
A passenger denounced American Airlines' COVID-19 regulations on social media late last week, after she was asked to disembark a flight alongside her mother and young son. Rachel Starr Davis, a business owner and hair colorist based in Portsmouth, New Hampshire, recalled in a lengthy Instagram post the cabin crew's response when her 2-year-old resisted the mandatory face mask policy.
"I'm at a complete loss of words," Davis wrote alongside a picture of herself and her son, Lyon, standing in the boarding area of an American Airlines terminal in Charlotte, North Carolina, on Thursday. She had previously boarded the flight en route to Manchester, New Hampshire.
"The eyes of a mama-bear who just bawled her eyes out as she was forced off an airplane because her 2 year old wouldn't keep his mask on," the post's caption continued. "I tried repeatedly, begged [the pilot], bribed him, pleaded with him, did everything I could while [Davis' son] was screaming and crying as I tried to hold him and put the mask on, feeling my absolute lowest of lows as a mother."
Davis said the airline booked seats for her family on a later flight the same day. Subsequent Instagram post suggest they returned safely to New Hampshire.
In a statement to Newsweek on Tuesday, an American Airlines spokesperson said the company "reached out to the family to learn more about their recent travel experience and to address their concerns" after last week's flight.
Like other major airlines, American implemented a broad face mask policy applying to passengers and staff last May. As the U.S. continued to see elevated COVID-19 transmission throughout the summer, it released a more detailed set of guidelines with specific requirements for acceptable mask use.
In July, the airline said only customers younger than 2 are exempt from its mask policy, which mandates use of appropriate face coverings "from the time [customers] enter the airport where their trip begins until they leave the airport where their trip ends." Its guidance relies on information published by the Centers for Disease Control and Prevention.
American Airlines noted in an August 12 press release that passengers who do not comply with its mask protocol "may be denied boarding or barred from future travel for the duration of this policy."
"Wearing a face covering is a responsibility we all share. An effective covering, worn properly, is one of the best ways we can control the spread of COVID-19 to protect our team members and customers," said Alison Taylor, American Airlines' chief customer officer, in a statement included in the release. She noted the predominantly positive feedback from customers regarding the public health policy.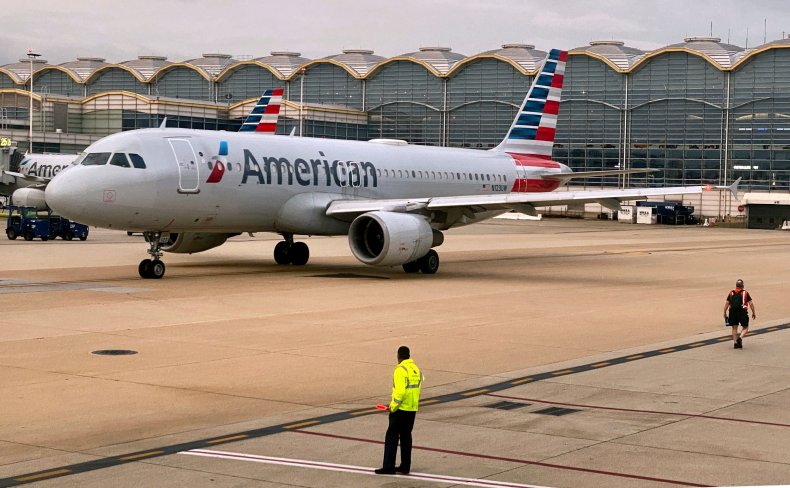 Davis and her family are not the first customers subject to enforcement of the airline's mask mandate. In an August video, a man recounted his experience attempting to board an American Airlines flight after failing to abide by the mitigation policy during a previous trip. He was blacklisted from boarding flights with the airline until restrictions lift.