American Airlines Passenger Said She Received Threatening Text from Employee after Lost Luggage Complaint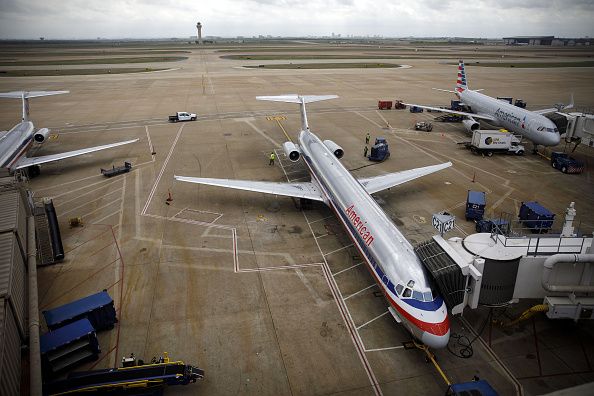 An American Airlines passenger who flew from Boston to Miami in February reportedly received a vulgar response from an employee after leaving luggage on a plane. Passenger Marla Margolis left a garment bag containing her son's bar mitzvah suit and daughter's dress on the plane, reported WCVB-TV.
Margolis called the airline's customer service after she was told to file a claim on the airline's website.
"I think that I was relatively calm [on the call], given the situation," Margolis told the outlet of her eight-minute call. "But I did say a not nice thing to him as I was hanging up the phone."
A minute later, Margolis said she received a text, which contained threatening and vulgar language. "I will put my foot up your a** you f***ing w**re," the message read, reported by news.com.au.
Four days later, a subsequent message was sent from the same number.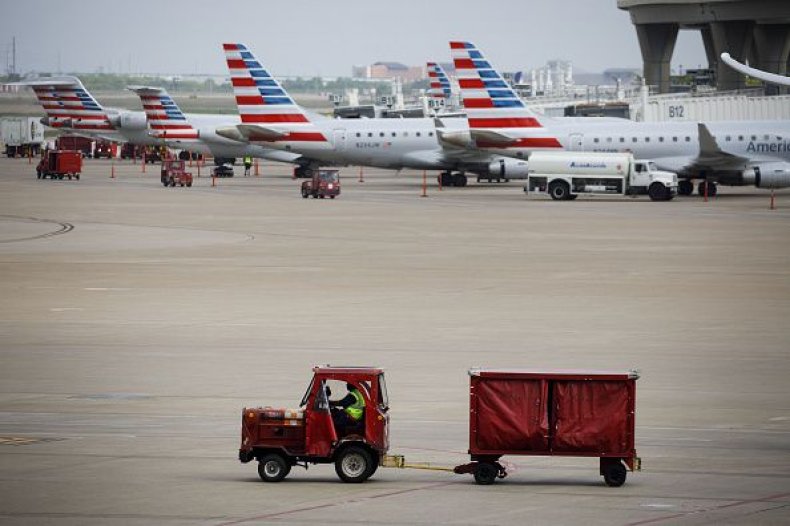 Margolis reportedly spoke to American American executives several weeks after the trip, who told her they would investigate the situation.
"We take these allegations seriously and immediately launched an investigation," American Airlines Spokesman Ross Feinstein told Newsweek in a statement. Feinstein said an investigation was conducted, which involved speaking to a representative in Phoenix, Arizona, as well as a senior agent in the Raleigh/Durham, North Carolina, office.
"Our team also traced the phone number where the text message originated, which comes back to a phone number not associated with American Airlines or the representative Ms. Margolis spoke with in North Carolina," the statement said. "Our research also shows that these representatives were immediately on other calls after Ms. Margolis disconnected her call with American."
Feinstein further said that after researching the allegation, the airlines was "unable to substantiate any of the claims made by Ms. Margolis" and recommended that she file a police report in order to continue an investigation into the phone number that was reportedly used to send the threatening text messages.
According to WCVB-TV, Margolis contacted her local police in New Hampshire in order to open up an investigation.
This incident follows news about another American Airlines passenger, who accused airline staff of calling police on her for "flying while fat and black." In that case, law enforcement was called at the request of another passenger on a flight from Raleigh-Durham to Washington, D.C., on April 26.
A spokesman for American Airlines said the airline has "an obligation" to contact law enforcement if any passenger requests it. The incident has since stirred outrage and criticism from civil rights activists.