American Airlines Passenger Wouldn't Stop Doing Pull-ups, Forcing Flight to Divert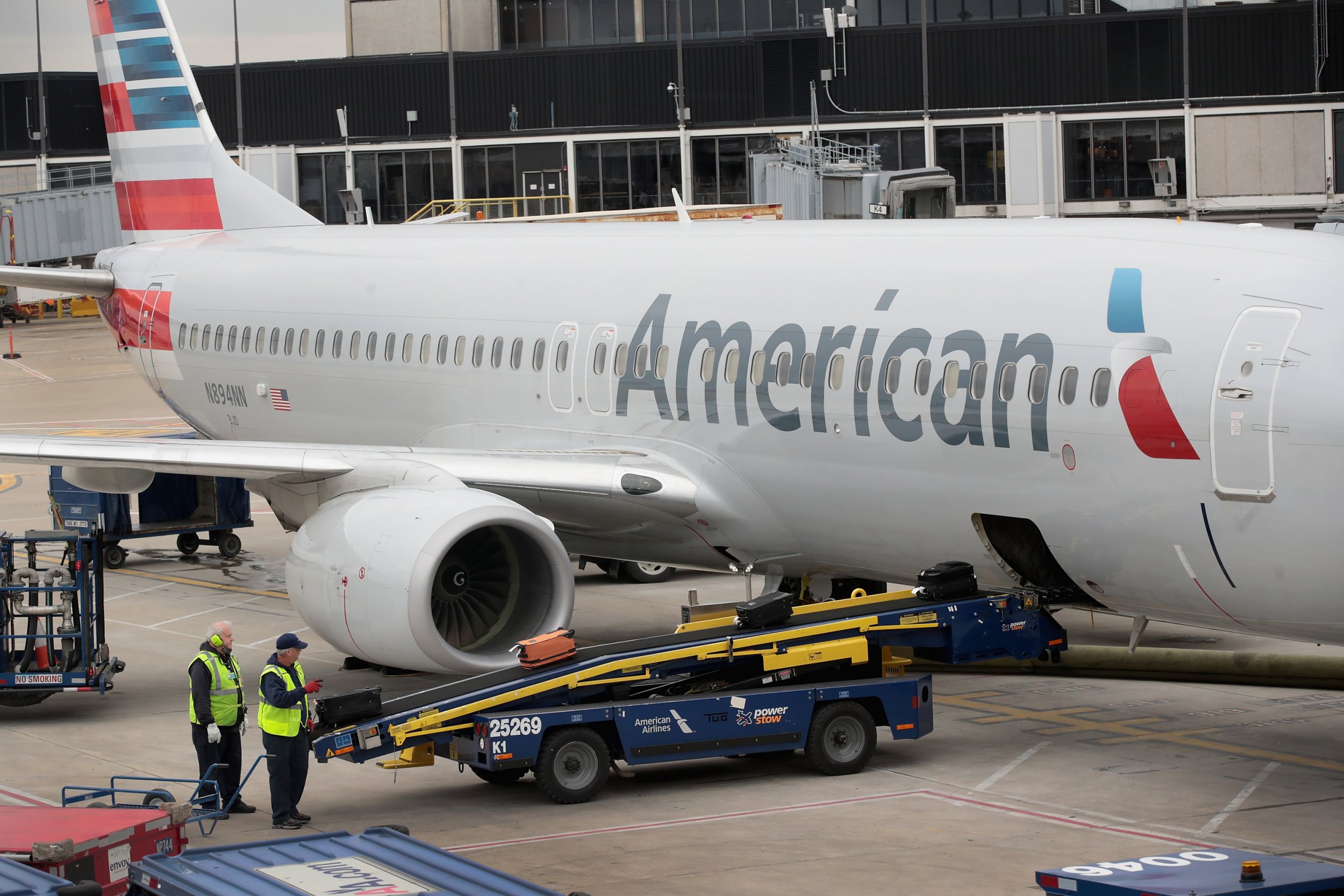 An American Airlines flight from Phoenix to Boston was forced to divert course and land in Kansas City, Missouri, on Monday because of an "unruly" traveler.
Passengers onboard AA Flight 2763—which departed Phoenix around 6:30 p.m. (ET) Monday—told WBZ-TV that a man who boarded the plane with a woman was stumbling and showed signs of being intoxicated. He allegedly ordered alcohol and became abusive toward attendants.
David Markoski, who was on the plane at the time, told WBZ-TV the man started doing pull-ups using the luggage cabins and refused when repeatedly asked to sit down by staff.
"He was leaning up against where you put the bags overhead and a passenger came by and said 'what are you going to do, some pull ups?' and the guy actually grabbed on to it and started doing some pull ups on the plane in front of everybody," Markoski explained.
"He would not sit down," he continued. "The flight attendant probably asked him about three or four times to sit down and he refused to sit down and then he really got verbally abusive with her, started calling her names." The man was not named by the airline or local police.
KansasCity.com reported that the man "wouldn't stop doing pull-ups."
The plane was forced to land in Missouri at 7:44 p.m., where authorities—including the FBI—came onboard and removed the man. Officials said they interviewed the passenger but confirmed that no-one was taken into custody or charged in relation to the incident.
Police Intervention
The flight departed again for Boston at 9:38 p.m. and landed at Logan Airport just after 1 a.m. Tuesday, officials confirmed. Ross Feinstein, a spokesman for American Airlines, told The Boston Globe on Tuesday that the passenger had been "removed by law enforcement."
The plane was carrying 147 passengers and 6 crew members, the airline told Fox News.
A statement provided by American Airlines read: "PHX-BOS diverted to MCI due to an unruly passenger last night. Passenger was removed by law enforcement, and flight re-departed."
Earlier this week, a passenger had to be removed from a Southwest Airlines airplane after directing racial slurs—including the N-word—at a flight attendant. Video footage that was provided to KTRK-TV (ABC13 Houston) showed the unruly white woman being asked to deplane.