Video: Passenger Calls Flight Attendant N-Word Aboard Southwest Flight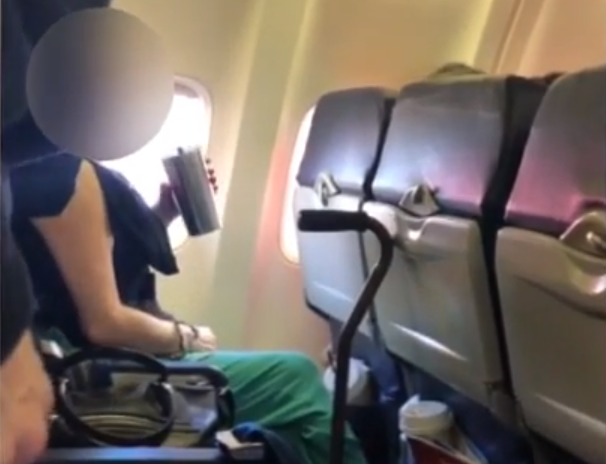 An unruly passenger was removed from a Southwest Airlines airplane on Saturday morning after directing racial slurs, including the N-word, at a flight attendant.
The incident was captured on video by another passenger who was onboard the airplane, which was traveling from Chicago to Houston over the weekend. The footage shows the white woman—carrying two drinks cups and wearing what appeared to be a mobility aid—leaving the plane.
An eyewitness at the scene told KTRK-TV (ABC13 Houston) that the woman made multiple profanity-ridden remarks after the flight attendant asked her to place her tray table in an upright position in preparation for takeoff—which is normal procedure before any commercial flight.
"She's a stupid [expletive]" the woman is heard saying. Some passengers applaud her exit.
The video was provided by another passenger to the Houston television station, which blurred out the woman's face prior to making it public. That version was also uploaded to YouTube. The woman was escorted from the airplane and was met by local law enforcement upon exit.
In a statement, a Southwest Airlines spokesperson said that once the customer had left the plane, the flight resumed to Houston Hobby and arrived an hour later than scheduled.
"On Flight #5593 with scheduled service from Chicago Midway to Houston Hobby on Saturday morning, our reports indicate that a customer refused to comply with our Flight Crew's instructions after boarding and before the flight departed Chicago," a statement read.
"The customer became unruly and verbally abusive toward our flight attendants, and the decision was made to return to the gate to deplane the customer, where she was met by local law enforcement officers. Our employees handled the situation professionally with grace and class, and we do not condone or tolerate such profane and unruly behavior on board our aircraft."
It is not the first time Southwest Airlines has been named in headlines over racial issues.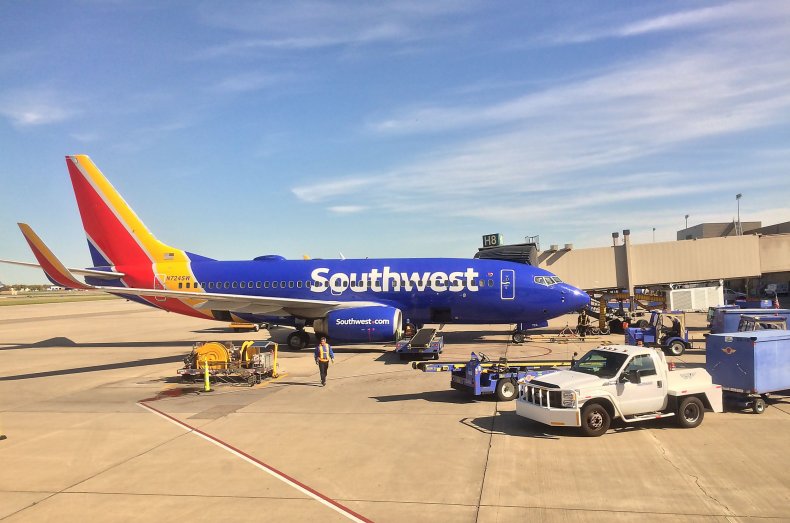 Last month, a former staffer filed a lawsuit claiming his ex-co-workers had created a "whites-only" break room at Hobby airport in Texas. As reported, Jamel Parker, from Harris County, alleged in a racial discrimination suit that employees had once hung a bungee cord noose at an airport gate. In response, the airline said it does "not tolerate or condone discrimination."
In May, a Southwest ticket counter worker allegedly asked California women's basketball coach Lindsay Gottlieb to "prove" that her son was related to her. "She said [it was] because we have [a] different last name. My guess is because he has a different skin color," Gottlieb tweeted.
Following that incident, the airline said: "Our employees are well regarded for their hospitality and we always strive for the best experience for anyone who entrusts us with their travel."