American Atheist Blogger Killed in Machete Attack in Bangladesh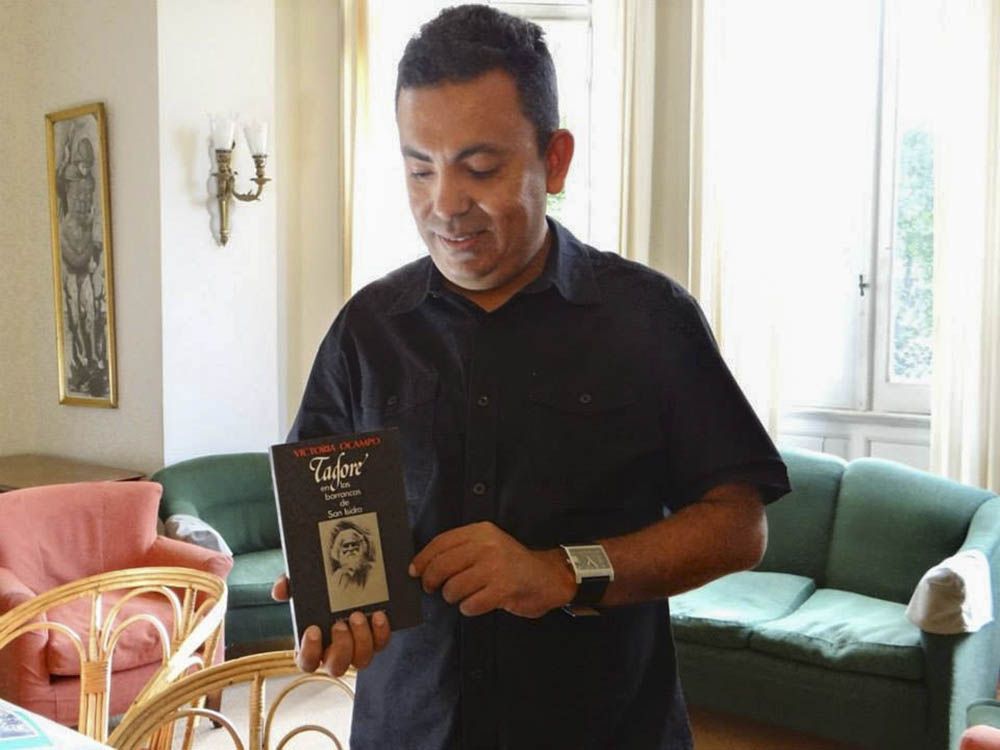 Avijit Roy, a prominent atheist Bangladeshi-American blogger, was killed Thursday in a machete attack in the Bangladeshi capital of Dhaka, according to local police.
Roy, 42, a U.S. citizen who was born in Bangladesh, was at a book fair at Dhaka University with his wife, Rafida Ahmed Bonya, 45, when they were both attacked, police said Friday. Roy's writing focused on secularism and religious fundamentalism, and he had been receiving death threats for his writing on Islam for some time.
Bonya, also a blogger, was severely injured in the attack and remains in critical condition at Dhaka Medical College Hospital, The New York Times reports. It is not yet known who was behind the attack, but the couple's family members "religious fanatics," Al-Jazeera reports. According to the BBC, police are investigating a local Islamist group that celebrated the attack online .
In addition to his Bengali-language blog, Mukto-Mona, or Free Mind, Roy wrote for Free Inquiry, a magazine published by the Amherst, New York-based Center for Inquiry, a secular education and advocacy nonprofit.
Following the publication of his book Biswasher Virus (The Virus of Faith) in 2014, Roy started regularly receiving death threats, including through Facebook statuses posted by prominent Islamic extremists in Bangladesh, he said.
"The death threats started flowing to my e-mail inbox on a regular basis. I suddenly found myself a target of militant Islamists and terrorists," Roy wrote in an article, his last for Free Inquiry.
"Several attackers took part in the attack, and at least two assailants hit them directly," Sirajul Islam, a local police chief, told The Associated Press, adding that two bloody cleavers were found at the scene. The couple were in Dhaka specifically to attend the book fair.
On Friday, students and activists took to Dhaka's streets to protest Roy's death. Similar protests took place in 2013 when another Bangladeshi blogger, Rajib Haider, was reportedly killed by Islamists. His killers have still not been found, the AP reports.
Roy's website today has a black page with the words "We mourn. But we are not out" in white. Articles on the popular site typically featured writing by different authors on scientific reasoning and secular or atheist views.
The Center for Inquiry released a statement mourning Roy's death Thursday.
"We at the Center for Inquiry are shocked and heartbroken by the brutal murder of our friend Dr. Avijit Roy in Bangladesh, it is speculated at the hands of Islamic militants," the group said. "Dr. Roy was a true ally, a courageous and eloquent defender of reason, science, and free expression, in a country where those values have been under heavy attack."
Roy's last article for Free Inquiry, "The Virus of Faith," discusses the January attack on French satirical magazine Charlie Hebdo and compares religious extremism to "a highly contagious virus."
In a statement published Friday, the Committee to Protect Journalists, which promotes press freedom, called on authorities to "swiftly and thoroughly investigate" Roy's murder.