A police officer in Massachusetts shot dead a pet dog during a traffic violation enforcement call last week. The police department says it was an act of self-defense.
The Brockton Police Department did not identify the officer but told ABC6 that he was responding to a report of a traffic violation on Hermon Street in Brockton on Thursday morning around 10 a.m. when the dog ran towards him.
As per news site MassLive, Angela Cordero is the owner of the one-year-old micro-bully puppy that was shot. Cordero told the outlet that she was out of the house at the time and Leia the dog was being looked after by a friend.
When she returned home, she discovered that her dog had been shot in the head and killed.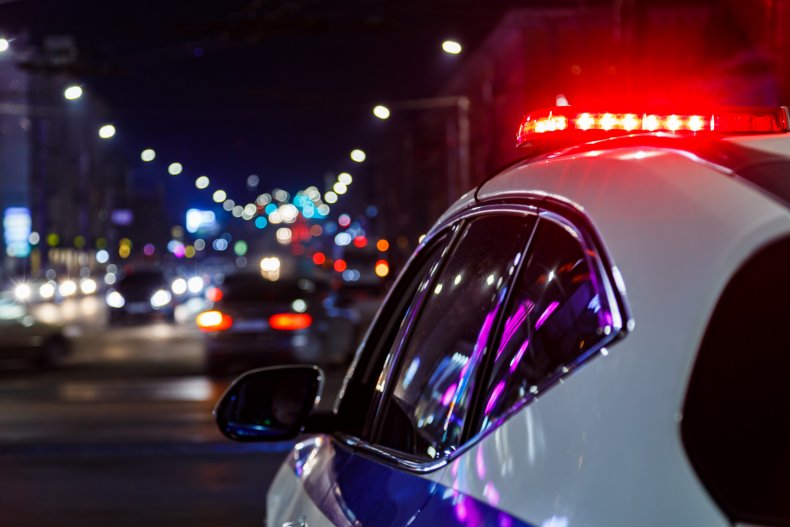 "I was speechless," Cordero told ABC6. "The dog is 11 inches off the ground. She's a little micro-bully. She wasn't a threat to anybody at all."
In a statement to the TV station, Brockton Police Department said: "The officer discharged his firearm at the dog to protect himself from injury."
A dispatch log seen by Newsweek from the day of the incident shows that one officer attended the call at 9:54 a.m., followed by three further officers 20 and 30 minutes later, including one from Animal Control.
Micro-bullies, also known as Pocket Bullies, are not currently recognised as a breed by the American Kennel Club. They are recognised by the American Bully Kennel Club and are a mixed breed of American Pitbull Terrier and a Patterdale Terrier.
"Despite the American Bully's fierce and powerful appearance, their demeanor is gentle. They are great with kids, and extremely friendly with strangers, other dogs, and other animals. Human or dog aggression, extreme shyness, or viciousness is very uncharacteristic of the American Bully and is highly undesirable," reported the ABKC.
Pocket Bullies tend to measure between 12 and 16 inches and are miniature versions of the American Bully dog. They are small with muscular, stocky bodies.
The Brockton Police Department is reportedly investigating the incident. Newsweek has contacted Brockton Police for comment and further information.
In 2016, the Department of Justice estimated that police kill around 25 to 35 dogs per day and described it as an "epidemic."
Earlier this month, three American Bullies were stolen from a Missouri animal shelter, with a tragic ending when one was later found dead.
In January, a police officer in Miami opened fire on an American Bully while responding to a noise complaint over barking from the home. The officer was caught on surveillance footage using a flashlight to get the dog's attention and then shooting at it after it ran out the front gate.