'American Gods' Season 3 Cast: Who Are the New Gods and Who's Leaving?
American Gods Season 3 is coming to Starz and Amazon Prime Video this January with a number of new faces joining the cast. Ashley Reyes will be joining the main cast of the Neil Gaiman series, while actors like Marilyn Manson, Blythe Danner and Iwan Rheon will be making appearances in the new episodes alongside regulars like Ricky Whittle, Emily Browning and Ian McShane.
Orlando Jones, meanwhile, will be leaving the show as Mr. Nancy. In a December 2019 video, the actor released a Twitter video in which he claims to have been fired by new showrunner Charles Eglee, who Jones claims thought that Nancy sent "the wrong message" to "black America."
Starz, meanwhile, released a statement in response saying: "Mr. Jones' option was not picked up because Mr. Nancy, among other characters, is not featured in the portion of the book we are focusing on within season three."
Who is joining the cast of American Gods Season 3?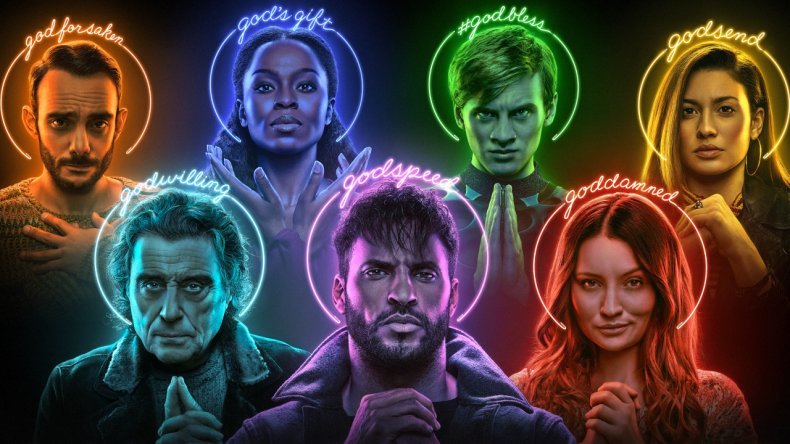 Iwan Rheon - Liam Doyle
Best known for playing Game of Thrones' Ramsey Bolton, British actor Iwan Rheon will play a character described by Starz as "a charming, good-natured leprechaun" who finds himself "swept back into our world of gods, luck, and magic."
Lela Loren - Marguerite Olsen
Season 3 of American Gods sees Shadow Moon (Whittle) hiding out in Lakeside, Wisconsin, which means a whole new batch of locals and neighbors, including Power star Lela Loren as the latter.
Blythe Danner - Demeter
Emmy winner (and mother of Gwyneth Paltrow) Blythe Danner, meanwhile, is playing the latest of American Gods' Gods, bringing to life the Greek Goddess of the harvest, Demeter.
Marilyn Manson - Johan Wengren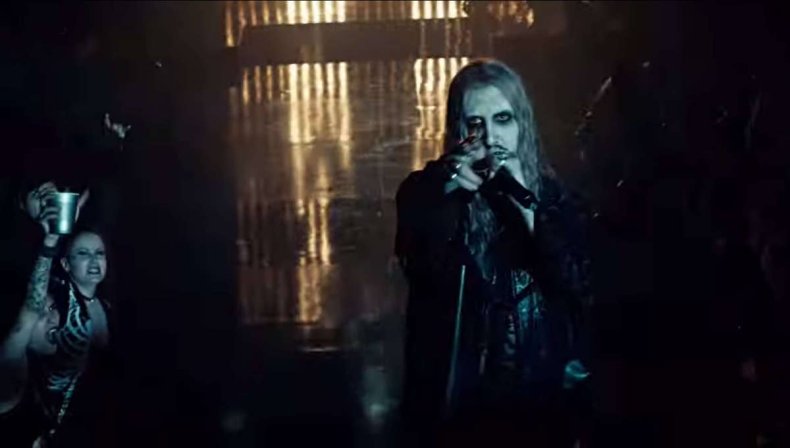 As well as a noted rock star in his own right, Manson has starred in TV and films like Sons of Anarchy and Lost Highway. His latest role is that of Johan Wengren, the lead singer of a Viking-themed death metal band called Blood Death.
Ashley Reyes - Cordelia
The new main character for the Starz show, Ashley Reyes has previously been best known as a Broadway actor, starring in the cast of The Play That Goes Wrong. Now, however, she joins American Gods as Cordelia, "a whip-smart but rebellious college dropout facing mounting legal bills and student debt before Mr. Wednesday arrived in her life" per the official description.
Herizen Guardiola - Oshun
Another new God is Oshun, a Yoruba goddess of love and fertility played by Herizen Guardiola of The Get Down and Dare Me.
Danny Trejo and Dominique Jackson - Mr./Ms. World
Mr. World (Crispin Glover) will get at least two new faces in American Gods Season 3; that of Machete (and nearly 400 other IMDB credits) star Danny Trejo, and that of Dominique Jackson, playing a new Ms. World version of the role after her breakout role as Elektra Abundance in Pose.
Eric Johnson - Chad Mulligan
Moon's new home may give him some security, though he will still have to stay out of the way of local Chief of Police Chad Mulligan, who finds himself at the center of the mystery of a missing teenage girl. Starring as the character is Fifty Shades of Grey's Eric Johnson.
Julia Sweeney - Ann-Marie Hinzelmann
Another Lakeside local is Ann-Marie, convenience store owner and unofficial mayor of the town, portrayed by Shrill actor Julia Sweeney.
American Gods Season 3 airs Sundays at 8 p.m. ET / 7 p.m. CT on Starz, and streams internationally on Amazon Prime Video on Mondays.