Dylan McDermott Wants There To Be an 'AHS' Murder House Video Game—And So Do We
The American Horror Stories finale "Game Over" featured one of the biggest twists of the season, with the reveal part of the story was set within a video game.
In its opening scenes, Noah Cyrus and Adam Hagenbuch's characters Connie and Dylan are seen visiting the infamous Murder House. They decide to spend the night because they are such big fans of American Horror Story.
Their visit, as expected, is short-lived as the couple are murdered in gruesome ways by various characters from the horror franchise.
But it is then revealed that they are in fact characters in the video game Escape From Murder House, which is being made by Mercedes Mason's character Michelle to impress her son Rory (Nicolas Bechtel).
Dylan McDermott reprises his role as tortured ghost Ben Harmon in the episode, returning to his character from American Horror Story season 1 "Murder House," warning Michelle against staying in the house to find inspiration for her game.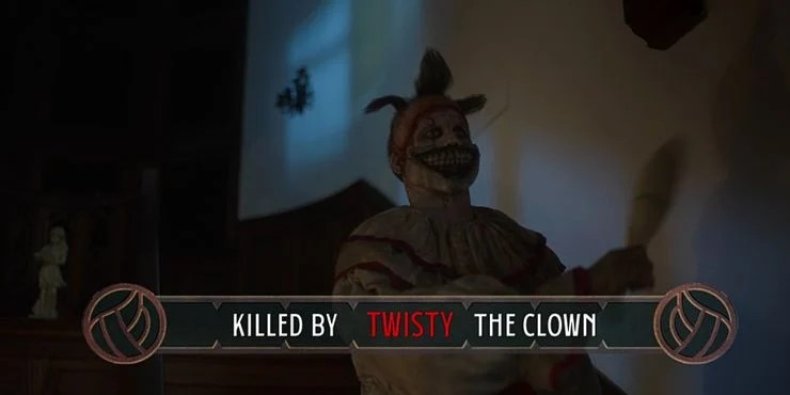 Escape from Murder House makes another appearance at the end of the episode, when it is seemingly revealed all events in the mansion—including how it was burned down—were actually part of the video game the whole time.
Speaking with Newsweek about the concept, McDermott claimed it was so "wild" he hoped the fictional game would be made into a real one in the future.
"Yea it was wild, the idea," the actor reflected. "Maybe an American Horror Story video game is on its way, I'd certainly get one!"
But when it came to his character, McDermott was keen for his performance to not be hindered by the plot twist, instead choosing to keep it grounded in reality.
He explained: "I played it as if it was really happening for my own sake, I think it was just easier to be in reality rather than being in a video game for me as an actor. I kind of just stayed in that realm as much as I could."
McDermott went on to discuss how meta the episode was for featuring characters who were fans of American Horror Story and knew all there was to know about the horror franchise.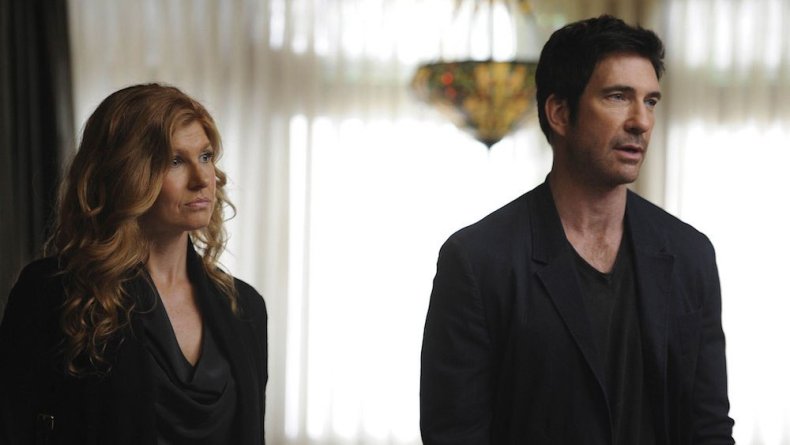 "It just shows you the popularity of the show, right, that you could do something like that," McDermott said.
"I think the show is something like number 2 worldwide so if you were ever going to do a meta episode you can do it with American Horror Story because it's so popular. It makes sense certainly.
"And then the show is still on the air, which is incredible. I think it'll be on for another three seasons, and probably another three seasons after that.
"So, there seems to be no end to what you can do in terms of the popularity of the show, which is pretty phenomenal, it's really hard to get nowadays."
American Horror Stories is available to stream in full now on FX on Hulu. American Horror Story season 10 will air weekly on FX from August 25.