'American Horror Story: Double Feature' Release Date, Cast, Trailer and Plot
American Horror Story is back after a nearly two-year break with Season 10, which has the very drive-in B-movie title of Double Feature.
The new season has a release date on FX and Hulu this summer, and plot details from Ryan Murphy's follow-up to AHS: 1984 and American Horror Stories are starting to be revealed.
Here's what we know about the release date, cast, trailer and plot of the latest season of American Horror Story.
When Is 'American Horror Story' Season 10 Out?
FX has given Double Feature a release date of Wednesday, August 25. As usual, episodes will air weekly on FX, with those episodes then being made available to stream the following day on Hulu.
As for viewers who want to binge the whole season on Netflix, you are in for a longer wait. 1984 came to the streamer exactly a year after the season finale aired (on November 13, 2020), so Season 10 is unlikely to be streaming there until at least fall 2022.
Who Is in the Cast of 'American Horror Story' Season 10?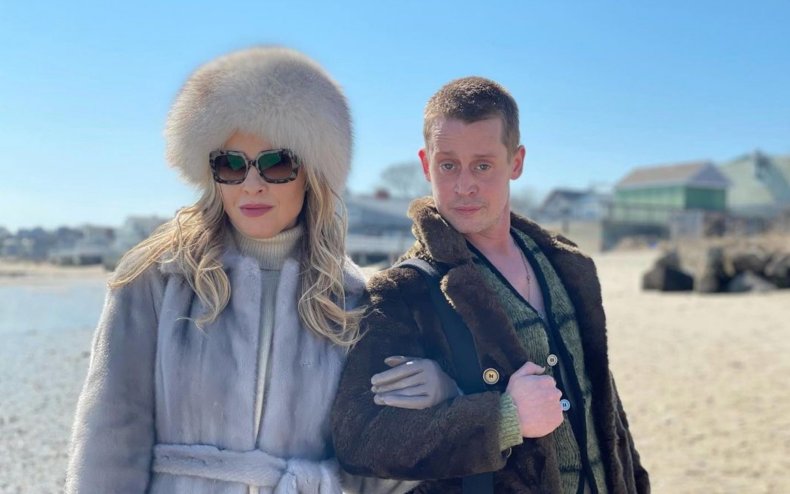 Double Feature is set to be split into two parts, with the cast of the first part (titled Red Tide) being replaced by a new group of characters for the second, Death Valley.
The Red Tide cast sees the return of many of the actors most associated with the franchise. Most excitingly for fans, both Evan Peters and Sarah Paulson are coming back after skipping 1984. They are playing characters named Austin and TB Karen respectively.
Also returning from previous seasons are:
Kathy Bates (Coven, Freak Show, Hotel, Roanoke, Apocalypse) - unknown role
Finn Wittrock (Freak Show, Hotel, Roanoke, 1984) - Harry Gardener
Lily Rabe (Murder House, Asylum, Coven, Freak Show, Hotel, Roanoke, Apocalypse, 1984) - Doris Gardener
Frances Conroy (Murder House, Asylum, Coven, Freak Show, Roanoke, Cult, Apocalypse) - Belle Noir
Leslie Grossman (Cult, Apocalypse, 1984) - Ursula
Billie Lourd (Cult, Apocalypse, 1984) - Lark
Adina Porter (Murder House, Roanoke, Cult, Apocalypse) - Chief Burelson
Angelica Ross (1984) - The Chemist
Denis O'Hare (Murder House, Coven, Freak Show, Hotel, Roanoke) - unknown role
Matt Bomer (Freak Show, Hotel) - unknown role
V Nixie (Apocalypse, 1984) - Pale Person
Home Alone actor Macaulay Culkin is also set to make his American Horror Stories debut in the first half of the season.
The full cast for Death Valley has not been announced yet. We do know, however, that Suits and Arrow star Neal McDonough will play President Dwight D. Eisenhower, while John Carroll Lynch will return to the AHS-verse in a new role after previously appearing in Freak Show, Hotel, Cult and 1984.
What Will Happen in 'American Horror Story: Double Feature'?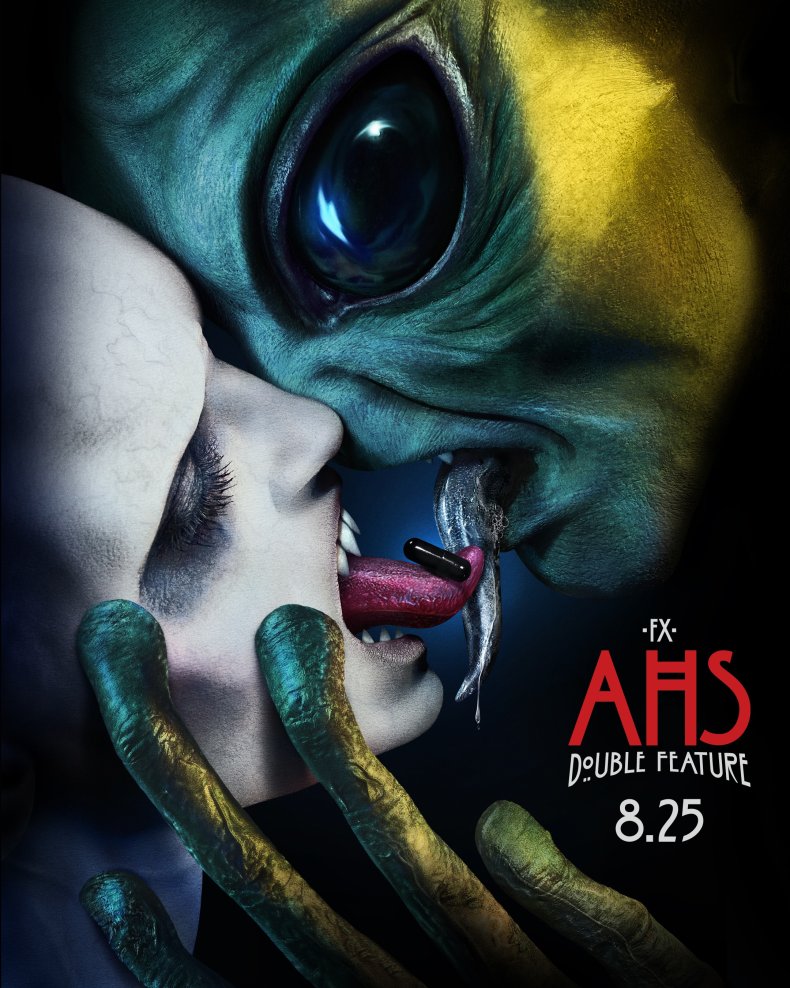 AHS producer Ryan Murphy was the first to tease the theme of Season 10. He said of the new season on Instagram, "It means two seasons for the fans airing in one calendar year. So double the viewing pleasure. One set by the sea (this cast has already been announced). A second by the sand (that cast announcement coming)."
The new season is partly set in Provincetown, Massachusetts, where the sand and sea meet. Promo images for the season, meanwhile, have combined alien designs straight out of a '50s sci-fi film with sea monsters, suggesting these are the two horror monsters the season is playing with. Promo shots from on set also show that these sea monsters take inspiration from classic movie monsters like Max Schreck's take on Nosferatu, suggesting the show could also be exploring vampires.
Speaking to EW, Paulson said of her character: "The character I'm playing this year on Horror Story has some issues, let's just put it that way. I have a hair color I've never had in life nor in the show."
Is There a Trailer for AHS Season 10?
Earlier in July, the first teaser trailer for the show dropped. Though it did not feature any of the cast members, it did feature both the aliens and sea monster/vampires from the earlier teasers, and it highlighted the sand and sea nature of the two-parter.