'American Idol': Lauren Daigle's History With the Show Explained
American Idol aired its comeback special this week, that saw 10 contestants from last year battle it out for another chance on the show. Those contestants were not the only former Idol alums to return to the show, with Grammy-winning singer Lauren Daigle also performing as a musical guest.
Unlike the comeback contestants, many American Idol viewers did not realize that Daigle had been a contestant on the ABC (and formerly Fox) show until this episode teased her as an "alum" of the competition.
Before she was famous, Daigle actually was part of the process on three separate seasons of Idol as an auditionee or contestant, then two more once she had made it as a Christian singer-songwriter on her own.
Her first appearance on the show came when she was 18 in 2010 (Season 9), when she missed out to the top 24. She then tried out the following year and did not make it to Hollywood. Her third time as a contestant was in 2012, when she was cut from the show in the Las Vegas round.
Speaking to Cosmopolitan, she said these rejections were what spurred her on to the career she has had since. She said: "I remember thinking, 'My whole plan has just flipped upside down...' I knew right then, sitting in that moment, I'm going to have to decide whether I'm going to get back up and start trying or if I'm gonna let that just determine the course of my life."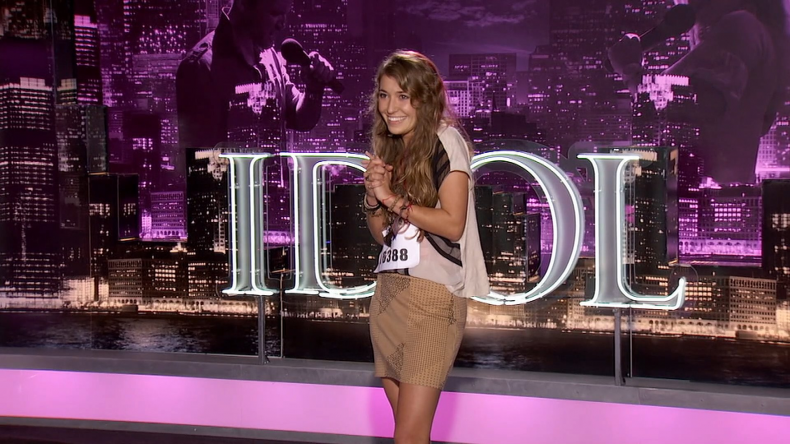 She then moved to Baton Rouge for college, and sang for a band. This led to her getting background vocal work, being invited to an artist retreat and getting signed by a label after they heard her sing.
Daigle said of this to Cosmo: "It's so beautiful and powerful to see where a 'no' can take you. I would tell younger Lauren, 'Just hang tight. Ride the wave. Let the journey unfold before you as it's supposed to and you'll be right where you're supposed to be.'"
Since then, Daigle has had three number one albums and four number one singles on the Christian charts. She has also won two Grammys, five Billboard Music Awards and two American Music Awards.
In 2019, she returned to Idol for its 17th season. This time, however, she was back as a guest mentor for the top six. She also performed on the finale of Season 18, alongside that night's winner Just Sam.
Daigle is part of an illustrious list of stars who went on to find fame on their own after failing to make it on American Idol. Among those also rejected from the show were Lady A lead singer Hillary Scott, who auditioned twice, the late Naya Rivera, who used the same audition song for Glee, and Colbie Caillat, who auditioned with her future hit "Bubbly."
American Idol airs Sundays and Mondays at 8 p.m. ET / 7 p.m. CT on ABC.