American Killed as Monitoring Mission In Ukraine Suffers First Death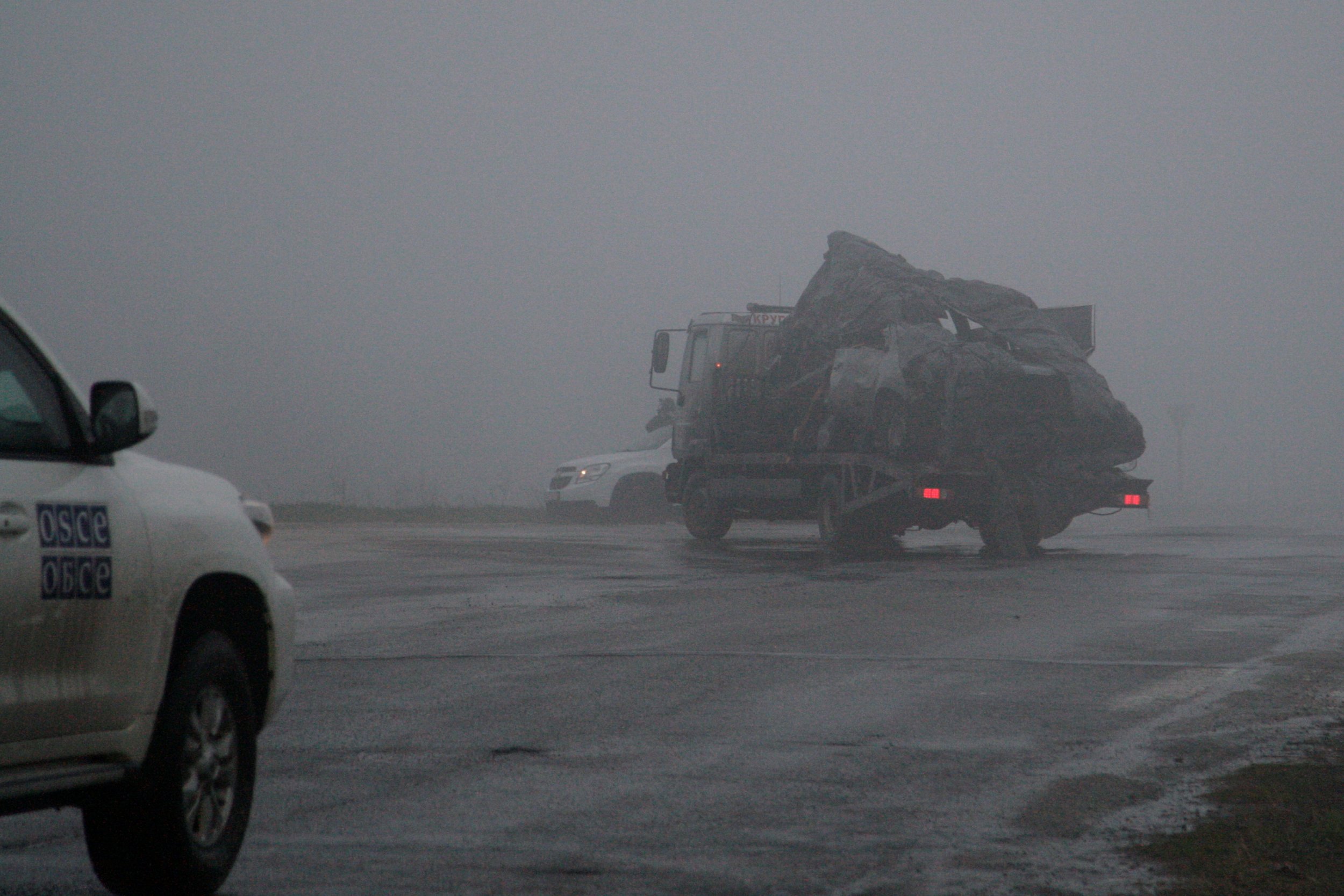 An American paramedic became the first member of an international monitoring mission in east Ukraine to be killed on deployment after a mine exploded under a vehicle in Luhansk region on Sunday.
Ukraine's Donetsk and Luhansk regions (collectively called Donbass) have been the site of fighting between forces loyal to the pro-EU government in Kiev and Russian-backed militants since 2014.
The sides agreed a ceasefire in 2014, and updated it in February 2015 when the first one collapsed. The Organization for Security and Cooperation in Europe (OSCE) has tracked violations of the agreements on both sides. The OSCE also carries out daily inspections of the region and helps to promote landmine-clearance missions. The mission is unarmed and its authority is largely to document the behavior of both sides near the contact line.
The OSCE announced the death of a American paramedic on Sunday, the the organisation's first fatality in the Ukraine conflict. In its statement the organization said he was killed during an inspection of " non-government controlled Pyshyb in the Luhansk region. "
The vehicle he was in drove over what was likely a mine, the statement added, triggering a violent blast that also injured a German and a Czech observer.
The road used by the mission was one regularly used by the OSCE as well as civilians and should therefore have been clear of mines, mission deputy chairman Alexander Hug said Monday.
"There should have been no mines there at all," Hug told Ukrainian media Monday, reminding reporters that as part of the ceasefire deal, not only do all parties pledge to stop laying new landmines but to clear existing minefields. "These agreements remain largely on paper," Hug added.
U.S. State Department spokesman Mark Toner said the killing of a U.S. citizen underscored the increasingly dangerous state of the region, where the mission faced challenges such as "access restrictions, threats, and harassment."
OSCE observers have repeatedly been denied access to border crossing areas between Russia and Ukraine within the rebel-held regions. Moscow denies backing the three-year insurgency on its border militarily.
"The United States urges Russia to use its influence with the separatists to allow the OSCE to conduct a full, transparent, and timely investigation," Toner said.
Ukrainian President Petro Poroshenko offered his condolences to U.S. Secretary of State Rex Tillerson in a phone call Sunday.
Ukraine has called for a stronger international presence in Donbass, pushing the U.N. to deploy a policing mission there. However, this would need to be approved by a Security Council vote, where Russia is a permanent member, and it would likely veto any resolution.