American Mercenaries Worked for Saudi-Led Coalition to Assassinate Clerics and Islamist Political Figures in Yemen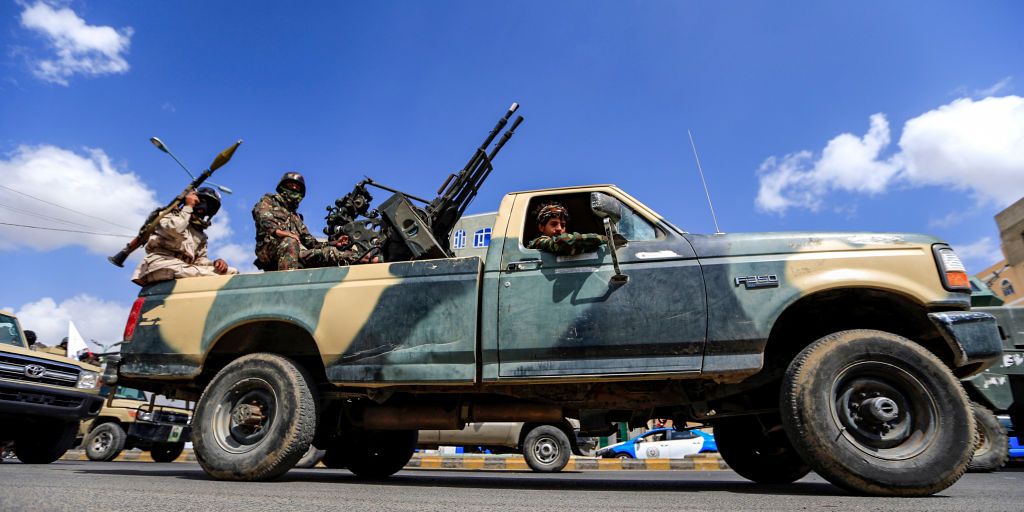 American mercenaries were hired by the United Arab Emirates, as part of the Saudi Arabian-led coalition fighting in Yemen, to carry out assassinations of Islamist political leaders and clerics in 2015, according to a BuzzFeed report.
Spear Operations Group, which is incorporated in Delaware, agreed with the UAE to conduct targeted killings at a fee of $1.5 million per month plus undisclosed bonuses, according to the exclusive report by BuzzFeed News published Tuesday. The company recruited elite veterans from the U.S. wars in Iraq and Afghanistan, offering them about $25,000 per month.
"There was a targeted assassination program in Yemen," Spear founder Abraham Golan, a Hungarian-Israeli security contractor who resides near Pittsburgh, confirmed to BuzzFeed News. "I was running it. We did it. It was sanctioned by the UAE within the coalition."
Although the company's actions operated in a legal gray area, it is unclear whether they were actually illegal under U.S. law or whether anyone involved could face prosecution. While the U.S. has laws against killing, injuring and kidnapping in foreign countries, it does not ban mercenaries from fighting for foreign militaries. Spear ensured that its troops were officially given UAE uniforms, weapons and credentials before embarking on their missions.
Golan told BuzzFeed News that he believes the U.S. should support such programs and even consider launching a government-sanctioned one.
"I just want there to be a debate," he said. "Maybe I'm a monster. Maybe I should be in jail. Maybe I'm a bad guy. But I'm right." He argued it would ultimately lead to less bloodshed and violence.
The principle operation detailed by the BuzzFeed News report targeted Anssaf Ali Mayo, the local leader of the Islamist political party Al-Islah. According to the UAE, the group is part of the Muslim Brotherhood, which it classifies as a terrorist organization. However, many experts say that that the organization is not violent, but a political party that stands opposed to the UAE and Saudi Arabia's actions in Yemen. The U.S. also does not classify the Muslim Brotherhood as a terror organization.
With the recent disappearance and suspected killing of Saudi journalist Jamal Khashoggi, a contributor to The Washington Post and a critic of his country's actions in Yemen, the conflict and U.S support of the coalition has been increasingly criticized by Republicans and Democrats. Many politicians, the United Nations and rights groups have raised significant concerns about the Saudi-led coalition's actions in the war since it began in 2015.
On Sunday, Lise Grande, the U.N.'s humanitarian coordinator for Yemen, warned that 12 to 13 million people are at risk of starving within three months if the coalition airstrikes continue.
The conflict began when Iran-backed Houthi rebels seized control of the majority of the country, including the capital, Sanaa. Saudi Arabia and its coalition allies have fought to support the internationally recognized government, which has gone into exile. The U.S. has provided military assistance to the coalition, expanding the support under the administration of President Donald Trump.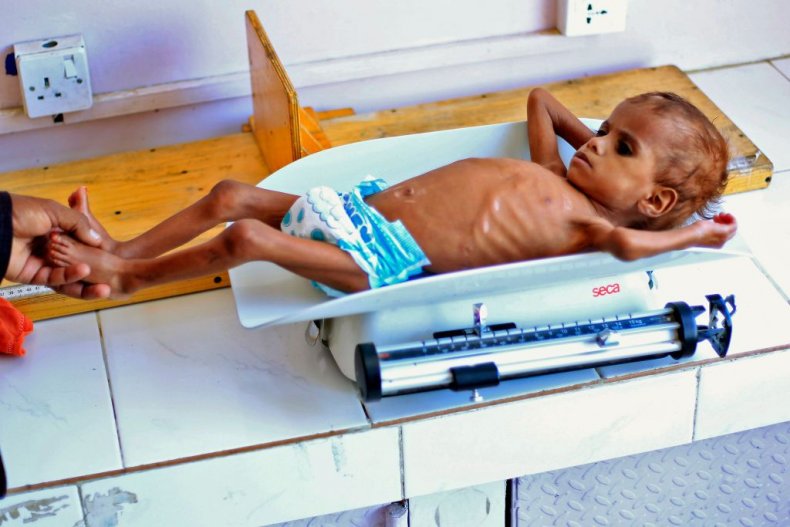 In three years, at least 10,000 people have died and millions have been displaced. The country is also suffering from the worst cholera outbreak in the world, with 10,000 new suspected cases each week, a crisis made worse due to sanitation facilities being destroyed by airstrikes.
With Khashoggi's disappearance and alleged murder, many politicians are suggesting that U.S. support for the Saudi-led coalition's war in Yemen could come to an end.
"Certainly our involvement in Yemen with Saudi Arabia will be affected," Republican Senator Jeff Flake told ABC's This Week. He also pointed out that the U.S. involvement had "barely survived in the last go-around with the National Defense Authorization Act."