American Oil Companies Won't Commit to Lowering Production, European Companies Do
A hearing of the House Committee on Oversight and Reform on Thursday, led by committee chair Rep. Carolyn Maloney of New York, examined the role of the fossil fuel industry's contributions to global warming.
The hearing featured the CEO and presidents of American oil companies ExxonMobil and Chevron and European-based companies BP and Shell. While these four companies rank among the world's top 20 polluters, their commitments to dealing with the problem in the future appeared to diverge during questioning.
Democratic Congressman Ro Khanna of California, who chairs the House Subcommittee on the Environment, said that while BP and Shell committed to decreasing their production of oil, Chevron and Exxon planned to increase production. When Khanna asked Chevron whether it would follow its European peers in decreasing production, CEO Michael Wirth answered, "I'm very proud of our company and what we do."
When Khanna pressed Exxon's CEO Darren Woods on whether his company would commit to lowering production, he said, "We're committing to lowering our emissions."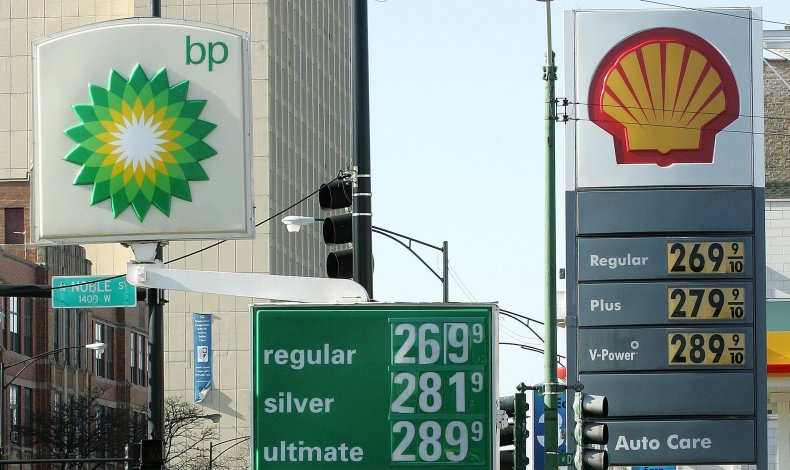 To reach goals set by the Paris Climate Accords, fossil fuel firms have been urged to steadily reduce their oil production. Yet, the United Nations climate change wing writes that current "long-term global expansion in gas production is inconsistent with the Paris Agreement's temperature limits."
Shell aims to reduce oil production by 1 to 2 percent a year. BP intends to cut production 40 percent by 2030. These two companies are shifting their business models by shoring up investments in renewable energy while diminishing their fossil fuel revenue. Both have invested billions of dollars in wind, solar and hydrogen technologies.
Chevron, however, plans to increase its oil production by 3 percent through 2025, while Exxon looks to increase production in Texas' oil-rich Permian Basin five-fold by 2025. These actions come as part of the two companies' strategies to cement oil's place in the future economy while working to control greenhouse emissions through use of carbon-capture technologies.
Public attitudes toward climate change differ around the world. Seventy-eight percent of Europeans expressed concern over climate issues as compared with 63 percent of Americans, a poll by the European Investment Bank found. In turn, the European Union has taken greater measures to curb the production of fossil fuels than the United States.
"We can prevent a climate disaster while keeping energy costs low and creating good paying jobs," Maloney said. "But only if Big Oil acknowledges its central role in this crisis and commits to meaningful and immediate action."