American Pickers has not featured cast member Frank Fritz on screen for some time now, and in July it was confirmed by History Channel show star Mike Wolfe that his colleague is gone for good.
On Instagram, Wolfe said: "I have known Frank for as long as I can remember, he's been like a brother to me. The journey that Frank, Dani and I started back in 2009, like all of life, has come with its highs and lows, blessings and challenges, but it has also been the most rewarding.
"I will miss Frank, just like all of you, and I pray for the very best and all good things for him on the next part of his journey."
Why Frank Fritz left American Pickers
When Fritz disappeared from the show, the official reason given was that he was recovering from back surgery and dealing with complications from his Crohn's disease. He also entered an alcohol rehab center and as of July was 11 months sober.
Fritz told The Sun, "I finished shooting and then I had a little back surgery and the pandemic came."
He also told the tabloid that he was ready to return to the show, saying, "I would like to come back to the show. I was doing it for 11 years. I'm 100 percent recovered now and I'm ready to roll and go back on the show."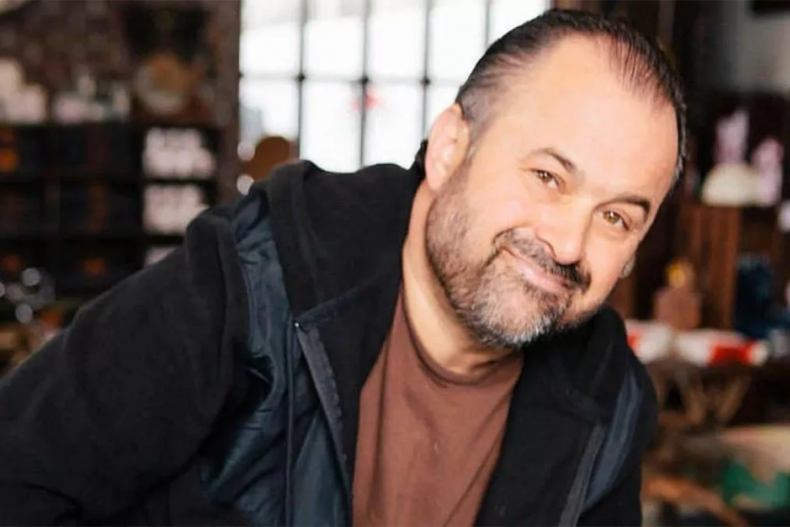 However, he then dished on his issues with co-star Wolfe. He said, "the show is tilted towards him 1,000 percent. I can't even bend that far down to show you how much.
"That's fine. It's like you've got Aerosmith and there's Steven Tyler and he's the front man. I found my spot, I'm second and he's number one on the show. That's no problem with me, maybe he does have a problem."
He also claimed that he had not been contacted by the showrunners of the show since October 2020, and had not spoken to Wolfe for "two years."
What have Frank Fritz's co-stars said about him leaving American Pickers?
Co-star Danielle Colby seems to have sided with Wolfe's comments. In a lengthy Instagram post, she said: "I'm truly saddened for the loss of Frank on the show. I'm incredibly sad for his struggles. I have personally watched everything over the last decade. I have many thoughts but won't speak them as they are only my my thoughts, not gospel.
"I wish things could have been different but we must be accountable for our actions when we cause instability or pain and suffering to others. Frank caused so much pain for himself that it has been hard to watch. I truly hope Frank receives all the help he needs to become well after years of being unwell."
Another Instagram post by Colby has been read by many to be referring to Fritz. She said, "sometimes your personality just won't fit into their world or narrative in a positive way no matter how hard you try or how much you want to belong or be with them or 'be a part', of their circle, sometimes you just have to be ok with being apart from them."