American Pickers' Mike Wolfe Confirms What Happened to Danielle Colby
Danielle Colby was notably missing from a behind-the-scenes video from American Pickers' host Mike Wolfe, but he assured fans that everything is fine.
The creator and current co-host of the History Channel reality show was showing off a new video on his TikTok channel, and after sharing it cross-platform on Instagram, fans had many questions and comments. Taking the time, Wolfe addressed some of the more pressing questions and responded to worried fans, commenting on Colby's whereabouts, the lack of women on his team, and he even made a statement about former host Frank Fritz.
Colby and Wolfe have been co-hosting the show together ever since Fritz left at the end of Season 21. Some were worried that Colby had suffered the same fate after she wasn't seen in Wolfe's latest social media post.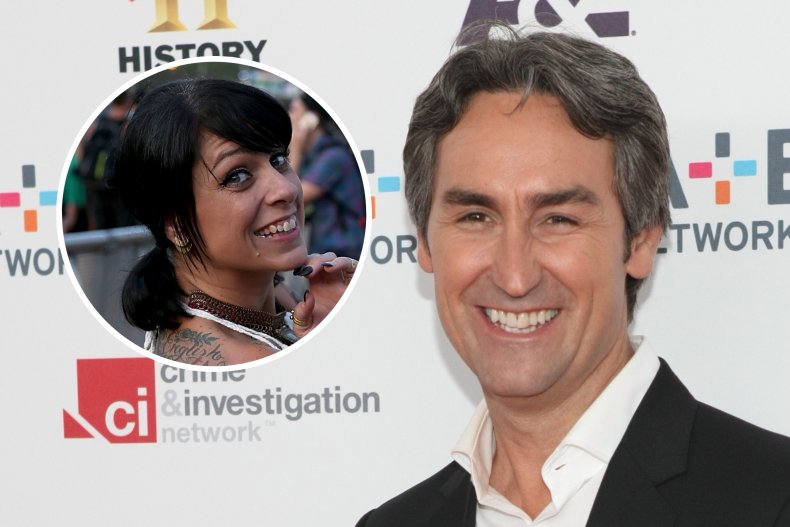 Twelve people are featured in the video that Wolfe shared on his social channels. They range from other pickers and co-executive producers to production supervisors and a director of photography. Fans noticed that all of the crew members were men, and notably, Wolfe's co-host Colby was missing.
"What about Dani?" one commenter asked, while another asked: "What happened to your shop team like Danielle?"
The questions continued from worrisome fans: "Danielle??????" "Where's Danielle," "Where's Dani D?"
Wolfe took the time to respond to a couple of fans, on a range of topics, but he set people's minds at ease quickly enough when it came to Colby.
"She still rocking with us," Wolfe said to one commenter and wrote to others that she was back in the office.
After watching the 42-second video, a lot of people commented on the fact that all of the crew members featured were men.
"Whew... not one woman?" someone wrote on Instagram while @LynneChesley wrote: "Luv your show but where are the women?" Wolfe took the time to reply.
"We have a lot of woman that work in post production @cineflixmedia and at @history," Wolfe said in the comment section. Happy with the explanation, @Lynnechesley replied, "ok great thanks for sharing."
Another major talking point that occurred within the comment section of the post, was the continued absence of former co-host Frank Fritz.
Fritz fronted American Pickers alongside Wolfe and Colby for a decade, before he left the show, seemingly without explanation. Since his exit, he's suffered health issues including a stroke in July 2022.
Wolfe highlighted Fritz's contribution to the reality show when replying to another Instagram user's comment. "Nothing will ever replace Frank we miss him. Very much like y'all do," he wrote.