Facebook accounts managed by pro-life activists living in the U.S. are reportedly being used to influence the opinions of voters ahead of Ireland's May 25 referendum on repealing the country's strict abortion ban.
On Wednesday, Facebook launched a new transparency tool in Ireland designed to provide clarity over how ads are served, but admitted that because it was still in the pilot stage it would not yet show who was funding them.
Social media accounts linked to pro-life advocates have been used to troll pro-choice activists, forcing Facebook to start banning pages and groups, according to Sky News. In Ireland, the Eighth Amendment states that terminating a pregnancy is against the law unless the life of the mother is explicitly at risk.
This week, Vice News detailed how a closed Facebook group with 4,000-plus members called "Pro-Life Community"—created by a U.S. sales worker using the name Sebastrian Webb—was taking a close interest in the upcoming 'Repeal' vote. "I thought it would benefit this group to see what Ireland has done for years to try to keep their area pro-life," Webb told Vice News reporter David Gilbert.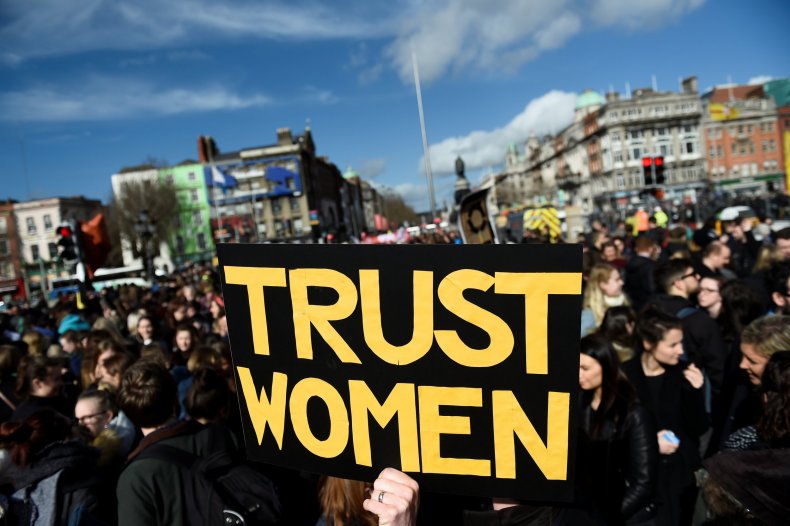 The news comes at a time of PR crisis for Facebook, after it emerged that personal data linked to the accounts of up to 87 million users was allegedly accessed by a U.K-based political profiling company known as Cambridge Analytica.
And according to Politico.eu, Aggregate IQ, a Canada-based company with loose links to Cambridge Analytica, was at one point in line to work with anti-abortion campaign "Save the 8th"—a business deal that never came to fruition.
Irish politicians feared tactics used by companies such as Cambridge Analytica, which has publicly boasted about helping Donald Trump win the White House, could be applied to the Republic's citizens.
Liz Carolan, co-founder of the Transparent Referendum Initiative (TRI), a group that analyses political ads online, welcomed the introduction of Facebook's transparency tool—known as View Ads—but voiced several reservations.
"One pattern that we are seeing in campaigning online for #8thref is a proliferation of pages putting out ads, including untraceable pages that can pop up overnight and target voters," Carolan wrote in a blog post this week.
"If the trend we are seeing of more pages being added every week continues, it is likely that by referendum day there will be hundreds of pages paying for content."
Craig Dwyer, another co-founder of TRI, told Vice News that the impact from groups based outside of Ireland could have a real impact on local voters. He claimed to have traced some pro-life advertising to a buyer based in New York.
Both pro-life and pro-choice lobby groups promote their viewpoints on the internet, especially on Facebook and Twitter. But as noted by Politico.eu, the nature of paid and potentially highly-targeted advertising on the web operates in murky territory. While political campaigning groups in Ireland have to register with a regulator, they do not have to declare how their money is raised. The use of social media, some fear, could be used to circumvent traditional financing rules altogether.
"I do believe this referendum is going to be a shock for Irish people, as it is the first time we will see highly sophisticated, expensive and potentially manipulative campaigns [being used]," Carolan wrote in an earlier blog, published on Medium.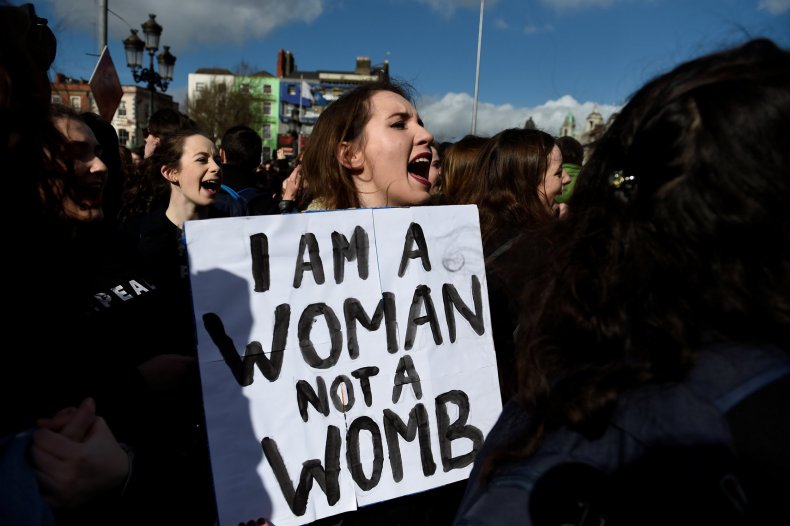 In February, the spokesperson for "Save the 8th" acknowledged that social media influence—including from overseas—would be "very hard to stop."
Indeed, some recent reports have linked meddling to "alt right" bloggers and right-wing media outlets, leading at least one local politician to warn Irish voters about remaining vigilant about what information they consume online.
Housing minister Eoghan Murphy told The Times: "One thing to be particularly careful of, because social media will play a dominant role in this campaign for younger people, is to check the facts. Just because a friend you trust has posted something or reposted something does not mean it is fact."
Ireland's prime minister Leo Varadkar is firmly in favor of repealing the strict abortion ban, which was originally passed back in 1983. Promising a doctor-led approach in future, he said last week: "If we really believe the Eighth Amendment will result in five times as many women having an abortion, what does that say about us?
"Do we seriously believe there are large number of women in this country who give birth every year and will suddenly decide to have an abortion just because it is legal to do so?" he continued. "If that is the case we think very little of our women and think very little of ourselves." Taoiseach Varadkar added: "We should be a country in which we trust women and trust doctors to decide on what's right."